GET Stock

Quotes


WATCH: Mamata Banerjee Plays 'Hum Honge Kamyab' on Mickey Mouse's Accordion in Germany
While in Germany, Mamata Banerjee is playing familiar tunes.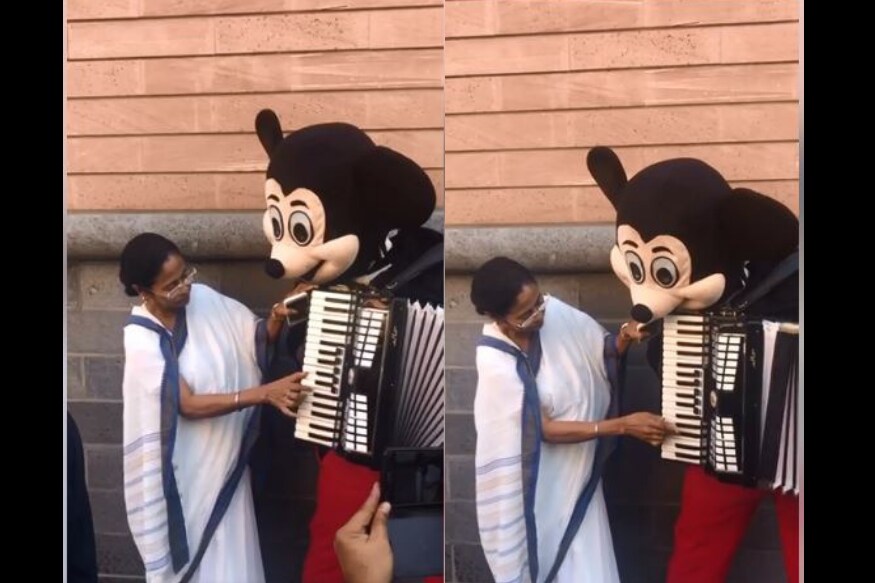 While in Germany, Mamata Banerjee is playing familiar tunes.
The Chief Minister of West Bengal, Mamata Banerjee on Sunday embarked on a ten-day trip to Germany and Italy, for the annual Bengal Global Business Summit. The summit has 30-40 participants annually and Banerjee, who generally dislikes leaving her state, said
in a statement t
hat the visits were aimed at encouraging foreign investment in Bengal.
But despite her aversion to leave home, Banerjee seems to have enjoyed her time in Frankfurt, her first stop in the visit and even found a way to bring a touch of the
desi
to Germany.
While in Frankfurt, the CM did something that caught the attention of local Germans and netizens alike: she played
'Hum Hongey Kamyaab'
on Mickey Mouse's accordion.
In a video posted on Facebook, a user shares how they were walking around the town with Mamata 'Didi' and talking about Bengal and politics. They stopped for a quick cup of coffee and then met a street musician who was in a Mickey Mouse costume.
This musician gave her a chance to play the accordion, and Mamata did. She played the 
"Hum honge kamyiab"
tune on the keys.
The Facebook post said "people actually stopped by to listen to an Indian woman in a saree, playing accordion, in the heart of a German city!"
Watch the video below.
The post has over 3 thousand reacts, and over 2.7 thousand shares. The CM's next stop is Milan.
Read full article