Municipal Corporations

9/10

TRS

8

INC

0

BJP

1

AIMIM

0

OTH

0
MUNICIPALITIES

114/120

TRS

96

INC

9

BJP

3

AIMIM

2

OTH

4
Refresh Data
Watch: Sydney's Famous Same-Sex Penguin Couple Just Became Adoptive Parents
The chick was born at 91 grams and is generating more buzz than even the royal baby did!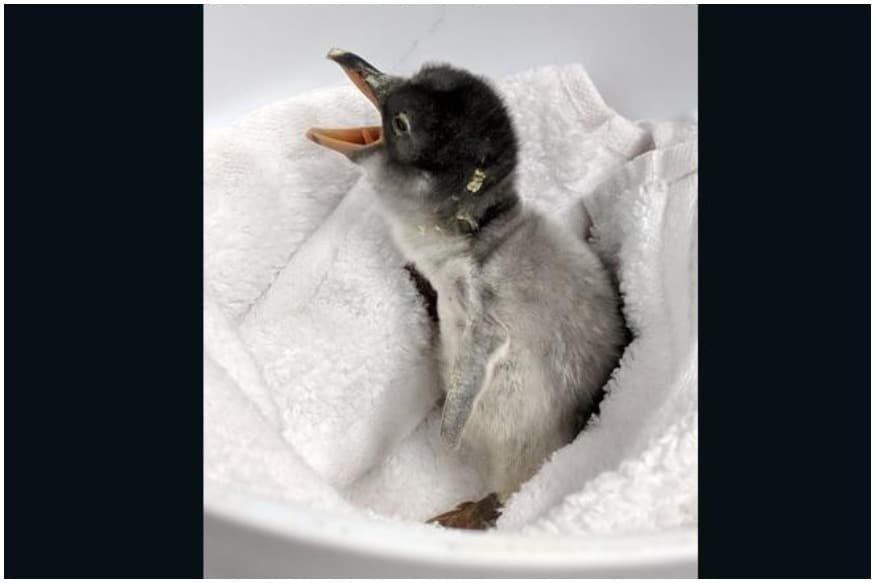 The chick was born at 91 grams and is generating more buzz than even the royal baby did!
Remember the adorable same-sex Gentoo penguin couple from Sydney, Australia who were fostering an egg? Well, Sphen and Magic have just become adoptive, same-sex parents. The egg they had been given to the gay couple to foster hatched on October 19 in Sydney's Sea Life Aquarium.
A picture of the yet unnamed baby penguin was posted by the aquarium on Twitter. According to the tweet, the baby penguin was just 91 grams when it was born and it will take two months for the Aquarium's staff to establish's the chick's gender.
Here is an adorable video of the two penguin papas, taking care of their baby:
Sydney's same-sex penguin couple welcomes new addition pic.twitter.com/mRNzSNSTPW — Reuters Top News (@Reuters) October 27, 2018
According to the Aquarium authorities, the chick is the first sub-Antarctic penguin born in the facility since the colony of penguins first joined the existing Darling Harbour penguin colony in 2016.
The two new dads are both sub-Antarctic Gentoo penguins who had earlier formed a bond at the Sea Life Sydney Aquarium before this year's breeding season and many of the keepers of the aquarium claimed that the two were more than just friends. It was when they started exhibiting maternal behaviours such as nesting that the Aquarium authorities decided to set the pair up with a foster egg. Authorities reported that the two have taken to co-parenting wonderfully and are taking turns in caring for the chick.
Needless to say, the phenomenon generated a rush of reactions and congratulations from gushing Tweeples who could not get over how cute the baby penguin and the two papa penguins were. The Aquarium is for now calling the chick 'baby Sphengic' for both his parents, who have by now become queer icons.
Sydney's gay penguins are the queer media's Harry and Meghan

— Samuel Leighton-Dore (@SamLeightonDore) October 26, 2018
CUTEST THING EVER! a gay penguin couple have successfully incubated an adopted baby chick. they're happily taking turns caring for their baby. they also recognise each other's signature call & songs. congratulations sphen & magic! moga bahagia ye 🐧✨https://t.co/PDrrq4aptH — eros (@sunfloweraidil) October 26, 2018
You guys, the egg that the same-sex penguin couple at Sydney Sea Life Aquarium has hatched. There it is nesting with one of its dads. pic.twitter.com/YGS3ySfkAi

— Josh Butler (@JoshButler) October 26, 2018
This story is everything your Friday needs. pic.twitter.com/hfeMZFUaLP — Jamie McKinnell (@jamie86) October 26, 2018
Stop everything, Sydney's gay penguins at @Sydney_Aquarium Sphen and Magic now have a chick pic.twitter.com/JNFxMTfeJb

— Jamie McKinnell (@jamie86) October 26, 2018
Sphen and Magic have been popular for a while now. Earlier, the couple warmed hearts on Twitter when Sphen 'proposed' to Magic with a heart-shaped stone.
Magic and Sphen, Sydney's same-sex penguin couple are given an egg to incubate https://t.co/ocYmWTZv1Y Via @ReutersTV pic.twitter.com/dtTqc74Nt3 — Reuters Top News (@Reuters) October 25, 2018
Authorities at Sydney Sea Life hoped the buzz created by the birth of the penguin will draw attention to the problems its species is currently facing. Sub-Antarctic penguins such as Gentoo penguins face a lot of environmental threats from global warming and plastic pollution that lead to a loss of habitat for the birds and also cause hereditary illnesses among them.
Get the best of News18 delivered to your inbox - subscribe to News18 Daybreak. Follow News18.com on Twitter, Instagram, Facebook, Telegram, TikTok and on YouTube, and stay in the know with what's happening in the world around you – in real time.
Read full article