WATCH: The Largest Ice-Shelf in Antarctica Sing an Eerie Song
The ice has a voice?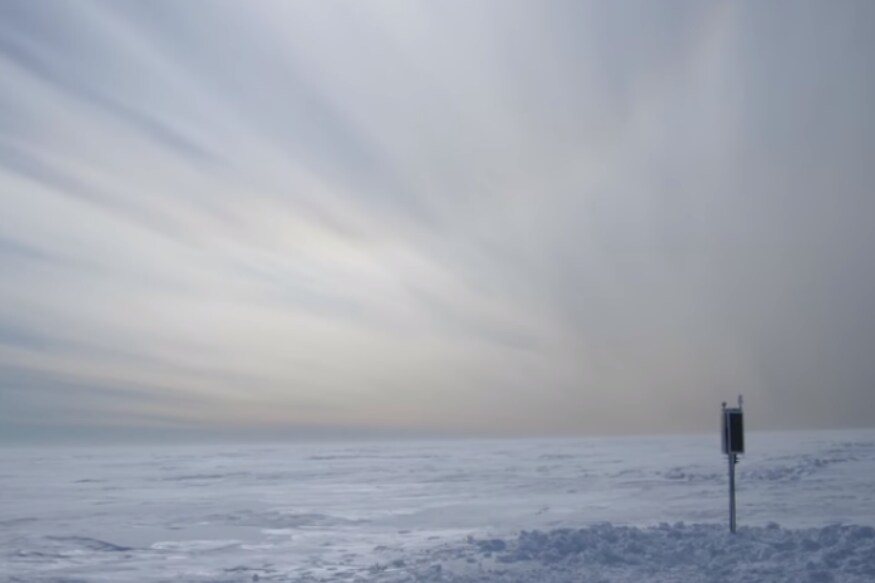 The ice has a voice?
While hollow caves and the ocean is known to produce music akin to that of song, in recently turned out that ice shelves, even the largest ice-shelf in all of Antarctica, is also capable of producing 'music.'
The Ross Ice Shelf is Antarctica's largest ice shelf - and if you ever happen to be here, the chances are, you cannot hear yourself over the howling wind. But if you listen closer, you can probably hear something else - the eerie song of the ice shelf.
In a paper released by researchers, the haunting tones of the ice-shelf are compared to those of a flute or "the pounding of a colossal drum."
Winds blow across the snow dunes on Antarctica's Ross Ice Shelf, causing the ice slab surface to vibrate and thus produce a near-constant set of seismic "tones". These sounds could be of potential to scientists who could use it toto monit changes in the ice shelf from afar, according to new research.
Ice shelves are covered in thick blankets of snow, often several meters deep, leading them to form snow dunes, which are very similar to sand dunes in a desert. This snow layer acts like a fur coat for the underlying ice, insulating the ice below from heating and even melting when temperatures rise.
When the researchers started analyzing seismic data on the Ross Ice Shelf, they noticed something odd: Its fur coat was almost constantly vibrating.
As the researchers described in their newly published study in the journal Geophysical Research Letters, they discovered this eerier song by accident.
They installed 34 seismic sensors beneath the Ross Ice Shelf's deep layer of snow in late 2014 in order to track its movements. It didn't take long for them for them to realize that the ice produces a near-constant humming tone owing to its vibrating, fur coat.
Watch and listen to the eerie song as documented, below.
Read full article
Countdown To
Elections Results
To Assembly Elections 2018 Results