WATCH: This Cop in Odisha Dances While Controlling the Traffic. Really.
His dance moves are going viral on the Internet.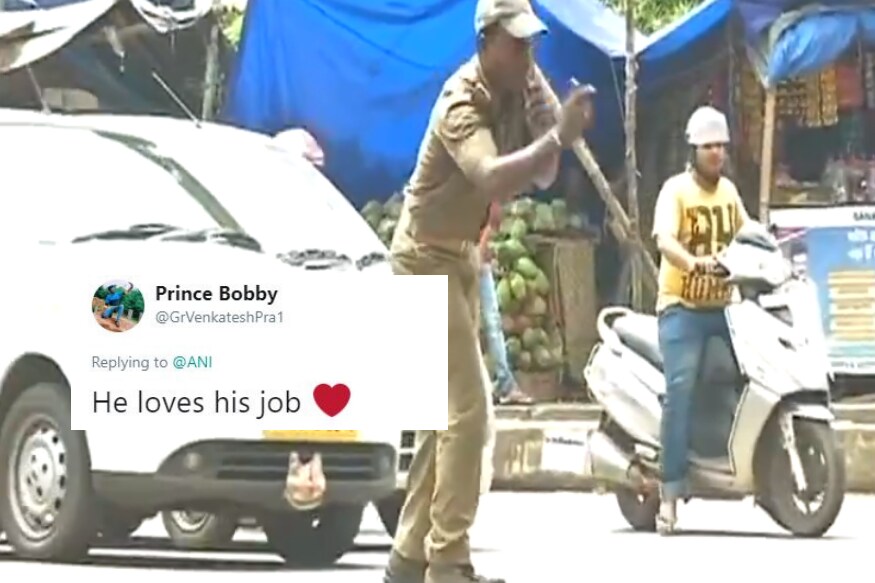 Image credits: ANI / Twitter
In a country of a billion, managing traffic can be an uphill task. But Pratap Chandra Khandwal isn't a worried man. Khandwal, a home guard and a traffic police personnel for 4 years, has a unique trick up his sleeve to make the commuters obey the traffic rules.
Believe it or not, Khandwal dances in the middle of the road, to keep the commuters from breaking traffic laws on a daily basis.
Deployed in Odisha, Bhubaneshwar, the traffic cop dubbed as a "dancing traffic cop" has set the Internet on fire with his fine moves.
Turning heads with his moves, the 33-year-old cop's distinctive ways to control the traffic caught the social media's eye and several users praised Khandwal for his enthusiasm towards his job.
#WATCH: Pratap Chandra Khandwal, a 33-year-old home guard who is currently deployed as traffic police personnel in #Odisha's Bhubaneswar controls traffic by his dance moves. pic.twitter.com/BniV7svk6M

— ANI (@ANI) September 11, 2018
Speaking to ANI, Khandwal spilled beans about his quirky ways. "I convey my message through dance moves. Initially, people didn't obey rules, but with my style people got attracted and started obeying rules."
Twitterati was amused.
Just like.. Prabu Deva.. Hats off.. 🔯 🔯

— Balachandran. R. (@Balacha79747053) September 11, 2018
HE SHOULD TRY HIS LUCK IN BOLLYWOOD.

— SAYED ZAFARUL ISLAM (@786SAYEDISLAM) September 12, 2018
Good enjoying his profession

— MUTTAK (@muttak1) September 11, 2018
I love the way he do his job

I watched him twice till now at CRP and very few are there who does there work with passion I liked it =-O

— sunil sahoo (@ssahoo377) September 11, 2018
Hope this guy doesn't get suspended. Need some security person to put smile on commuters.

— Tejas K (@tejjINC) September 12, 2018
He instills discipline among those unruly drivers who tend to cross even if there is a red light at signal. He makes sure people stop when they are required to. He does his job and he does his way. #Bhubaneswar ❤️s him!

— Kumarika🔅କୁମାରିକା (@kumariika) September 11, 2018
Interestingly enough, Khandwal isn't alone. Ranjeet Singh, a traffic cop deployed in Indore, recently became a social media sensation after his MJ style moonwalk on the streets grabbed everyone's attention.
Singh even has a Facebook page and enjoys around 50,000 followers. The Michael Jackson fan regularly posts photos and videos from his page, showing off his moves and swag.
Watch the video here:
Get the best of News18 delivered to your inbox - subscribe to News18 Daybreak. Follow News18.com on Twitter, Instagram, Facebook, Telegram, TikTok and on YouTube, and stay in the know with what's happening in the world around you – in real time.
Read full article