WATCH: Veena Artist Plays Shankar Mahadevan's 'Breathless' Without a Pause
This veena version of 'Breathless' is guaranteed to take your breath away.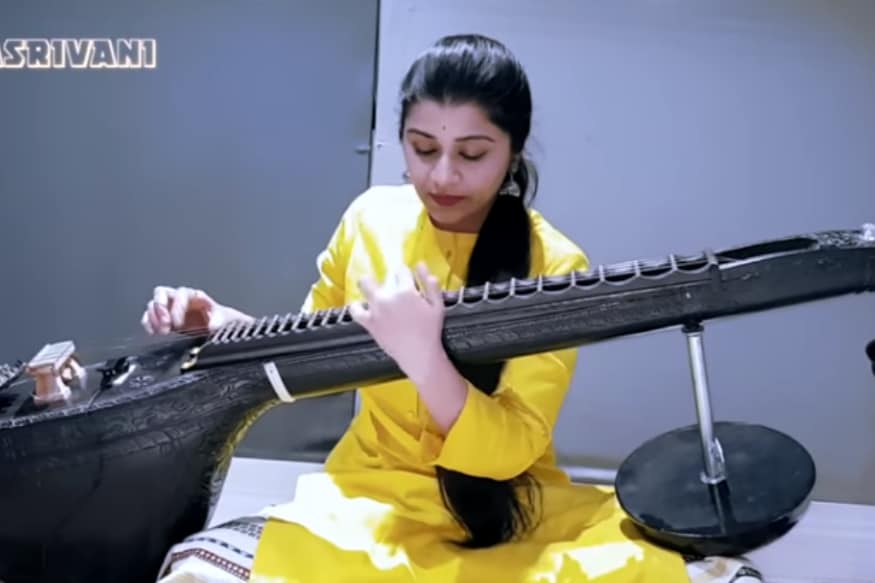 This veena version of 'Breathless' is guaranteed to take your breath away.
When Shankar Mahadevan released his iconic song, 'Breathless' in 1998, it was a moment in music history that left critics and music lovers spellbound. The song propelled Shankar Mahadevan to the forefront of the music industry.
The lyrics of the song were written by Javed Akhtar. "Breathless," is a steady stream of words that goes on without a break, sans stanzas, verse or apparently even a pause for breath. The length of the part of the song which is 'breathless' is about three minute - which makes it such an amazing piece of art in general. Even twenty years later today, the song is still iconic.
A veena artist and Youtuber, called 'Veena Srivani' recently performed the song 'Breathless' on her veena, which had similar effects on the Internet as the original song did: it left people captivated.
The musician plays the veena with all of the beats of the song, without a pause, and appears to do so almost 'effortlessly' which resulted in her winning people's heart.
Watch the video below.
The Internet, especially cannot get over how amazing this is.


Some upbeat notes to end Saturday with. Veenasrivani, you left me breathless & wondering how your fingers survived that rapid-fire performance... pic.twitter.com/eSKuFZdQDU

— anand mahindra (@anandmahindra) October 20, 2018
That's not as easy as she made it look like. Made my day. — Wanderer (@crazymadddy) October 20, 2018
Almost as breathless as the original...!!! https://t.co/nDHAOYobn3

— Santanu Bagani (@baganisantanu) October 22, 2018
Outstanding Performance. If the song was breathless this performance too takes your breath away. https://t.co/R8KgAIqQcs — Ashish K Gupta (@iamashish_gupta) October 21, 2018
Awesome, speechless..at a moment it feel veena itself is singing..

— Kedar Bhave (@KedarBhave2) October 21, 2018
@Shankar_Live you got to see this. Really amazing. #breathless #shankarmahadevan https://t.co/MxrLfiHTmL

— Chintan Shah (@chintantan) October 21, 2018
The Youtuber also has covers of other music, including a cover of the popular song 'Ghoomar' from the movie Padmaavat.
Get the best of News18 delivered to your inbox - subscribe to News18 Daybreak. Follow News18.com on Twitter, Instagram, Facebook, TikTok and on YouTube, and stay in the know with what's happening in the world around you – in real time.
Read full article