Watch: Woman Says Tearful Thanks to Army For Saving Her And Other Tourists Stuck on Nathu La Pass
About 3,000 tourists were stuck in Nathu La Pass in Sikkim on Dec 28 due to heavy snowfall.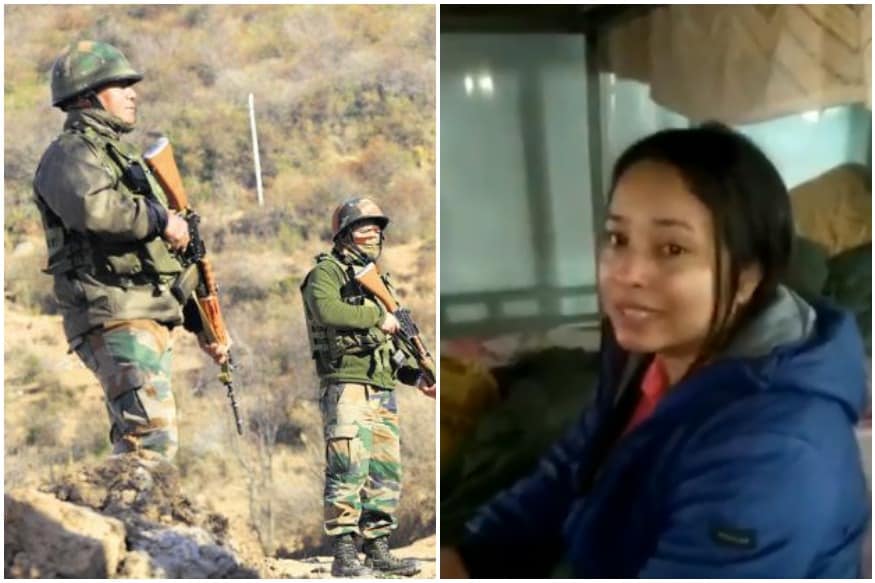 The woman was one of the 3,00 tourists who were rescued by jawans. (Credit: PTI/Twitter)
Just as the entire country was gearing toward New Year's Eve, the Indian Army was busy saving almost 3,000 lives in Nathula Pass.
Due to heavy snowfall, about 3,000 tourists were stranded on Dec 28 in Sikkim's Nathu La Pass, which connects the Indian state to China's Tibet Autonomous Region.
According to a report in Deccan Herald, about 300 to 400 civilian vehicles had been stranded in the Pass along with tourists. Women, children and elderly persons were also stuck.
However, it was the Indian Army that came to the rescue and helped the tourists to safety, despite tough conditions. A testimony to their bravery was uploaded on social media.
In a video that surfaced on Twitter, a tearful tourist can be seen, thanking the Indian army for rescuing them. The unidentified woman went on to say that it was only because of the army that she and the other tourists are alive today.
"We often ask what the army does. Today I saw what they do," the sobbing woman said.
A tourist burst into tears having saved by #IndianArmy when over 3000 tourists were stranded at Nathula due to heavy snowfall.The love & gratitude for our soldiers is something money cant buy.Jai Hind. Vande Mataram🇮🇳#FridayFeeling#FridayMotivationpic.twitter.com/iFvHIvp57c

— Geetika Swami (@SwamiGeetika) January 4, 2019
Many on Twitter expressed their congratulations and thanks to the Indian Army for the support they lent.
great salute the Indian Army.. you are the real Hero.

— Tapan Dash (@tapandashkhr) January 4, 2019
After being rescued, the tourists were given warm clothes by the jawans and also provided shelter in army quarters. Jawans also helped in clearing up the blockade on the road.
Get the best of News18 delivered to your inbox - subscribe to News18 Daybreak. Follow News18.com on Twitter, Instagram, Facebook, TikTok and on YouTube, and stay in the know with what's happening in the world around you – in real time.
Read full article