No, Rahul Gandhi, The Real Inventor of Coca-Cola Didn't Sell Shikanji
Coke or Pepsi? No thanks, I'll have Shikanji.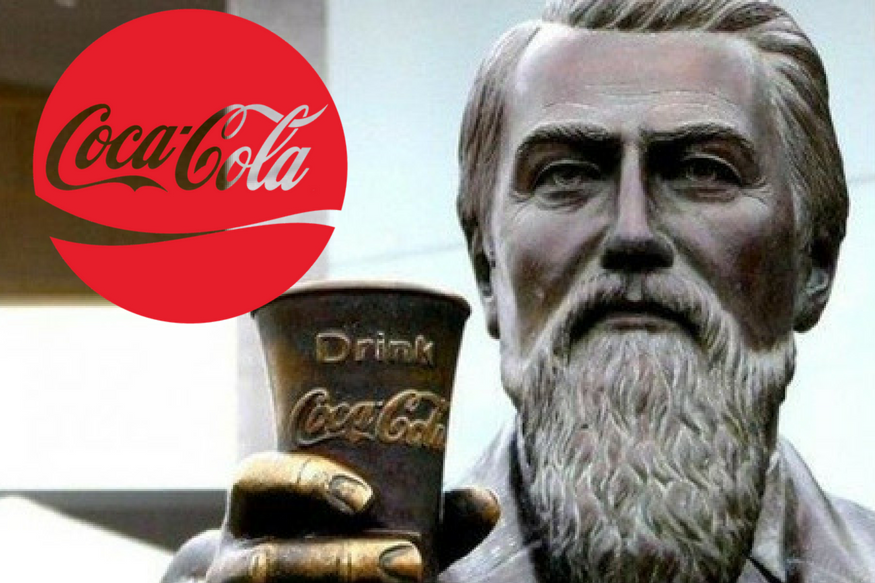 Coke or Pepsi? No thanks, I'll have Shikanji.
Shikanji may be your go-to drink on a hot summer day, and Congress leader Rahul Gandhi may have very well convinced you that the shop you frequent may have links to the Coca-Cola inventor. But here's the thing.
Coca Cola wasn't made in steel tumblers on a roadside stall in America.
Addressing party workers belonging to the Other Backward Class (OBC) community during a public meeting at Delhi's Talkatora Stadium, the Congress President said that the inventor of the soft drink giant used to sell shikanji.  How? Apparently, he used to mix sugar in water-- "paani mein cheeni milata tha".
Well, a quick search on Google tells us that the inventor was a pharmacist: which may have involved stirring, but certainly not sugar in water.
John Stith Pemberton was a pharmacist from Atlanta, who invented an early version of what is our favorite soda today. While experimenting with coca and coca wines, he eventually created a recipe which contained extracts of kola nut and damiana, which he named Pemberton's French Wine Coca.
Eventually, he created a non-alcoholic version of this flavored syrup, took it to his neighborhood pharmacy where he mixed it with carbonated water. It was then sampled by the people there and an approval was acquired.
A look inside the soda fountain of Jacobs Pharmacy in 1900. Source: Coca-Cola Website.
This mixture of carbonated syrup and water initially was sold at 5 cents for each glass. It was marketed as "delicious and refreshing" – a theme that remains constant to Coca-Cola through the ages.
Dr. Pemberton's partner and bookkeeper, Frank M. Robinson, is credited with naming the beverage "Coca Cola" for its alliteration, as well as designing the distinctively different script that is still used today.
The first advertisement for Coca-Cola appeared in The Atlanta Journal, inviting thirsty citizens to try this new popular soda drink.
Soon, hand-painted oil-cloth signs advertising the drink started appearing on store awnings – and during its first year, the sales averaged just nine drinks a day.
Today, daily servings of Coca Cola beverages are estimated at 1.9 billion globally.
Jacobs Pharmacy on Peachtree Street in 1920 in Atlanta at the same location where Coca-Cola was originally served in 1886. Source: Coca-Cola Website.
However, Pemberton died before the success of Coca-Cola took off commercially – he sold his shares before his death, and from then on Coca-Cola grew as a brand.
However, despite the years and the variations in flavors that Coca-Cola has come up with – Shikanji is a far reach from everything that the usual go-to fizzy beverage is.
Twitter users so far have been very helpful in pointing this out, using the hashtag #AccordingtoRahulGandhi
Coca Cola's owner in his earlier days.. selling Shinkanji.. #AccordingToRahulGandhi pic.twitter.com/BMc2UNHByO

— Paresh Rawal fn (@Babu_Bhaiyaa) June 11, 2018
Rare childhood Photo of Wright Brothers who use to sell Kites #AccordingToRahulGandhi pic.twitter.com/8bNFsslUml — Rishi Bagree 🇮🇳 (@rishibagree) June 11, 2018
Some even going to the extent of backing up Rahul's claims on the official Wikipedia page:
To prove Rahul Gandhi's Shikanji theory right Congress IT cell edited Coca cola founder John Pemberton's Wikipedia page

😂😂😂#AccordingToRahulGandhi pic.twitter.com/aqiQi1NNtA

— Vardharaj (@Vardharaj_Konar) June 11, 2018
Read full article
Countdown To
Elections Results
To Assembly Elections 2018 Results