What caused the death of long lasting patriotic Bollywood songs
It would be unfair to blame just Bollywood for killing patriotic tunes, we share the blame too.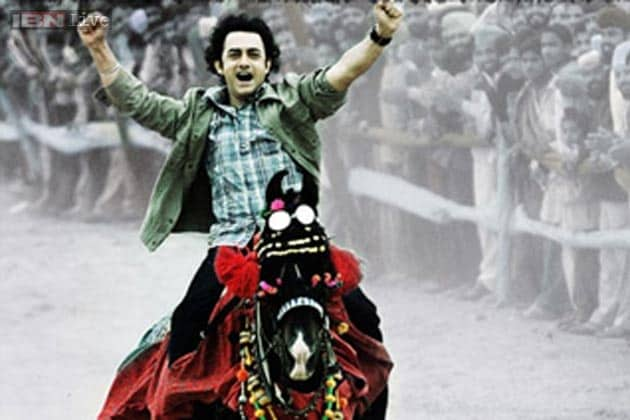 It would be unfair to blame just Bollywood for killing patriotic tunes, we share the blame too.
New Delhi: Timeless Bollywood songs like 'Mera Rang De Basanti Chola', 'Ae Mere Watan Ke Logon', 'Mere Desh Ki Dharti' and 'Kar Chale Hum Fidaa Jaan-O-Tan Saathiyon' have still not found their parallel in the 100 years of cinema. We automatically think Manoj Kumar or Bajraj Sahni when it comes to patriotism, not the current crop of actors who have been ruling the Hindi film industry for the past two decades.
So, what happened to our patriotic spirit? Was it the demand that dictated the supply of patriotic songs in the industry or was it the other way around?
When we look at the industry in the '50s and the '60s, we'll find a host of songs dedicated to the theme of 'Mera Bharat Mahan', but something changed it all in the later decades. While there have been a few patriotic songs here and there, they don't even come close to eternal songs like 'Hai Preet Jahan Ki Reet Sada' from 'Purab Aur Paschim' (1970) or 'Kar Chale Hum Fidaa Jaan-O-Tan' from 'Haqeeqat' (1964).
In fact, patriotic songs in Bollywood movies were a rage since the beginning. Even today we get teary-eyed when we listen to tunes like 'Ae Mere Pyare Watan' from 'Kabuliwala' or 'Apni Azadi Ko Hum' from Dilip Kumar-starrer 'Leader' (1964). Singers like Mohammed Rafi and Lata Mangeshkar are best known for some of their timeless patriotic tunes.
The Hindi film industry is constantly changing. We've had our Rang De Basantis and Chak De Indias in the recent past, but none succeeded in evoking patriotism in us the way Haqeeqat songs did. The treatment is different. Today's patriotic tunes are not set in times where people are fighting for their freedom from the British Raj. However, back in the day, patriotic songs featured in movies that were weaved around the struggle for independence.
Though 'Chak De India', title track from 'Chak De India', is all about glorifying one's love for the country and doing something to contribute to the nation's pride, the movie's heartbeat lies in hockey and a deeper issue - women empowerment. One can even blame this changing trend to the fact that today's youth has many more things to relate to than their love for the country, while earlier the freedom struggle touched a nerve in everyone - man, woman and children. Nowadays, Bollywood is all about quirky lyrics, catchy tunes and sticky songs. The era of meaningful songs is now passe. We no longer have songs like 'Mere Desh Ki Dharti', what we have are 'Gandi Baat' and 'Lungi Dance'.
However, it would be unfair to blame Bollywood for killing patriotic tunes, we share the blame too. After all, the industry only churns out stuff that is in demand.
Is Bollywood not patriotic anymore or have we forgotten the sacrifices our forefathers made to give us this present-day India? They say that the culture reflects the changing pattern of the society. If this is the case then we have to accept that the patriotic songs have left the space for quirky songs.
Get the best of News18 delivered to your inbox - subscribe to News18 Daybreak. Follow News18.com on Twitter, Instagram, Facebook, Telegram, TikTok and on YouTube, and stay in the know with what's happening in the world around you – in real time.
Read full article