'Where Is Singapore?' Americans Are Desperately Trying to Locate Their President Donald Trump
"Who is the President of North Korea?" "How Tall is he?"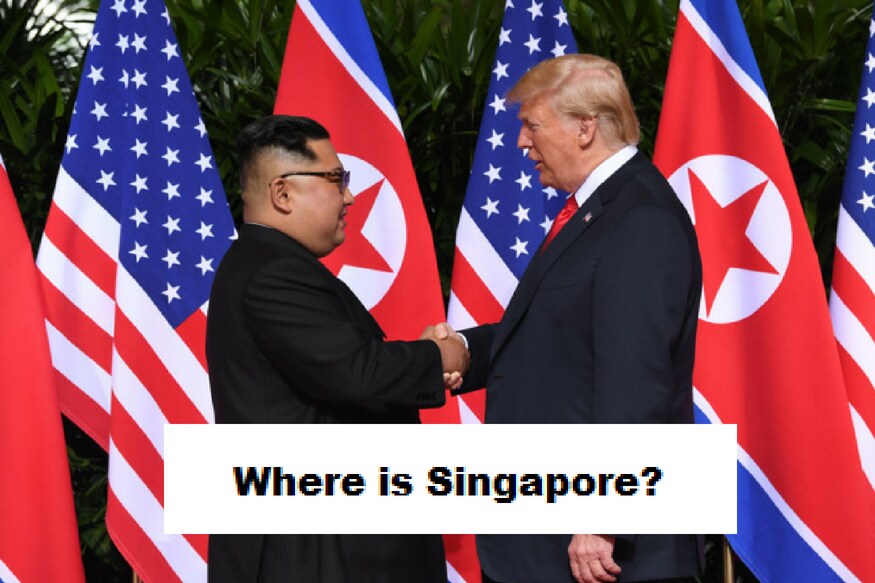 "Who is the President of North Korea?" "How Tall is he?"
The world may have been following Trump and King Jong-Un's meeting with close scrutiny and theorizing – but Google Analytics reveal that many are just trying to improve their Geography lessons.
"Where is Singapore" is a search term that spiked in the last 24 hours after US President Donald Trump visited Singapore for an exclusive summit with reclusive North Korean leader Kim Jong-Un.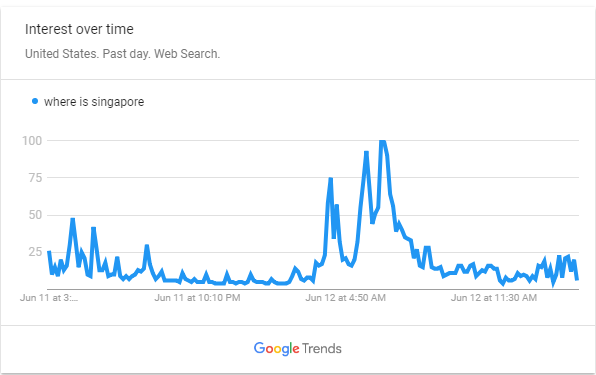 The spike may be normal if one would assume people want to find out more about the Summit, like where it is held.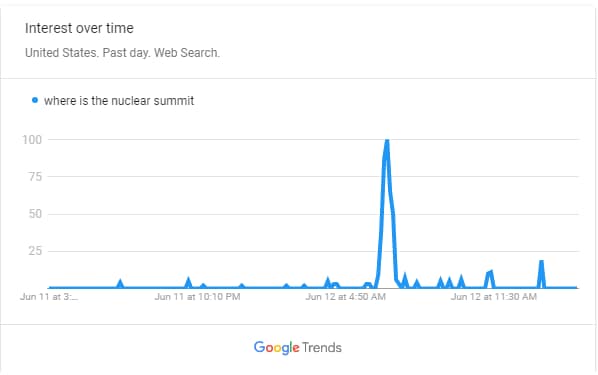 Some are even interested in the height of the leaders. The bizarre questions include-- "How tall is Trump?" "How tall is the President of North Korea?"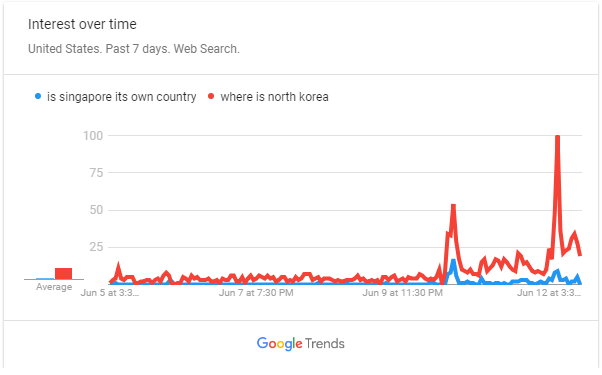 A few more related search terms that pop-up when you Google the above questions hint that people are less interested in the outcome of the summit - and more interested in knowing about other things.
And while locating where the summit is held may seem like a fair question – some even have questions like-- "Is Singapore its own country?" Uh oh!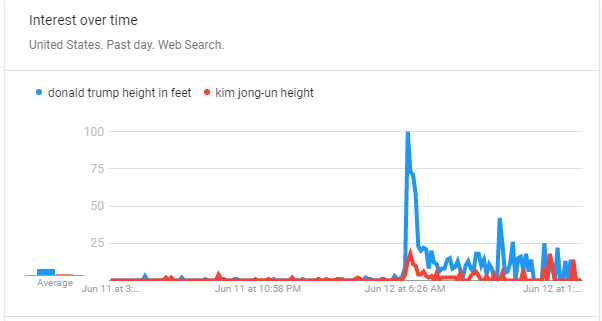 This, while people on Twitter are speculating on the outcomes:
Do you think this would be happening if Hillary had won? Not a chance.

Finally we have a President who keeps his word and acts on it.

Historic moment.#TrumpKimSummit⁠ ⁠ pic.twitter.com/hTPS8IJ163

— Josh Gremillion (@joshgremillion) June 12, 2018
Two mentally unstable pathological liars have signed a joint statement that neither of them has any intention of honoring. Take note of the political reporters who are praising this bullshit, and never listen to them again. #TrumpKimSummit

— Palmer Report (@PalmerReport) June 12, 2018
Well, it's official. Trump gave it up to Kim Jong Un for a promise ring from a vending machine. North Korea will maintain its nuke program. Zero improvements to human rights. Only thing accomplished was to grant prestige to a hostile autocratic regime. What a joke #TrumpKimSummit

— 🔥Aiden Wolfe (@AidenWolfe) June 12, 2018
Google Search tells us how their informed opinions may not be all that informed.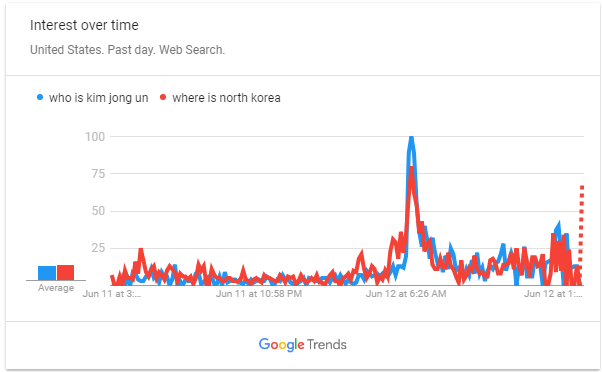 Get the best of News18 delivered to your inbox - subscribe to News18 Daybreak. Follow News18.com on Twitter, Instagram, Facebook, Telegram, TikTok and on YouTube, and stay in the know with what's happening in the world around you – in real time.
Read full article