GET Stock

Quotes


While School Kids Were Threatened In India Over 'Padmaavat', NBA Cheerleaders Danced To 'Ghoomar'
Looks like the 'Ghoomar' bug has bitten the people of the United States of America.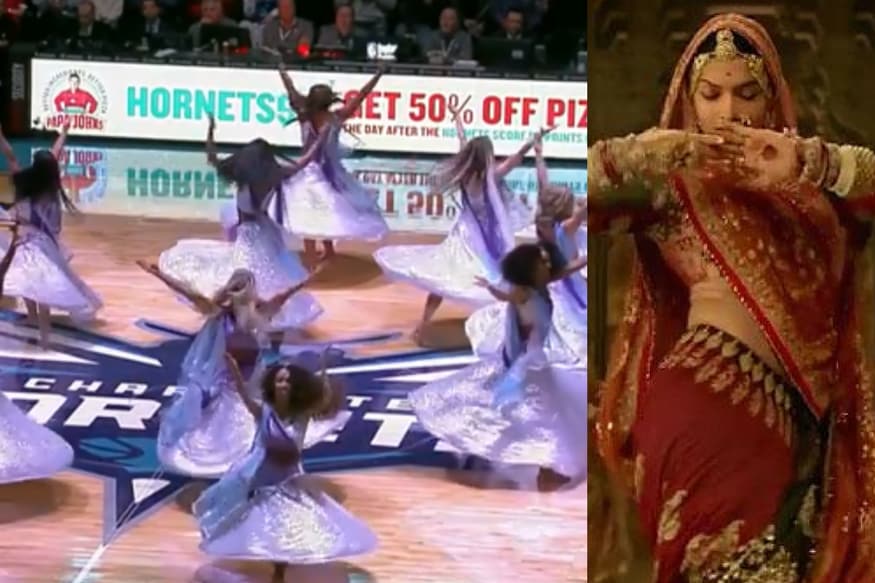 Photo credits: NBA India / Sanjay Leela Bhansali
Sanjay Leela Bhansali's most controversial venture and magnum opus
Padmaavat
has been embroiled in controversy since its inception. But guess what got more attention than the movie itself? The 'Ghoomar' song from the movie.
While Rajasthan and Gujarat have instructed schools not to play the 'Ghoomar' song, turns out it has become viral in the US.
A bunch of cheerleaders came together and shook a leg to the song during an NBA basketball match between Charlotte Hornets and Miami Heat in the USA.
The video was uploaded by the official Facebook account of NBA India on Tuesday. Naturally, it has gone viral with almost a million views and 2400 shares. "Revisit the mesmerising moment when the sights and sounds of Ghoomar from
Padmaavat
took over Charlotte," the caption read.
For a while now, various Hindu and Rajput fringe outfits raised objections as protests took an ugly turn after a bunch of goons attacked a school bus of GD Goenka School in Gurugram. The fringe group also vandalised the campus of a private school in Madhya Pradesh's Ratlam district when students were performing the 'Ghoomar' song,
Hindustan Times
reported.
According to a report published in
NDTV
, eyewitnesses said that the "activists" pushed children, misbehaved with parents, teachers, and even threatened the school administration. The group, however, denied its involvement.
Last year, Samajwadi Party leader Mulayam Singh Yadav's daughter-in-law Aparna Yadav danced into controversy after she performed the "Ghoomar" song while celebrating her younger brother's engagement ceremony.
Nope, it doesn't end here. The controversy-ridden song faced further setback after one of the historians on the advisory panel of CBFC raised objection to the song and asked the makers to cover Deepika Padukone's midriff via CGI so they could reach a "balanced decision" on the certification of
Padmaavat.
Watch the cheerleaders' performance here. We are hoping Karni Senas aren't watching.
Also Watch
Read full article