While the Indian Cricket Team Was Winning Matches, the 'Other' Men in Blue Were Scripting History
In the past three years, the Indian football team has seen a meteoric rise in its FIFA rankings. Once at 173, the team under Sunil Chhetri's leadership has ascended several spots up to 97.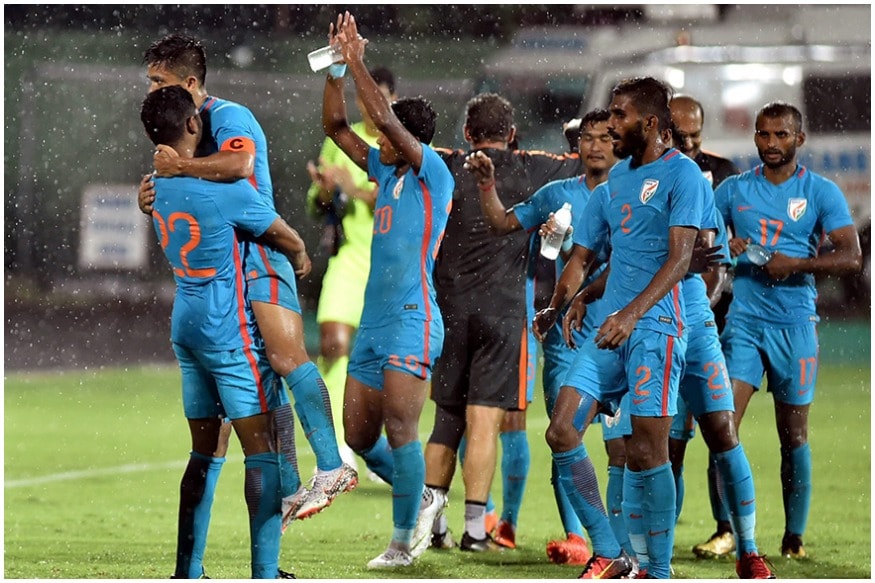 The 'other' men in blue .(Source: PTI)
An image of 'men in blue' (nope, not the cricketers) is doing the rounds on the Internet with a caption that says "these boys have had some fantastic years too".
Yes, our cricket team has had a terrific run under Virat Kohli's leadership in all formats, most recently beating Australia in a historic Test series, but why is there not enough conversation around the Indian football team? Their success in recent years is something that is hard to ignore.
In the past three years, the Indian football team has seen a meteoric rise in its FIFA rankings. It's a praiseworthy achievement considering the team was once lingering at 173 in 2015. But through grit, determination, and passion, India ascended several spots up, ending 2018 at 97th rank (1240 points).
Since 2015 (till 2018 December), Team India has appeared in 38 international matches and emerged victorious in 22 outings, losing 11 and drawing 5 times. It was the same year that saw Stephen Constantine taking charge of the team as the coach.
The following graph by FIFA is only a testament to how the team really has upped its game since 2015.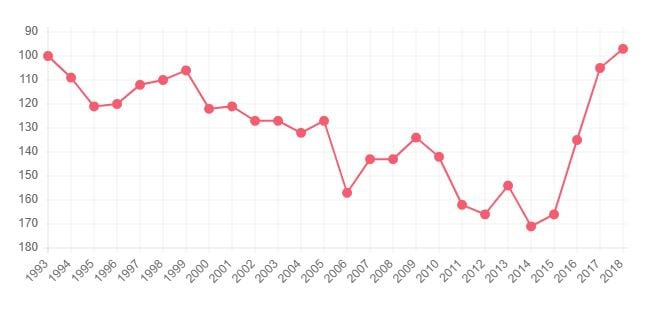 Credits: FIFA.com
While the coach's guidance, team's sheer hunger to win, and Indian Super League could be attributed to India's upward surge, the driving force in the team is undeniably the 34-year-old and often called 'Captain Fantastic' - Sunil Chhetri.
The most-capped player and all-time top goalscorer for Team India, Chettri has scored 67 goals in his 105 appearances. Playing in his second Asian Cup, Chhetri recently scored twice and his 67th international goal, to help the country outplay Thailand 4-1 and record its first victory in the Asian Cup since 1964 on a historic night in Abu Dhabi.
With his two strikes, Chhetri went past Argentine superstar Lionel Messi, who has so far scored 65 goals from 128 matches. Portugal superstar Cristiano Ronaldo is the highest scorer with 85 from 154 matches.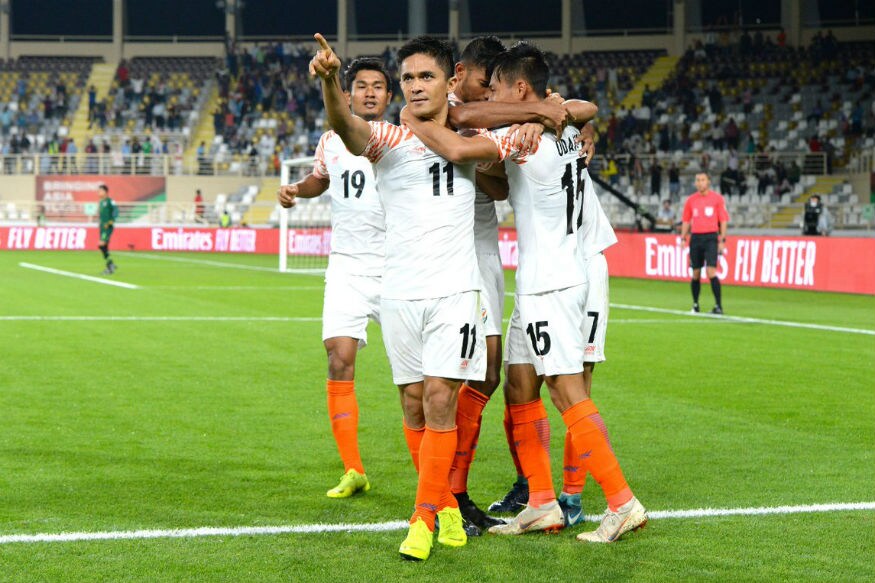 The "Chhetri Effect" saw its full force back in June when the leader took to his Twitter account and made a heartfelt plea to all the fans of Lionel Messi, Neymar, and Cristiano Ronaldo -- "abuse us, criticise us but please come to watch the Indian national team play."
"To all of you, who have lost hope or don't have any hope in Indian football, we request you to come and watch us in the stadium," the skipper said.
This is nothing but a small plea from me to you. Take out a little time and give me a listen. pic.twitter.com/fcOA3qPH8i

— Sunil Chhetri (@chetrisunil11) June 2, 2018
The video was a wake-up call for the nation. Football fans, who usually made an appearance before FIFA World Cups to ask - When will India qualify? - came out to support the team in full force and filled the stadiums during Intercontinental Cup, a scene reminiscent to a cricket match in India.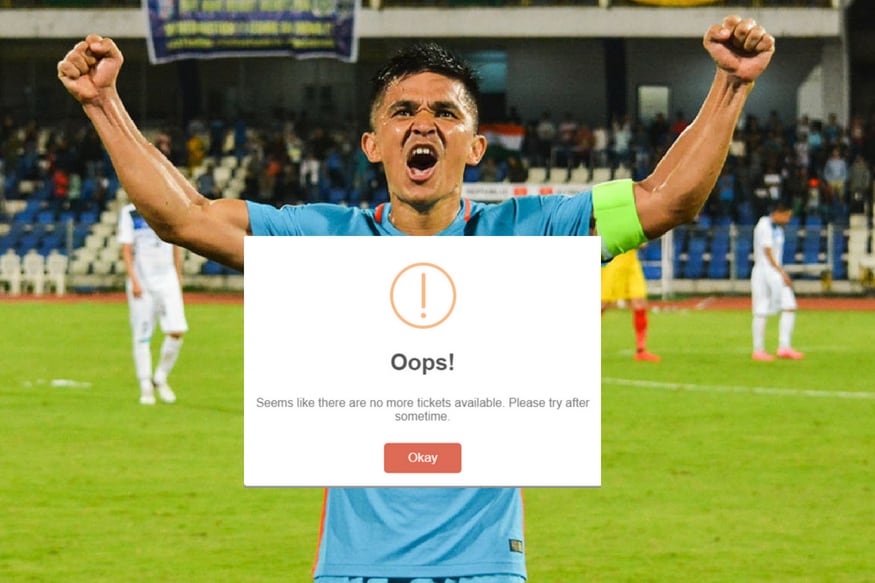 Celebrating India's triumph in the recent years, u/ZombieGombie shared a cartoon of the other 'Men in Blue' on Reddit that got people talking.
These boys in blue have had a fantastic few years too! from r/india
"Despite the lack of interest, compared to cricket, their hindered funding, these men have showed an entire nation what passion for a sport can achieve. Proud of our blue army," wrote one user.
"yup hopefully in a decade we can be under 50 maybe. I wish to see India Participate in a World cup one day,(sic)" wrote another.
"I think this may have a lot to do with ISL. Which is fantastic, because that should be the purpose of such large format leagues. ISL started the league in 2014 and this can't be just a random coincidence. There were championships and leagues before as well, but they were just too marginal or small. It is sad that we need glitz and glam to grow sports, but hey, the good news is that it does work!"
While some suggested a few steps to make football more popular in India.
"Ordinary citizens won't like a game as long as they don't play it or connect with it themselves. Indians grow while playing cricket and hence develop a liking for the game over time. Football is mostly played in North-eastern parts and West Bengal, but it isn't as mainstream as cricket. Now to make football a popular sport in the country we should promote the game in the grassroot level first rather than just creating ads which force people to be a fan of the game."
With improved rankings and more eyeballs than ever, we can all hope that India qualifies for the FIFA World Cup. Until then, you can show your support for the 'other' Men in Blue by tuning to or turning up at India's clash against UAE in Abu Dhabi on Thursday.
Read full article