Why 2013 was a great year to be Honey Singh
If there's one celebrity who owned 2013, it's Honey Singh.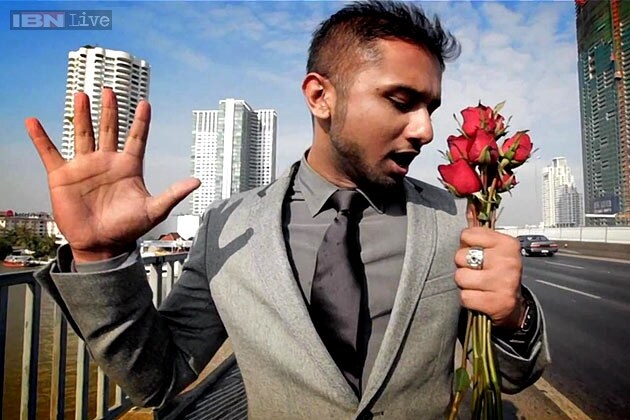 If there's one celebrity who owned 2013, it's Honey Singh.
If there's one celebrity who owned 2013, it's Honey Singh. From 'Angreji Beat' to the latest 'Blue Eyes', Hirdesh Singh or 'Yo Yo Honey Singh' is easily the man of the moment.
However, things were drastically different for the rapper around this time last year. Accused of penning offensive lyrics of two songs, Honey Singh was engulfed in controversies. Outrage against the rapper's derogatory songs flooded social networking sites like Facebook and Twitter too. The biggest blow came when he was forced to cancel his New Year's Eve show in 2012 following protests in the backdrop of the Delhi gang rape incident and an FIR was filed against him in Lucknow.
He's come a long way since. He's proved that there isn't anything he can't bounce back from. While 2012 clearly wasn't his year, 2013 belonged solely to him. Fans and haters alike can't ignore this Hoshiarpur artiste who has taken the country by storm and is enjoying a wave of success in Bollywood with compositions like 'Lungi Dance' and 'Party All Night'. Here's why it was great being Honey Singh this year.
####
Honey Singh became the highest paid song artist in Bollywood ever with 'Angreji Beat', featured in Saif Ali Khan and Deepika Padukone starrer 'Cocktail'. According to reports, he will get Rs70 lakh for an upcoming song in 'Mastaan' starring Naseeruddin Shah.
'Party All Night', featured in Akshay Kumar starrer 'Boss', is one of the most popular songs of 2013 despite being at the centre of controversy over one vulgar word used in the song. Producers of the movie had to submit a petition in Delhi High Court claiming they had muted the problematic word.
'Lungi Dance', featured in 'Chennai Express', is a rage. Whether it's a wedding function or a Christmas party, the song is a must have in one's iPod list. The rapper even received his first ever Bollywood award – Big Star Award – for 'Lungi Dance'.
Even Vishal Bhardwaj has signed Honey Singh for a song 'Horn Ok Please' in his upcoming film 'Dedh Ishqiya'. It is the first time Honey Singh will be working with music legend Gulzar who will be penning down the lyrics of the song.
The number of people complaining about Honey Singh singing very few songs during a concert may be rising. But, so is the number of people who would kill for the tickets. Only Honey Singh can sing just two songs in a concert and remain a crowd puller.
Honey Singh's 'Blue Eyes' crossed 10 million views on YouTube in just 20 days, way more than other chartbusters like 'Dhoom Machale Dhoom', 'Nagada Sang Dhol' and 'Ram Chahe Leela'.
MTV India has nominated AR Rahman and Honey Singh to represent the country in the Best Worldwide Act category at the upcoming MTV Europe Music Awards. While Rahman has been nominated for 'Nenjukkule' from Mani Ratnam's Tamil movie 'Kadal', Honey Singh has been selected for his song 'Bring Me Back'.
Honey Singh will soon be seen acting in a suspense thriller flick, titled 'Xpose'. His Bollywood debut will be directed by Ananth Mahadevan.
Get the best of News18 delivered to your inbox - subscribe to News18 Daybreak. Follow News18.com on Twitter, Instagram, Facebook, Telegram, TikTok and on YouTube, and stay in the know with what's happening in the world around you – in real time.
Read full article