Why Do Fans Think MS Dhoni is Retiring After His Last ODI Against England?
Actions speak louder than words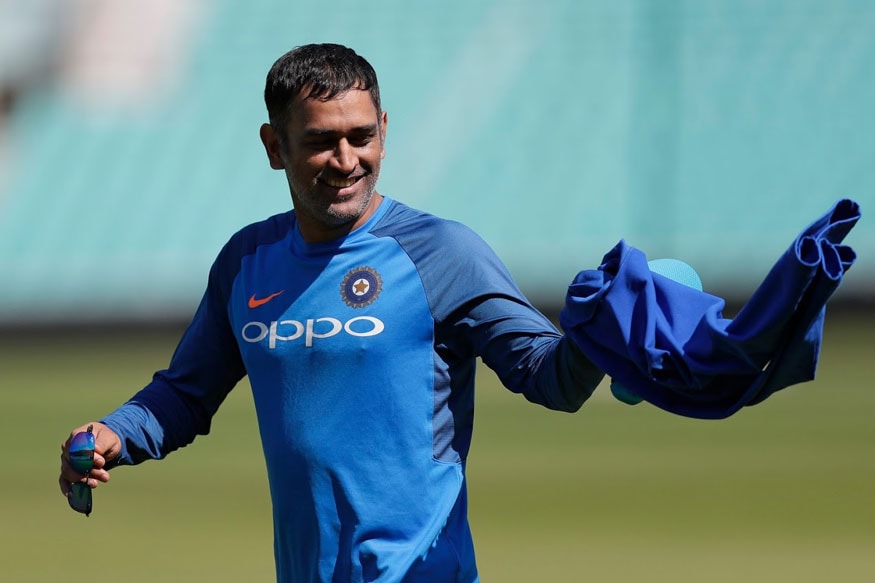 MS Dhoni will be the first choice wicketkeeper. (Image: PTI)
While England cruised comfortably to an eight-wicket victory on Tuesday, Indian fans had more reasons to brood over.
After the match, former Indian captain Mahendra Singh Dhoni took the ball from the umpire's hand, sparking speculation that the legendary wicket-keeper and batsman was planning to retire.
The innocuous enough incident happened after England's victory when the players were walking back to the dressing room.
Watch it for yourself:
Here's the video of the MS Dhoni taking the ball from umpires after the game. #ENGvIND pic.twitter.com/C14FwhCwfq

— Sai Kishore (@KSKishore537) July 17, 2018
Fans on social media were quick to interpret the worst:
MS Dhoni hints at retirement by taking the ball at the end of the match. #ENGvsIND #MSDhoni pic.twitter.com/Gf7vzjfFbM — CricTracker (@Cricketracker) July 17, 2018
Big Question is Why MS Dhoni took the ball from umpires at the end of match ? pic.twitter.com/21lgRGNyl4

— Trends Dhoni™ (@TrendsDhoni) July 17, 2018
Its 100% confirm now - MS Dhoni is to retire from all forms of cricket . #Cricket #Dhoni — Bhupesh Dave (@Bhupesh_live) July 18, 2018
Many also commented on the consistently poor performance of the former captain in this ODI with some going as far as saying that Dhoni should actually retire.
Dhoni again goes into labour! Fails to deliver in the slog overs after making a painful 42 runs in 66 balls! Time for him to gracefully exit!

— sanjiv batra (@batrasanjiv) July 17, 2018
I think #Dhoni has achieved enough that he can retire now, 10k runs, so many dismissals, he's irreplaceable but....he's slowing down...hard..he might have a comeback innings someday, but thats not gonna be consistent..taking time only has value if it pays off at the end. — Aditya Chakraborty (@aditya404c) July 17, 2018
Dhoni's performance was severely critiqued after he made a slow 42 runs of 66 balls. Even in the second ODI, the wicket-keeper had scored a lowly 37 runs.
But while fans were decidedly angry about the loss, others on Twitter saw the brighter side:
On a lighter note, MS Dhoni took the ball from the on-field umpire Michael Gough only to see why his aides couldn't inflict pain upon English batters. Having a ball, is not a bad omen at all. Remember, he is coming home. So, sit back & relax. Kohli won't let him retire. #ENGvsIND

— Tahir Ibn Manzoor (@TahirIbnManzoor) July 17, 2018
A 5th Down Batsman who is Third highest run getter of the match has tried his best to build Partnership with the falling wickets at the other end! And scored some valuable runs instead of giving up! But Experts want him to retire !! Oh Yeah, We're in India, I forgot !!#Dhoni — Trends Dhoni™ (@TrendsDhoni) July 17, 2018
So is Mahi really retiring?
Read full article