'Why should you leave your brain at home to watch a movie? We need more Aamir Khan movies!' 10 things that really bother every Aamir Khan fan
Why must every Salman Khan movie make 100 crores? They don't even make sense!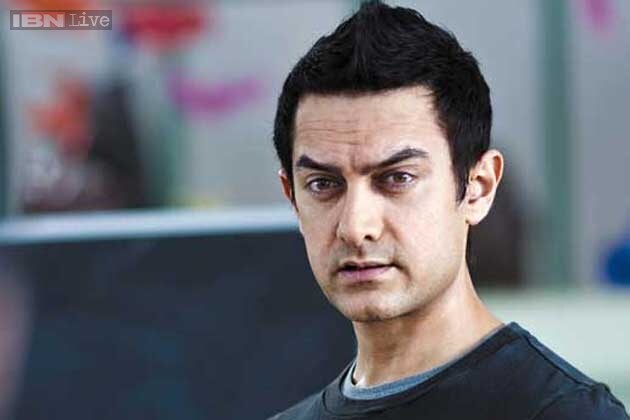 Why must every Salman Khan movie make 100 crores? They don't even make sense!
'Why don't we see more Aamir Khan movies on the big screen?' 'Because he's a perfectionist.' This will usually be the typical Aamir Khan fans discussing why the world needs more Aamir Khan movies. The actor has become synonymous with the term 'perfectionist' and it is a surprise how the actor doesn't show up on the first page of Google when you search that word. Aamir Khan is a serious actor who loves experimenting with his roles. He is one of the few actors to have stayed away from Bollywood award shows and believes in making meaningful cinema. From the cult movie 'Andaz Apna Apna' to the serious officer in 'Sarfarosh', and the Oscar nominated 'Lagaan' to 'Dhoom 3', one of the highest grossing Bollywood movies ever made, Aamir Khan has done it all for Bollywood. The actor has won himself a few knowledgeable, die-hard fans who don't understand why Bollywood cannot make more sensible cinema.If you're an avid Aamir Khan fan, you've probably wondered about all of this, but 'aal izz well' in his Bollywood career and that's all that matters.
####
'Why can't more people believe in quality over quantity?' It doesn't matter how many movies you make in a year. Your movies should make sense!
'Why do people waste their money on watching the same kind of movies?' What does Salman Khan do differently in his movies? They all look the same to a knowledgeable Aamir Khan fan.
'He is an activist in the true sense. At least he discusses socially relevant issues on TV.' So Salman Khan hosts Bigg Boss on TV and Shah Rukh Khan hosted a disappointing 'Kya Aap Paanchvi Pass Se Tez Hain?', but Aamir Khan is a thinking actor. He may not have a popular charitable organisation, but he hosted 'Satyamev Jayate' and he wants to bring a positive change in society.
'He is a perfectionist.' It takes a lot of time to make a perfect movie like Aamir Khan's. You don't have to leave your brain at home, you can carry it along to the movie theatre and still enjoy his movies.
'Why is there outrage over the PK poster?' It's just a poster! Why is everyone outraging over it already? At least wait for the first promo. Everyone just wants to use Aamir Khan's name to be famous.
'He took us to the Oscars.' Sigh, but people will still go and watch different versions of 'Dabangg' by different names.
'Shah Rukh Khan is over rated.' Of course, everyone knows it; they just don't want to say it. Aamir Khan is the most under rated Khan in Bollywood.
'Why can't we boycott all these Bollywood award shows?' Every channel has their own awards show and none of them wants to acknowledge Aamir Khan as the best actor. What is the point in watching them?
He can be Mangal Pandey, Bhuvan, a college student and it is all believable. It takes an actor of his calibre to portray different characters. He deserves more fans!
'Aamir Khan's movies sell because he can act and people relate to his movies.' The rest of the actors only have blind followers who make them successful.
Get the best of News18 delivered to your inbox - subscribe to News18 Daybreak. Follow News18.com on Twitter, Instagram, Facebook, Telegram, TikTok and on YouTube, and stay in the know with what's happening in the world around you – in real time.
Read full article