Why 'The Big Bang Theory' is the Bible of Geekville and Sheldon Cooper the God
While some geek subcultures deride 'The Big Bang Theory' for being too populist, others argue that the show propels 'Hollywood nerdboy' stereotype.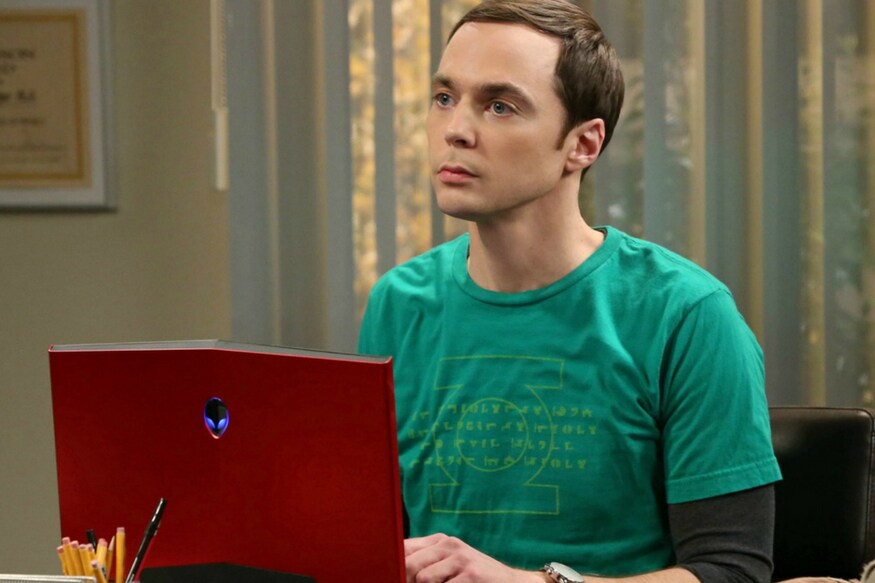 Image credits: CBS
Apparently, there is a Wiki How page that tells you How To Act Like Sheldon Cooper which has more than 83,000 views. If you find it surprising that there are so many people who would want to learn to behave like a slightly neurotic fictional character from a popular CBS sitcom, you clearly aren't among the 18 million viewers of 'The Big Bang Theory', and you certainly haven't met Sheldon Cooper.
Anyhow, worry not, with the 12th and the final season of The Big Bang Theory all set to air on September 24, 2018, you have one last chance to embrace your inner geekiness, update your nerd references, order junk food, and binge-watch one of the most popular sitcoms of the last decade. Or at least, give it a try for a few episodes and decide for yourself whether you like it or not.
About 11 years ago, when the show first started in 2007, no one could have imagined it to win the ultimate popularity contest of prime time TV shows. In fact, those who worked on the show itself were betting that it won't last more than a season. After all, who will watch two socially awkward nerds and their friends' interactions with a hot, actress-cum-waitress neighbour? Who will understand geek humour? and who will like a comedy show about science buffs whose joke punchlines are riddled with academic jargons? How can people be interested in the destiny of Schrodinger's cat or the implications of string theory? However, here we are in 2018, with The Big Bang Theory being on the list of top ten television shows according to a Neilson report.
Over the years, The Big Bang Theory has been one show that has had an extremely polarizing effect on the entire geekdom. While some geek subcultures deride it for being too populist, (It isn't like 30 Rock, Community, Louie or Veep they'd say) others argue that the show propels 'Hollywood nerdboy' stereotype much like the films Revenge of The Nerds (1984) and Fanboys (2009). Unsurprisingly, these geek subcultures are also the ones that end up being lampooned the most in The Big Bang Theory.
The fans, on the other hand, have many reasons to love the show.
To begin with, The Big Bang Theory was perhaps one of those early shows that made geekiness cool. It brought the whole nerd culture into the limelight and made it mainstream, instead of a sub-sect.
In an episode in which Leonard Hofstadter (Johnny Galecki), Sheldon Cooper (Jim Parsons), Howard Wolowitz (Simon Helberg ), and Raj Koothrappali (Kunal Nayyar) are excitedly preparing to meet with the creator of Marvel superheroes-- Stan Lee, we hear Cooper suddenly declare with enthusiasm, " I've decided that I will have Mr Lee sign my this month's copy of Batman." to which Howard replies, "That's crazy! Stan Lee had nothing to do with Batman."
Cooper, however, is way ahead in the game of comic book dorkiness. He replies to Howard by saying,"Yes, which is why no one else will ask him to sign it and I will be the possessor of a unique albeit confusing artifact which will set me apart from the hoi polloi of the comic book fandom." Back in 2010, when this episode had aired, the MCU was yet to transmogrify into the massive movie cosmos that it has become day, and this kind of nerd talk wasn't very cool and mostly stayed limited to online forums, and among Comicon regulars.
The Big Bang Theory also took regular jibes at the Hollywood peddled pop culture that we so unquestioningly consumed and showed us how inane pop culture can be at times. In a particularly funny episode, Penny (Kaley Cuoco) tries to decide who is smarter between Leonard and Sheldon by quizzing them on their pop culture knowledge. She asks questions like, 'Who did the People Magazine vote the sexiest man of the year? and which singer sang Oops I did it again?' only to draw blank stares from the two men, who may know a lot about string theory but had no idea which Richmond High Alumnus Madonna married.
Needless to say, the show which was filmed with multi-cams and a live audience often drew many scientists, academics, researchers and comic book nerds to the studio where it was being filmed. Real-life super geeks like Stephen Hawking also turned up to watch the show and was sporting enough to participate in it. In fact, to add to the fun, Hawking, instead of playing the science god that he is decided to be mean-spirited, 'big baby-ish' competitor of Sheldon, who did not enjoy being defeated in a game of online scrabble.
The Big Bang Theory's (TBBT) success can be attributed to many things. With 4.3 jokes per minute, the show is leisurely paced, there are no complicated subplots so one can watch the show from any season and not feel confused, the episodes are not too long making it a less of a time commitment. However, my guess is that none of these things is the real reason for TBBT's success.
The reason why TBBT resonate with so many people (even with people who are not science buffs) is that it talks about 'outcasts' and their lives. It appeals to the universal feeling that we all experience: the feeling that we are too awkward, too weird and especially the feeling of not fitting in.
For years, Hollywood had been making films with seemingly outsider protagonists who become the ultimate insiders by the end of two hours (Mean Girls, The Breakfast Club, 10 Things I Hate About You and the list is endless). However, The Big Bang Theory turned that cliched idea on its head, primarily because unlike those films, no one changed in TBBT. No one became a better dresser, better looking, less awkward and cooler versions of themselves as the show advanced...they just slowly learned to embrace their weirdness, their inner nerdiness and so did we as an audience. What also happened was they also learned to be better friends, which is why TBBT is as much about friendship and finding your own tribe which may not always understand you but loves you none the less. In that sense, it is as much an ode to modern-day friendship as was FRIENDS.
The Big Bang Theory has also managed to make science cool especially for those millions of kids growing across the world who are afraid that they would automatically be branded as 'dorks' because they are science buffs. After The Big Bang Theory, they will now have something in popular culture in reference to which they can make sense of their own experiences.
However, the biggest gift of TBBT to nerd culture is Sheldon Cooper -- the routine loving, coitus fearing, theoretical physicist of Caltech, Pasadena, who happens to be the nerve center of the show. Parsons' Cooper with his addled social skills, lack of empathy, no sense of irony and anal micromanagement and OCD-ed behavior may appear to be a jerk at best and a sociopath at the worst, but give him time (I'd recommend a few seasons) and you will see how is by far one of the most delightful characters that any sitcom has ever created.
It may not be obvious very often, but you will soon realize that Sheldon makes a great friend. He fights online trolls on behalf of his friends and tries to help out his roommate and best friend Leonard to the best of his ability (which unfortunately doesn't turn out for the best, but nonetheless). He is also the most unusual romantic hero on TV, who stays true to his nerdiness even when he is in love and asks the opinion of a Gollum statue about the ring he had brought for Amy Farrah Fowler (Mayim Bialik) because hey, who else does a LOTR fan goes to when a ring is in question.
You may begin by thinking how strange and weird Sheldon appears to be but soon you'd realize that his amplified quirks and idiosyncrasies are just a reflection of each of ours' varying levels of obsessiveness in our own lives.
His purell obsession you must have seen in a friend who likes to use sanitizer way more than is required, and his kind of love for comic books you may have come across in an office colleague or an old college friend. You must have had a roommate who adored made study charts before exams. Your spouse or sibling may have wrestled you for that one spot on a big couch (like Sheldon's spot) before a tv show, and you must know someone who shares Sheldon's love for Star Wars and geek fandom. What I am trying to say is Sheldon Cooper is a lot many quirks wrapped up in one person, but break down those quirks individually and you will see that we all have them to some extent or the other.
Sheldon is a lot like us with all his weirdness whether we want to accept it or not. However, he doesn't cover it up and pretends to be normal, like most of us. Perhaps, that's the reason why 18 million fans watch this show despite it becoming the pin cushion for haters on social media platforms, because a strange and neurotic character such as Sheldon helps us find a way to accept those neurotic quirks of our own selves, in a fun and non-judgemental way, which we are too afraid to own up to, even to our own selves.
Read full article