Why There Is No Other Like JK Rowling, the Queen of Our Muggle Hearts
Rowling has time and again proved why she is the ruler of our Muggle hearts.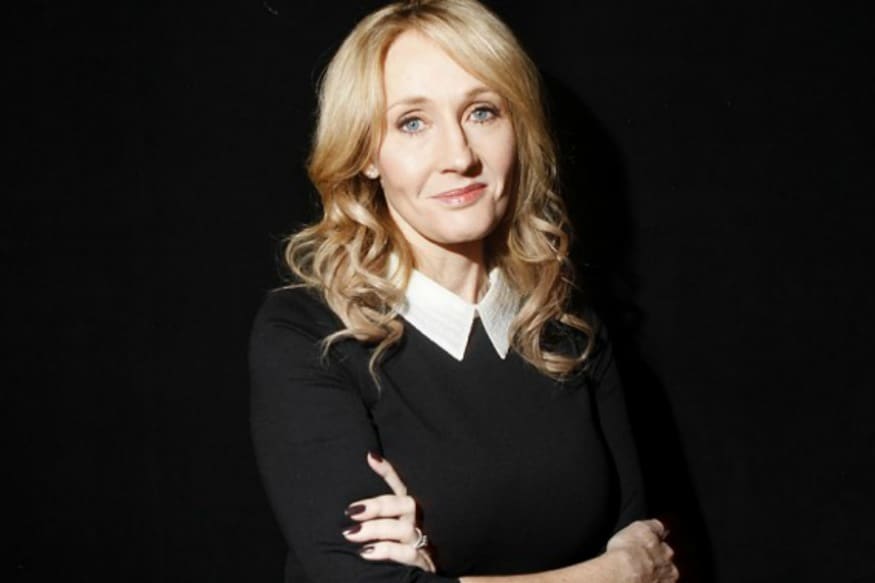 Rowling has time and again proved why she is the ruler of our Muggle hearts.
As soon as Harry Potter turned 11 years old on July 31, he received a letter from Hogwarts School of Witchcraft and Wizardry that literally changed his life as well as ours. The beloved author JK Rowling had turned our childhoods into pure magic with her imagination and for that, we will be her fans forever.
Rowling, who shares her birthday with the boy wizard, has been an inspiration for young people across the world not just for her writings but for the person she is as well. For giving us our favourite three imaginary friends to now giving us adulthood goals, Rowling has time and again proved why she is the ruler of our Muggle hearts. On her birthday, as the world takes up the eight book Harry Potter and The Cursed Child, here are some instances that prove Rowling is not only an idol for children through her writings but an inspiration for us all.
1. When Rowling recently stood by the decision of casting a Black actress for the role of Hermione Granger in her play Harry Potter and the Cursed Child. She criticised those who suggested that Hermione could not be played by the Olivier-award-winning actress Noma Dumezweni. "Noma was chosen because she was the best actress for the job," she said in an interview. Rowling shut the 'racists' for crying about colour and stated firmly that 'Hermione can be a black woman with my absolute blessing and enthusiasm.'
2.Rowling was one of the few vocal 'Remain' supporters during Brexit and was at the receiving end of major trolling on Twitter for that. But whatever her political stance, she didnt let the fight-pickers get away with the negativity and made her right to opine matter, even if it meant losing followers on Twitter.
I'll use my influence whatever way I want. This country needs to be freed of fascists on both right and left. https://t.co/vdNCFkAVGI

— J.K. Rowling (@jk_rowling) June 27, 2016
Welcome to our post-referendum, anti-elitist, in-touch-with-the-people politicians. pic.twitter.com/hCIa8aTxry

— J.K. Rowling (@jk_rowling) June 26, 2016
3.The creator of The Boy Who Lived did not have a magical life. She has often spoken about how difficult her teenage was, dealing with her mother's 10-year battle with multiple sclerosis. In an interview, Rowling had described the most traumatizing moment in her life 'as the day her mother died'; on New Year's Day in 1991. The then 25 year old began writing the smash hit series only six months later.
4.She fought the odds at every point in her life but continues to be very real about it. From living in a cramped apartment with her daughter to being jobless, penniless and depressed, Rowling had once considered suicide even. Forced to rely on state benefits, she spent much of her time writing her literary fantasy in cafes with her baby sleeping in the pram. At a Harvard University speech, she said, "An exceptionally short-lived marriage had imploded, and I was jobless, a lone parent, and as poor as it is possible to be in modern Britain, without being homeless ... By every usual standard, I was the biggest failure I knew."
5.There is hardly a luxury that Rowling cannot afford in the world today, but her most cherished one is the lack of worry that success brought along with it. "I have not forgotten what it feels like to worry whether you'll have enough money to pay the bills. Not to have to think about that anymore is the biggest luxury in the world," she wrote on her website.
6. The author wrote a book about a rabbit called Rabbit, at the age of six. She always knew she wanted to be a writer. No matter what life threw at her, the one thing she constantly stayed at was writing and while her work was rejected several times, she didn't give up on it. We all know how that worked out for her.
7.She has achieved name and fame quite unlike anyone. However, to Rowling, the sight of her pet enjoying the scenery is the antidote to life's gloom. Not just a keen nose for the right words, she knows exactly where to look for happiness as well!
Sometimes the world seems very gloomy, but then you see a West Highland Terrier enjoying a bracing sea breeze. pic.twitter.com/nLxzoMSaXt

— J.K. Rowling (@jk_rowling) July 23, 2016
Thank you, JK Rowling, for an inspiring 51 years!
Read full article
Countdown To
Elections Results
To Assembly Elections 2018 Results