Will a Text from Ellen DeGeneres Play Cupid to Naomi Osaka and Michael B. Jordan?
Naomi Osaka won the US Open. Will Ellen DeGeneres help her in winning Michael B. Jordan's heart, too?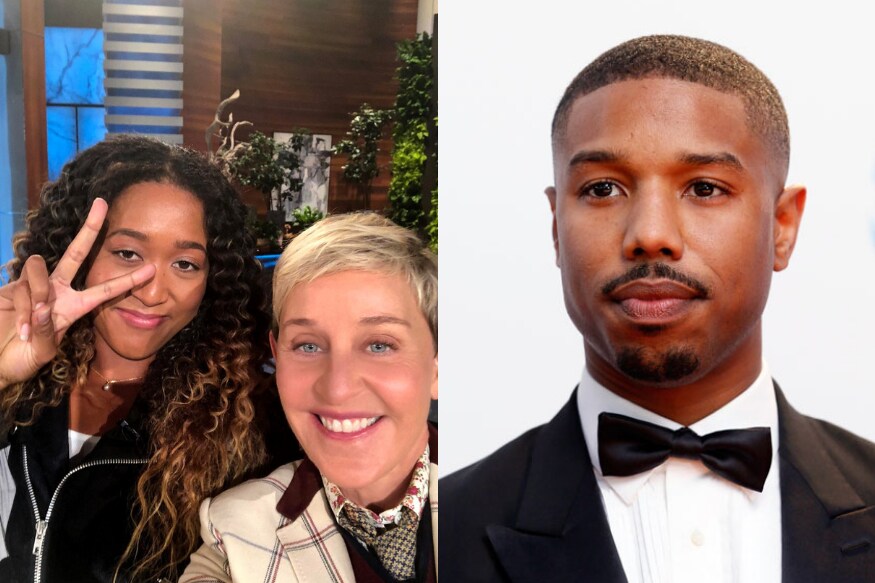 (Image: Twitter)
While this year's US Open will be remembered for Serena Williams' verbal row with umpire Carlos Ramos, it must also be remembered as Naomi Osaka's first grand slam win. Naomi defeated Serena Williams 6-2, 6-4 to become the first Japanese player to win a grand slam.
Recently, Naomi was a guest on The Ellen DeGeneres Show, where she spoke to the talk about her victory and even Serena Williams.
During the trophy ceremony, a clearly tearful Naomi was embraced by 23-time grand slam winner, Serena Williams, who whispered something into Naomi's ears. And Naomi is ready to tell the world what Serena told her.
Naomi told Ellen that "she was proud of me and that I should know that the crowd wasn't booing... at me. So I was really happy that she said that."
And that wasn't all, folks. Naomi, hesitantly, revealed that her celebrity crush was Black Panther actor Michael B. Jordan. And the cupid that Ellen DeGeneres is, she quickly texted the actor, sending him a selfie with Naomi, who shyly asked the talk show host to not stress her out.
"You stress me out. I'm too young to be stressed out like this," Naomi told Ellen.
.@Naomi_Osaka_ won the #USOpen. Now she has her eyes set on @MichaelB4Jordan. pic.twitter.com/kSoqNzZvgZ

— Ellen DeGeneres (@TheEllenShow) September 12, 2018
.@Naomi_Osaka_ won the #USOpen, and all she got was this selfie with me. And 3.8 million dollars. pic.twitter.com/fwf1cNaF4j

— Ellen DeGeneres (@TheEllenShow) September 12, 2018
And Michael B. Jordan decided to respond to Ellen's text, sending a video where he congratulated Naomi for winning her first grand slam and setting an amazing example for the younger generation.
I texted @MichaelB4Jordan about @Naomi_Osaka_. Obvi he responded. pic.twitter.com/NNwq2iBcaK

— Ellen DeGeneres (@TheEllenShow) September 12, 2018
Read full article