With 377 Gone, Does India Need More Focus on LGBTQ Studies in Colleges? Prince Manvendra Explains
Decriminalising Section 377 was only the tip of the iceberg.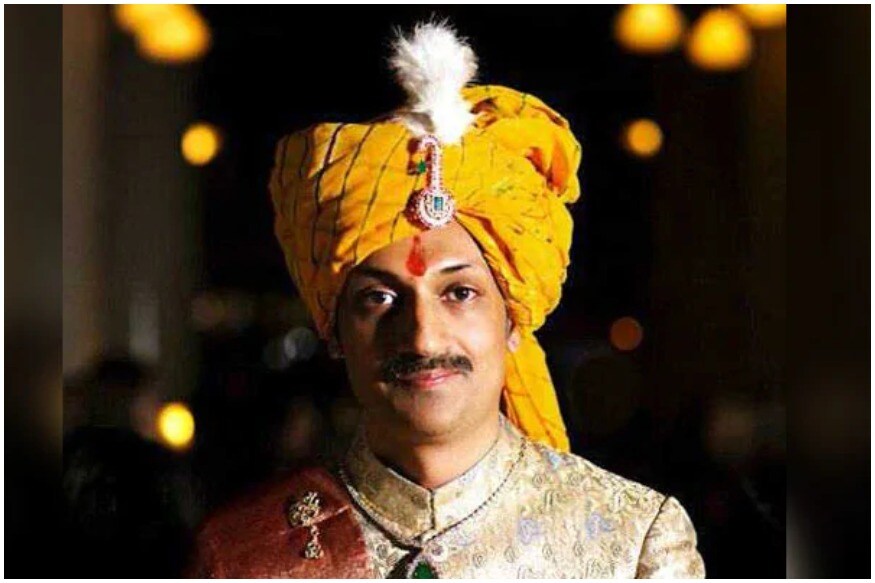 Decriminalising Section 377 was only the tip of the iceberg.
The Supreme Court on Thursday scrapped a colonial-era ban on gay sex in a landmark judgment that sparked celebrations among LGBTQ activists who welcomed it as a harbinger of a more inclusive India. However, the community also recognises that the judgment was just an initial step, and the fight for gay rights has only just begun.
According to Manvendra Singh Gohil, LGBTQ activist and the Prince of Rajpipla in Gujarat, one of the first steps toward building an inclusive society is educate youngsters about the LGBTQ community members. Keeping that in mind, the Prince, who is the world's first member of a royal family to come out to the world about his non-binary sexuality, has designed a module dedicated to LGBTQ studies for college students.
The week-long module was introduced in Karnavati University in Gujarat for undergraduate students taking Law and Liberal Studies.
The course was described by Gohil as an 'understanding of sex, sexual behaviour and sexuality'.
"With the Supreme Court decriminalising Section 377, it is even more important now to educate people about the community. It is the only way to bring an end to stigma and prejudice," Gohil said.
The idea came about after he visited the University campus in March for a lecture. He was flooded with questions from students and faculty about the LGBTQ movement, about the history of homosexuality, about norms and stigma.
The interest among his students and faculty led the Vice Chancellor of the University, Dr Deepak Shishoo, to approach Gohil for a longer session.
"A two-three hour-long session or workshop is easy to forget, students may not be responsive to it. But, we made sure that the course was spread across seven days, made compulsory for all graduating students and was a marked one." Shishoo said.
The professor thinks that decriminalising 377 was just the tip of the iceberg. The verdict only acknowledges homosexual intercourse, Shishoo said. It does not talk about rights.
"There are so many issues. Marriage rights, child adoption and rearing, property inheritance. All these issues can only be dealt with if people understand and accept the community's history, its psyche, and culture," Sishoo said.
The VC said he plans to make it an annual fixture at Karnavati and hopes to expand it into a full-time course as it is the need of the hour.
The seven-day module was taught by distinguished faculty from across India including Gohil himself. The first trans-person to become the principal of a college, Dr Manabi Bandopadhya, Transgender rights activist, artist and poet Kalki Subramaniam, Anahita Sarabhai, and Gautam Yadav were some of the other faculty members.
The module includes the national and world history of the queer movement, and talks about the community's health – areas that have vastly been neglected by mainstream academics.
"It is strange that India, which for so long has allowed and, in fact, promoted homo-social behaviour in the form of gender-specific segregation, it refuses to accept homosexuality," said Manvendra Gohil.
The module also includes in-depth instructions on how to deal with understanding one's own sexuality and what one can do in case one does not conform to the binary.
However, this is not the first university to teach LGBTQ or gender sensitisation as a topic. Several other colleges and universities across India already teach courses on LGBTQ history and the movement. Bengal's Kalyani University has a course called New Gender Studies to tackle the understanding of non-binary sexual identities, Jadavpur University has a course on Queer Studies in the English department, Tata Institute of Social Sciences has a course on 'Queering Feminism'. Other institutions such as Pune University, Hyderabad University too have courses dedicated to aspects of LGBTQ studies.
Diti Lekha, a Student and member of TISS Queer Collective, said that while adding an 'LGBTQ course' may be a good idea, it will not succeed in overall gender sensitisation as the rest of the courses would continue to be gender-insensitive.
"If you have one course on LGBT and all your other courses are binary gendered and from a hetero perspective, it doesn't do much. Also, if it becomes marks oriented and all you care about it scoring higher percentage in that course you may write the most desirable answer but it does nothing to you as a person," Diti said.
Because the biggest problem LGBTQ community faces is of discrimination even Dr Manabi Bandopadhyay, who became the transgender to become the principal of a college, had to resign in 19 months from being appointed. Media reports had at the time quoted her as saying that she had faced discrimination as both students and teachers did not fully accept her.
Diti, who has been researching discrimination against LGBTQ community members in the education sector said that the fault is within the system itself. The fact that it is not just students but also teachers and staffs who could mete out harassment means that mere LGBTQ-specific modules for students are surely not enough. Even other members of educational institutions have to be educated about the LGBTQ community and the discrimination they face on a daily basis.
Get the best of News18 delivered to your inbox - subscribe to News18 Daybreak. Follow News18.com on Twitter, Instagram, Facebook, TikTok and on YouTube, and stay in the know with what's happening in the world around you – in real time.
Subscribe to Moneycontrol Pro and gain access to curated markets data, trading recommendations, equity analysis, investment ideas, insights from market gurus and much more. Get Moneycontrol PRO for 1 year at price of 3 months. Use code FREEDOM.
Read full article