Yes, Dumbledore Is Gay. But There's No Reason For 'Fantastic Beasts' To Portray It
Since Dumbledore's sexuality is pretty universally known (in places where Harry Potter is banned for witchcraft, it is extra-super-duper banned for gay themes), there is no reason for Dumbledore to be explicitly gay in the upcoming movie.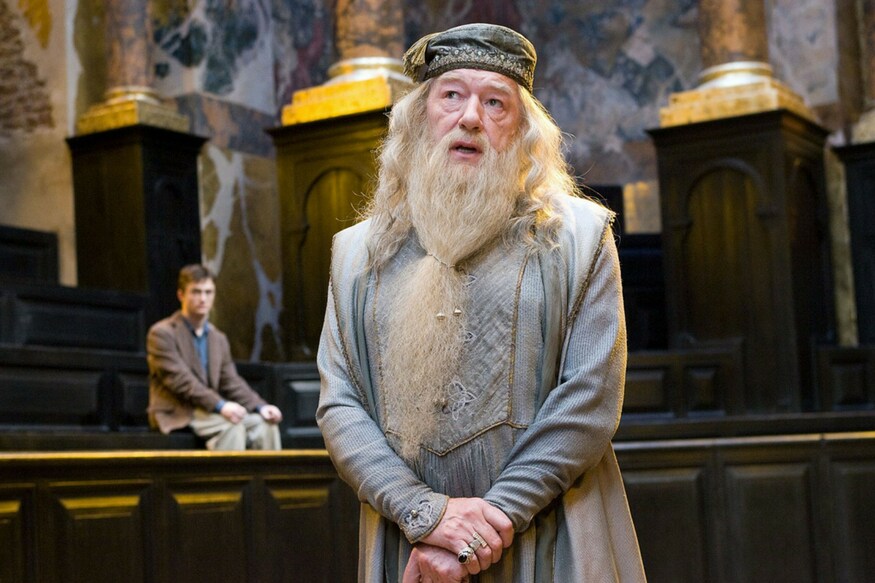 Since Dumbledore's sexuality is pretty universally known (in places where Harry Potter is banned for witchcraft, it is extra-super-duper banned for gay themes), there is no reason for Dumbledore to be explicitly gay in the upcoming movie.
Albus Percival Wulfric Brian Dumbledore is gay: to begin with.
There is no doubt whatever about that. People who know nothing else about the
Harry Potter
series know that one thing: Dumbledore is gay. He was gay all the while we read the series in the 90s and early 2000s. He was gay through all the movies, prompting a rewrite of a passage of the script for
Half-Blood Prince
that had him recounting a heterosexual crush, and inspiring Michael Gambon to ham up his performance, which was reeled in by director David Yates.
It is settled fact, and yet it will not be explicitly apparent in the upcoming
Fantastic Beasts
and
Where to Find Them
sequel with the weird name, this according to that same Mr. Yates. This, like most things, has upset the internet, and when the internet gets upset, even J. K. Rowling, creator of the wizarding world and screenwriter of the upcoming movie, is not immune to its ire. For many reasons, though, this is not the offensive closetting it is being made out to be.
I'll start with my biggest question for the outraged: what exactly do you want Dumbledore to do in this movie to prove his gayness explicitly? Should he dress, speak, and act flamboyantly? Should he be extra flirty with other male characters? Should he discuss how he has to keep his sexuality under wraps because it is some time before 1945 and he's a teacher at a co-ed boarding school? Because those first two things would be offensive, and to suppose that that that last thing would not be a problem is to give the wizarding world way too much credit.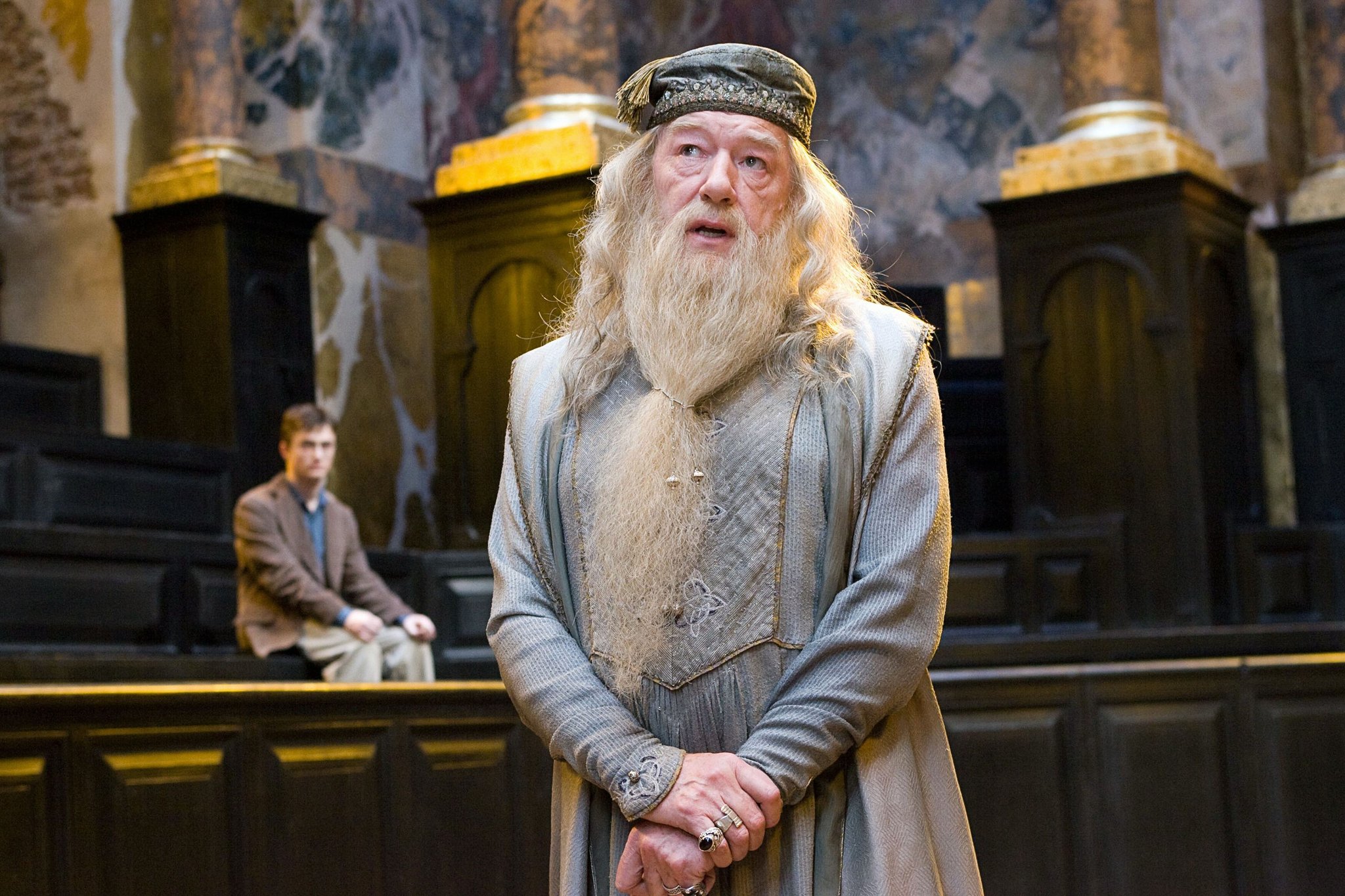 Two of the new characters in
Fantastic Beasts
have the last name Goldstein, and Rowling has said there are Jews at Hogwarts, and where there are Jews, there are probably Christians and Muslims, and religious people (it makes zero sense any wizard would belong to a theistic religion; any Hogwarts first year could do five times the magic Jesus Christ does; but I digress), until very recently, were not ok with gays, especially in schools, nor was most of the rest of the secular world. Is Newt Scamander that much of a decent guy that he is immune to the dominant prejudices of the time?
What is Luke Skywalker's sexuality? Is he straight? He only ever kisses one woman, she initiates the contact, and it's his twin sister, though they do not know at the time. Is he gay? He never marries or has children. Would the galaxy far, far away have been okay with him being gay? Still unclear (what if Han Solo and Lando have a thing in the Han Solo movie and that's why we aren't seeing any promotional material for it?). It's probably widely assumed Luke is straight, I'm not deep enough in that mythology to know, because the assumption even of sexless heroes for so long has been that they are straight. Dumbledore is mostly sexless from what we have seen of him, and this is by design.
Rowling never confirmed that he had an actual romantic and/or sexual relationship with Gellert Grindelwald (though maybe in movies to come she will), only that Dumbledore had those feelings and he got burned badly when he saw Grindelwald's true colours. That, according to what we officially know so far, kept him celibate for about a hundred years, including the time during which the
Fantastic Beasts
sequel takes place. The difference between him and Luke is we know for certain he is gay.
Anyone watching that movie is going to see him and think, "He's gay. Whatever he's doing, it's what a gay man with his background, education, and talents would do in this situation." Maybe not explicitly, but still. Even if it is not explicit, it is there, there is no escaping it. Much like
Brokeback Mountain
became the "gay cowboy movie," there's a good chance, with Johnny Depp Bowie-ing it up as Grindelwald and the flare-up over Yates's comments, this movie could become the "gay wizard movie," which it not only doesn't deserve, it hasn't really earned, as far as I can tell without having seen it.
Rowling didn't out Dumbledore until after the series was all published, and none of the other characters have been outed that I know of (though one can venture some guesses). It may not seem like it, but it was a very different time when those books came out, and I personally can give her a pass on not having explicitly gay characters in those books (which also had other problems along those lines). But she created four new heroes for her new film series, and the Dumbledore news is such a big deal (not as big a deal as it is being made to be, but a somewhat big deal) because he's still one of only two confirmed gay wizards in the wizarding world.
Credence, who is apparently returning in some form, may also be. There are certainly no gay witches that we know of. You may say, "Well, it was the 1920s, they wouldn't have been out to each other." Well, then why does Dumbledore have to be more explicit, even though we already know about him? Dumbledore is a great gay character, but it being a big deal in this movie that he and Grindelwald are gay is like when they made Sulu gay in the latest
Star Trek
movie as a tribute to George Takei, the actor who originally played him, who is gay.
Even Takei said why not just make new gay characters? That would be more interesting. For instance: is Credence returning to be a window into Grindelwald's using the fact that gay witches and wizards have to hide who they are even from other magical people to try to recruit them to his cause of wizard rule over the whole world? Will Credence ultimately resist that pull, even though Grindelwald offers him two kinds of acceptance he's not getting elsewhere? I'm just spit-balling. Also, Tina Goldstein as a butch lesbian witch cop (auror) would have been much more interesting than her character, which is not a bad character, turned out to be. Ah, but then she couldn't fall in love with the charming, handsome Newt.
As Dan Murrell pointed out on Screen Junkies News today, where I first heard this story, Severus Snape's actions throughout the entire
Harry Potter
saga were driven by his secret feelings for Harry's mother. It was speculated about, but never explicitly revealed until toward the end of the last book, and it packed an emotional wallop because it had been so speculated about and built up to. Again, Dumbledore's feelings for Grindelwald (which we don't know were reciprocal) are common knowledge, so
Fantastic Beasts
doesn't have that card to play, and that is why it is getting attacked for trying to play it.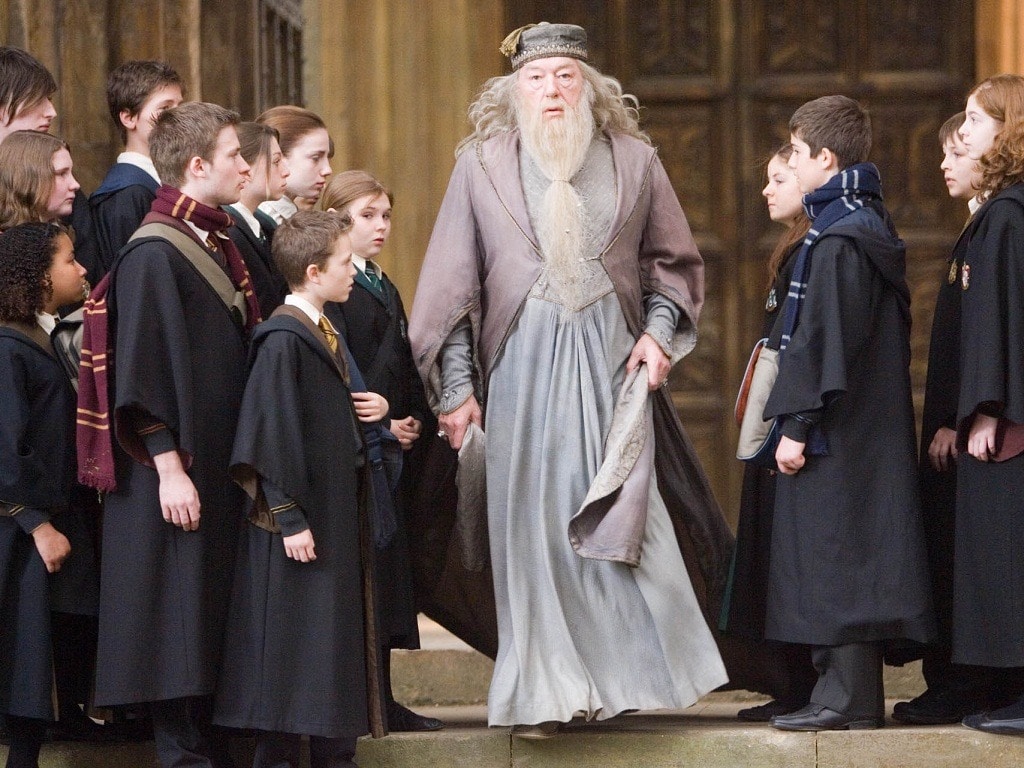 But Dumbledore himself said, in the last book, that his previous relationship with Grindelwald, and what he thought a confrontation would bring forth, are the reasons he put off confronting the dark wizard until their epic duel, which will surely be the climax to the film series we all thought was going to be about a magi-zoologist and his amazing pets. Even though I know what's coming, I'd still rather see it build subtly than have it all laid out for political reasons right from the start. The latter is instant gratification; the former is art.
Since Dumbledore's sexuality is pretty universally known (in places where
Harry Potter
is banned for witchcraft, it is extra-super-duper banned for gay themes), there is no reason for Dumbledore to be explicitly gay in the upcoming movie. And since the upcoming movie takes place in a time that was not friendly to gays, there are all sorts of reasons for him not to be. It serves the purpose of reminding people that as bad as it might seem now, with protections so recently gotten by LGBTQ people being threatened, it used to be much, much worse.
It serves the purpose of not making the wizarding world ridiculously, unrealistically progressive, willing to accept homosexuality in the early 1900s but still against associating with non-magical people or people with non-magic parents. There are a lot of great social justice messages in Rowling's world, but what makes them great is that the stories first acknowledge the bigotry. In the kids' books and kids' movies, the lessons and bigotry were sprinkled with magic. Keeping Dumbledore in the closet in the new Fantastic Beasts movie, ostensibly for an older crowd who will know he's in the closet, drives home real-life lessons that we, for some reason, still need.
You know what prequel I'd like to see about a very old Hogwarts professor who also lead a sexless life after an early heartbreak?
Minerva's Transfiguration: How Professor McGonagall Got Her Claws.
The story was first published on Medium. 
The author, Aaron Netsky, is a singer, actor, and writer in New York City. Follow him on Twitter @AaronNetsky.
Read full article
Next Story
Next Story
Also Watch

India Will 'Stop' Flow of Our Share of Water to Pakistan, Says Nitin Gadkari
Countdown To
Elections Results
To Assembly Elections 2018 Results