You Cannot Miss These 15 Desi Stand-Up Comedy Acts Of 2017
Pull out your comforter, grab a bowl of popcorn, and end this year on a funny note.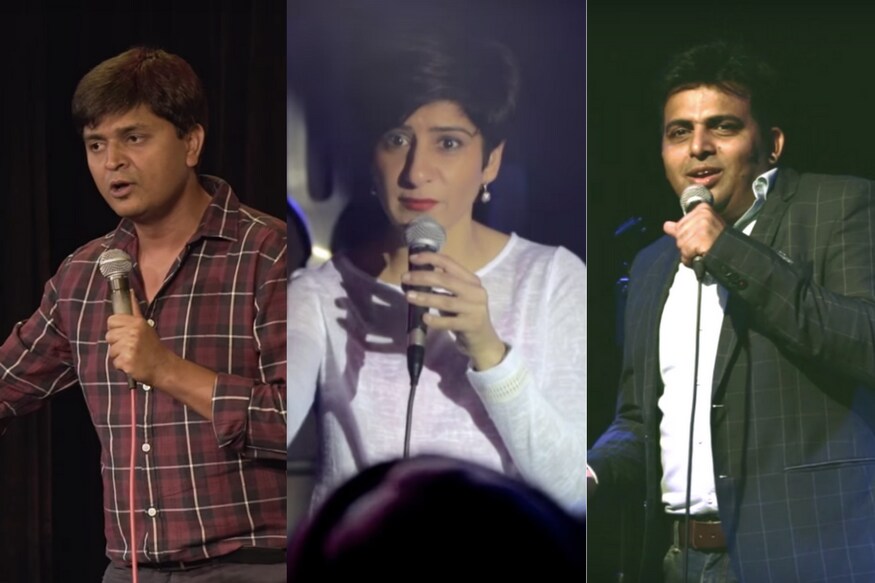 Screenshots from YouTube
Desi stand-up comedians are no longer used as fillers in award functions and stage shows. Now they have their own shows and are pretty much killing it in their every outing.
With the rising popularity of stand-up comedy in India and the Internet and YouTube becoming our daily source of entertainment, every comedian in the circuit has found his/her voice to push out their relatable content that resonates with the hungry audience.
2017 is coming to an end (yaay!) and if you've missed out on top stand-up performances by the evergrowing community this year, we have got you covered.
We have compiled a bunch of videos that you can binge on if you have no plans for the New Years.
#1 Vipul Goyal takes us on a hilarious journey of tax reforms India has seen under Modi's tenure.
#2 Kunal Kamra rips apart the hypocrisy surrounding India's "nationalism" debate
#3 Atul Khatri on his struggles with fatherhood and the Justin Bieber concert in India
#4 Neeti Palta makes the first move on a guy and things get very interesting
#5 Sumit Anand talks about perks of working from home and his maid
#6 Anirban Dasgupta dissects popular "Afreen Afreen" song and you'll question it next time you hear it
#7 Biswa Kalyan Rath and his struggles with booking an Uber
#8 Urooj Ashfaq's accurate description of stupid people and how opinions create conflict
#9 There is a cow and Kanan Gill is worried
#10 Pratyush Chaubey and his regret over quitting job to follow his passion
#11 Women are way more intelligent than men. Amit Tandon explain why
#12 Gaurav Kapoor tells us why Shoaib Akhtar annoys him
#13 UNESCO has declared Dilli ki sardi as the best sardi in the world. Nishant Tanwar's hilarious take on that
#14 Kunal Kamra and his taxi booking struggles
#15 Here's why Kenny Sebastian loves Dosas
Get the best of News18 delivered to your inbox - subscribe to News18 Daybreak. Follow News18.com on Twitter, Instagram, Facebook, Telegram, TikTok and on YouTube, and stay in the know with what's happening in the world around you – in real time.
Read full article