YouTube Rewind 2018: This Rap on Will Smith's Bizarre Grunt is Better Than the Entire Video
'This contribution to society will never be undone.'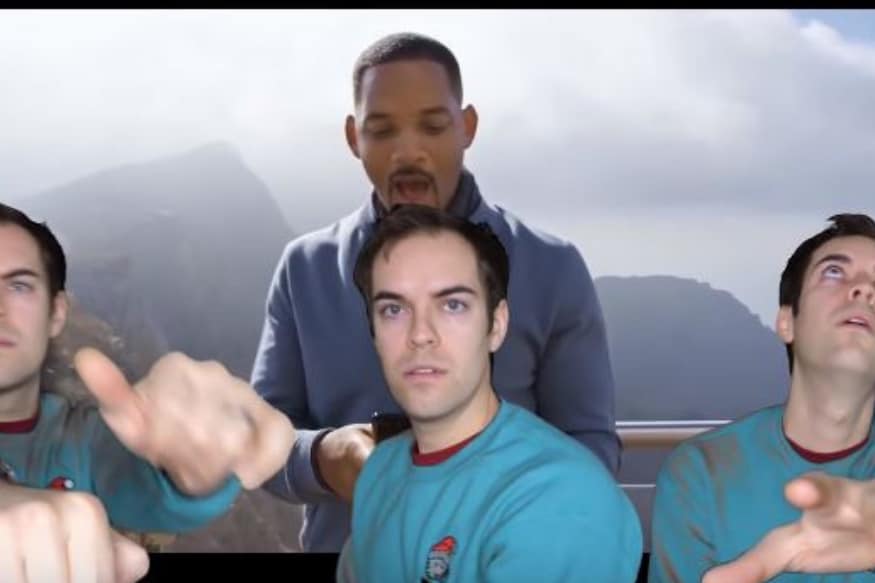 Image credits: jacksfilms / YouTube
"Every year YouTube just keeps getting disconnected from its content creators."
YouTube Rewind 2018 is set to become the most disliked video on the video streaming platform and YouTube is at fault, say creators and viewers across the globe.
Accused of making a "politically correct" and "advertiser-friendly" rewind this year, YouTube also faced flak for not including events that truly summed up 2018. Pewdiepie vs T-Series, Shane Dawson, an amateur boxing match between KSI vs Logan Paul? None of it was apparently good enough to make the cut for the rewind. Instead, the bosses at YouTube thought it would be a great idea to include The Pursuit of Happyness star Will Smith, who also happens to be a YouTuber.
People were naturally pissed and while the hate wasn't necessarily directed at Smith, angry folks anyway marched to YouTube and Twitter to express their dismay at YouTube's decision to have the star on-board.
Youtube Rewind opened with the best youtuber this year... we all know his videos, and how much of an impact he has had on this community to be worthy of recognition this year... we're talking about.... Will Smith.I gotta say, I'm disappointed, but not surprised.

— Camilacuevaszuñiga (@Camilacuevaszu) December 7, 2018
Will Smith opening #youtuberewind2018 made me switch it off immediately. Don't get me wrong, I love Will Smith, but to me YouTube is about the small creators that became massive. Not movie stars hijacking our community for views.

— Pia (@piamuehlenbeck) December 6, 2018
I think that my favorite blunder of the YouTube video is the message they inadvertantly sent. "This year *we* control rewind" - said video stars non-YouTubers and celebrities, and starts off with Will Smith. Almost like... a Freudian slip in video form.

— Mr. Enter (@MysteriousEnter) December 9, 2018
It wasn't just his brief appearance that made the video a cringe-fest, but it was the bizarre grunt that was the most noticeable aspect of his YouTube cameo.
Not one to let go of such golden meme-ing opportunities, Jack Douglass -- aka Jacksfilms, who is famous for his YIAY series, parodies, and music videos -- incorporated Smith's grunt into a rap song and commenters and fans had only one thing to say in response - Yeah uh uh uhhhhhhhhhhh.
Of course, Jack takes several digs at YouTube for taking outrageous decisions and making the 'worst rewind' in the YouTube history.
Here's how it goes: (h/t genius)
The best YouTuber in history
Sit the fa back down, if you disagree
He creator of the year - no mystery
****(woo!) Shane, **** (woo!) Pewds
Yo, here's the tea
He a triple A lister
Number one mister
Best of the best
And poppin like a blister
Will to the S-M-I-T-H
Still lookin like his M-I-B age
Lover father, barely a brother
Youtube's hot but he made it hotter
Family friendly - that's my jam!
This site was for creators
But now it's for my good man
Uploaded on Wednesday, the video has already been viewed over a million times.
You can watch it here:
Get the best of News18 delivered to your inbox - subscribe to News18 Daybreak. Follow News18.com on Twitter, Instagram, Facebook, Telegram, TikTok and on YouTube, and stay in the know with what's happening in the world around you – in real time.
Read full article