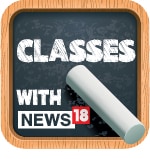 ​ For the last two years, the world has been restricted to homes. Daily activities that couldn't be managed without stepping out, came indoors all at once — from office to grocery shopping and schools. As the world accepts the new normal, News18 launches weekly classes for school children, explaining key chapters with examples from happenings around the world. While we try to simplify your subjects, a request to break down a topic can be tweeted @news18dotcom.
As the Covid-19 pandemic still rages on, the world has gone mostly digital with its economy. With the coronavirus being extremely infectious, people now prefer to pay with digital methods that involve lesser handling of cash. While the credit and debit card systems have been in place for years now, new ways of transacting digitally are cropping up. In this chapter of Classes With News18, we will explain the upcoming era of digital currency that may replace the old system sooner than we expect.
What is Digital Currency?
To understand digital currencies, we first need to know what the term 'currency' means. A currency, to be simple, is the system or the type of money that is used by a particular country. Dollar, Rupee, Pound – used by the US, India and UK – are some of the currencies of the world. A central bank issues the currency of the country. In India, the Reserve Bank of India issues the currency.
Keeping that in mind, a digital currency is a type of currency that exists only in the digital or electronic form. These are mostly operated without being dependent on the central bank. According to NCERT's chapter on 'Money and Banking', "some countries have made an attempt to move towards an economy which use less of cash and more of digital transactions". 
"A cashless society describes an economic state whereby financial transactions are not connected with money in the form of physical bank notes or coins but rather through the transfer of digital information (usually an electronic representation of money) between the transacting parties," the chapter says, adding that in today's world, digital society can be seen as a realistic dream because of internet and smartphone penetration. 
Types of Digital Currency
Based on a legal standpoint, there are two types of digital currencies – centralised and decentralised. In 2012, the European central bank described a virtual currency as "a type of unregulated, digital money, which is issued and usually controlled by its developers, and used and accepted among the members of a specific virtual community". The US Department of Treasury in 2013 described it as "a medium of exchange that operates like a currency in some environments, but does not have all the attributes of real currency".
A centralised currency is the one which has the backing of a government and is strictly regulated by the central bank of the country. It is a legal form of currency, and is affected by the 'real' currency and its fluctuations.
On the other hand, a decentralised currency, as you may have guessed by now, is not controlled by the government or an official authority of any country. It moves independently, and is based on projects in the webspace that aim to solve a problem. Cryptocurrencies are the best example of decentralised currencies.
What is a Cryptocurrency?
A cryptocurrency is a type of digital or virtual currency, which is based on a network distributed across a large number of networks. This is called blockchain technology. Cryptocurrencies are secured by cryptography, which makes it almost impossible to counterfeit the digital coins. It is meant to work as a medium of trading, in which individual ownership records are stored in a computerised database.Cryptocurrencies are not generally issued by a central authority, and are mined using these blockchain technologies. The common man can also buy a cryptocurrency using crypto exchanges, just as they invest in the stock market. In the past few years, the price of cryptocurrencies have skyrocketed despite their non-recognition in many countries across the world, and has made crypto enthusiasts dream of a future where these coins are legalised and used in daily transaction systems.
Cryptocurrency markets function just like a regular stock market. For example, if a cryptocurrency named X introduces new features or sees an influx of money, the value of it rises. However, if any problem is detected within this X, its value will go down. However, they are still hardly used in retail transactions and are used as popular trading instruments.
Fun Fact of the Day: Do you know where India stands in term of cryptocurrency ownership?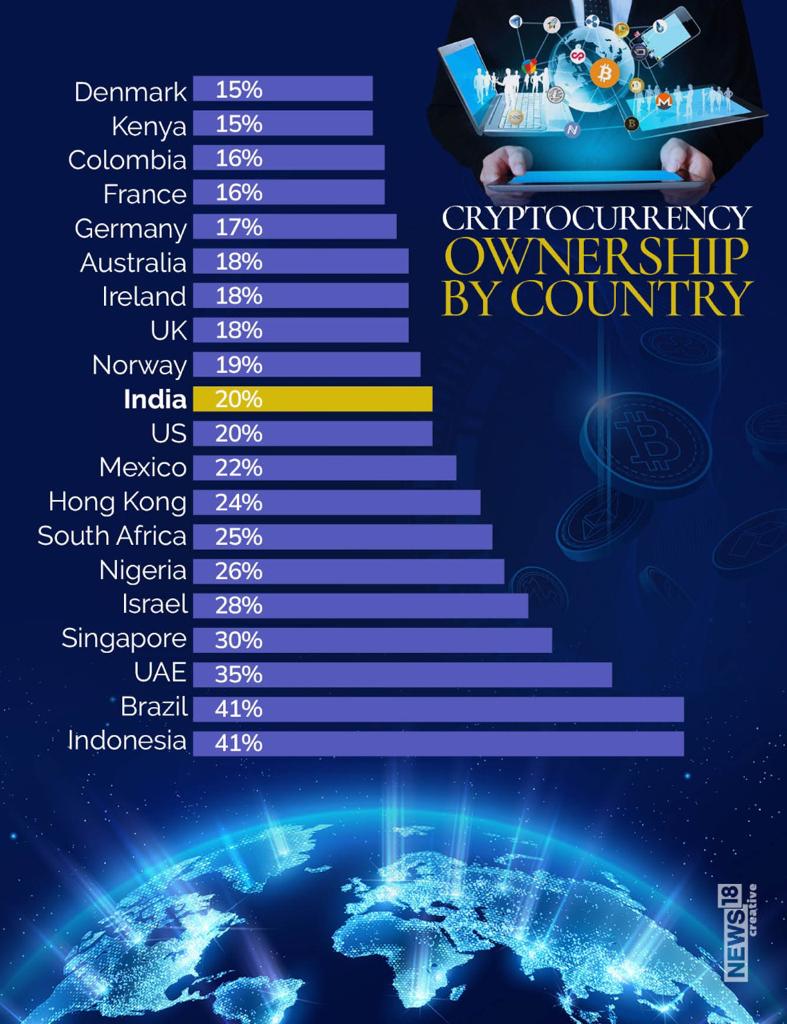 What is Bitcoin?
Bitcoin is the most valuable cryptocurrency or crypto coin in the world, and is also the most famous among the thousands of cryptocurrencies that do rounds in the market. It was created in 2008 by a group of people going by the pseudonym Satoshi Nakamoto. As of this date, one unit of Bitcoin is valued around $30,000, thus making it the topmost cryptocurrency in the world. Introduced to the public in 2009, Bitcoin is the most traded cryptocurrency around the world.
Another popular cryptocurrency, that was introduced after Bitcoin, is Ethereum – commonly referred to as Ether. This is an 'altcoin', which is an alternative to Bitcoin, and is the second most popular cryptocurrency in the world. Solana, Cardano, XRP, Terra and USD Coin are some other examples of major cryptocurrencies across the world.
Here's Another Fun Fact: Thirty-eight per cent Indian women own cryptocurrency!

Cryptocurrency, Digital Currency and India's Stand on Them
"In India, the government has been consistently investing in various reforms for greater financial inclusion. During the last few years' initiatives such as Jan Dhan accounts, Aadhar enabled payment systems, e-Wallets, National financial Switch (NFS) and others have strengthened the government's resolve to go cashless," says the NCERT textbook chapter we have already mentioned in this article. However, when it comes to cryptocurrencies, the stand is rather different. India does not recognise cryptocurrencies as a legal currency and has taken quite a strict viewpoint on the matter. The government has in this year introduced a new cryptocurrency tax on all gains arising from the sale of virtual digital assets, including cryptocurrencies. Therefore, cryptocurrency profits in India will now be taxed at 30 per cent as per the new law. Indian ministers, including Prime Minister Narendra Modi and Finance Minister Nirmala Sitharaman, as well as the central bank, have repeatedly flagged the risks of unregulated cryptocurrencies. As per the ministers, cryptocurrency transactions are risky and can give rise to criminal activities including money laundering and fund terror. The RBI has on the other hand flagged the role of cryptocurrency in toppling the economic situation in India.
The Last Fun Fact, We Promise: Fifty per cent of cryptocurrency owners are between 18 to 34 years of age
The Reserve Bank of India, is meanwhile, in the process of introducing the Central Bank Digital Coin, which will be the first centrally controlled digital coin in India, thus indicating the country's eminent shift towards a digital future in terms of economy. If all goes well, the digital rupee will be launched in the financial year 2022-23, according to RBI estimates. As of now, only two countries accept cryptocurrencies as a legal tender – El Salvador and the Central African Republic.
Read all the Latest News , Breaking News and IPL 2022 Live Updates here.