Australian football coach delighted at progress of youngsters
Australia's football coach is impressed with the progress of the youngsters but faces problems regarding choosing his side for their crunch World Cup qualifier against Oman.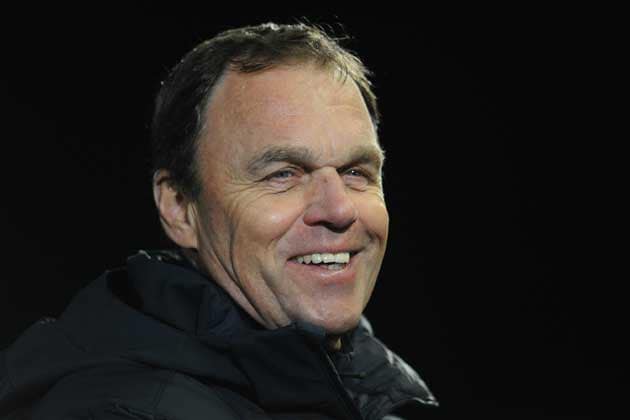 Australia's football coach is impressed with the progress of the youngsters but faces problems regarding choosing his side for their crunch World Cup qualifier against Oman.
Sydney: The emergence of a band of talented young Socceroos has given Australia coach Holger Osieck "positive headaches" as he ponders his team selection for their crunch World Cup qualifier against Oman on Tuesday. Australia had one of the oldest squads at the last World Cup but with the careers of that "golden generation" coming to an end, Osieck has been looking to the likes of Robbie Kruse, Tommy Oar, Tom Rogic and James Holland to replace them.
The progress the youngsters have made over the last year has impressed the German but also presented him with some problems when it came to choosing his side for the Asian qualifying Group B tie at Sydney's Olympic stadium. "I am now in a position, I have to admit, that I have not been before on many occasions where I really have some headaches, but positive headaches," he told reporters on Monday. "The quantity is there but within that quantity, I have a lot more quality."
Mark Schwarzer, who has 104 caps and two World Cup campaigns under his belt, will captain the side in the absence of the suspended Lucas Neill and has also been impressed by the progress made by the younger players. "It's been great to see in the last 12 months, there's indications that there's been a lot of younger players coming through," said the Fulham goalkeeper. "Not only coming into the squad and making up the numbers but starting to really put their head down and knocking on the door. Overall a real good core of players, good people, good professionals and hungry for success and hungry to play for the Socceroos."
After a stuttering start to their qualifying campaign, Australia are second in their group behind runaway leaders Japan, equal on points with Oman and Iraq with four games to play. Only the top two qualify directly for Brazil in 2014.
AERIAL THREAT
Tim Cahill is almost certain to lead the Australian attack in his 61st international and Oman coach Paul Le Guen said his team were aware of the aerial threat posed by the New York Red Bulls' striker. "It could be a problem for us, sometimes we don't have enough tall players and there's nothing I can do about that," said the Frenchman. "He's good in the air, he likes fighting, I've showed (them) the video but I'm not sure it will be enough."
Oman held Australia to a 0-0 draw in their last meeting in a Muscat furnace last year but the former Lyon and Cameroon coach is under no illusions how hard it will be to get a result in Australia. "Once again they will be favourites and we will be outsiders but we will do our best," he said. "They are supposed to qualify but we want to create a surprise, why not?"
Oman will have to do so without influential playmaker Fawzi Bashir, who has retired from the international game after being relegated to the bench by Le Guen. "He was a massive player for the national team, he was the captain, he was an excellent player but it was his decision and I have to respect it," said Le Guen.
Osieck expects Oman to play no differently to any international team playing away from home, keeping it tight at the back and trying to hit the Australians on the break. Nevertheless the Socceroos team selected were left in no doubt what Osieck expects of them. "It's a game that we have to win and we go into that game to win," he added. "There's no ifs and buts, and no further discussion, that is what we are here for and that is what we will do."
Read full article