If Manchester United Need Me, I'm Here: Zlatan Ibrahimovic
Zlatan Ibrahimovic said stays in touch with Manchester United's star man Paul Pogba.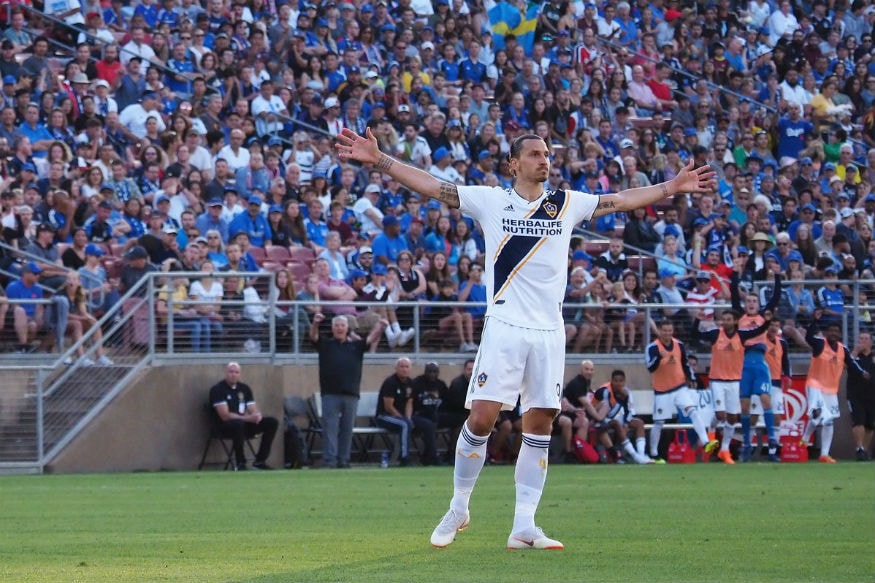 File photo of Zlatan Ibrahimovic. (Photo Credit: Twitter)
Zlatan Ibrahimovic has been away from the Premier League and in the Major League Soccer (MLS) in the United States for 17 months now but the Swedish recently said that he can easily play in England again.
At 37, Ibrahimovic is still ruling the MLS and scoring to lead his team LA Galaxy.
Manchester United, on the other hand, finished sixth in the Premier League last season and have had a shaky start to the 2019-20 season as well.
"I could play easy in the Premier League, so if United need me, I'm here," he said to PA media. "But Galaxy has me, so I'm sorry.
"Nah, I did my job in Europe. I enjoyed it, I have 33 trophies that I brought with me here and hopefully I can get something here. And then we will see where that adventure finishes."
Ibrahimovic said he watches United's games and he saw their 2-1 home defeat to Crystal Palace last weekend. He felt United were unlucky in that defeat.
"I look, I look, I look," he said. "I saw the last game and I think they were unlucky. If they score the penalty, it's a different game but a game in England is not finished until its finished.
"Anything can happen, especially in the last minutes where everything is in the heat of the moment."
It was Marcus Rashford who missed the penalty against Crystal Palace and Paul Pogba missed one in their 1-1 draw against Wolverhampton Wanderers the weekend prior to the last.
Asked if Ibrahimovic stays in touch with Pogba, the MLS star said: "I speak with him. A lot of advice I give - but nothing I share with you!"
Get the best of News18 delivered to your inbox - subscribe to News18 Daybreak. Follow News18.com on Twitter, Instagram, Facebook, Telegram, TikTok and on YouTube, and stay in the know with what's happening in the world around you – in real time.
Read full article