Migrant Workers Systematically Exploited for Qatar 2022 WC According to Amnesty Survey
An Amnesty International survey reveals that a major chunk of the migrant workers helping build Qatar's stadiums for the 2022 FIFA World Cup are caught in a cycle of debt and exploitation.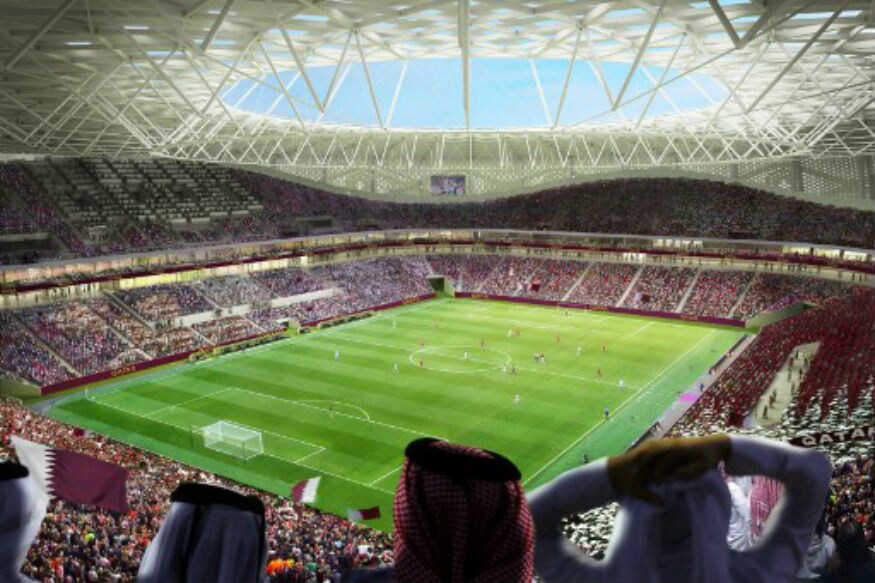 A handout computer generated image made available on August 24, 2017 by Qatar World Cup's Supreme Committee for Delivery and Legacy, responsible for organising the global football tournament, shows the 40,000-seater Al-Thumama Stadium after the committee released the design of the sixth stadium to host matches during the football World Cup in 2022. (Image: AFP)
Workers from various countries have come together in Qatar to help prepare for the 2022 FIFA World Cup – the host nation will also be making their debut in the competition at this edition of the showpiece event. What has caught the eye of Amnesty International is the vicious cycle of debt and exploitation that these workers, part of projects to construct stadiums, are caught in.
FIFA in recent months has faced internal pressure from their own advisory board to act on kafala system that monitors the migrant labourers. Experts have often referred to the system as modern day slavery. According to the Guardian, Amnesty has found two-third of migrant workers have paid excessive or illegal recruitment fees.
The telephonic survey of over 400 Nepali migrant workers revealed that 88% had paid fees for their jobs overseas to agents. The fee was reportedly so high that the majority were forced to borrow more than half the sum from private institutions like village moneylenders which has placed them in high debt.
More than half of the workers surveyed – 53% – said they had received lower salaries than that was promised to them by the recruitment agents.
James Lynch, the deputy director of Amnesty International's Global Issues Programme, said: "Nepali migrant workers are being systematically and mercilessly set up. Forced to take out loans to pay the huge fees recruitment agencies charge them to work abroad, they are left so indebted they have no choice but to stay in jobs which often turn out to be low paid or dangerous.
"The Nepali government's weak enforcement of the law is playing straight into the hands of extortionists and loan sharks," he said. "Migrant workers all too often end up trapped in a soul-destroying situation of working abroad for years simply to pay off huge, often illegal fees they were charged to take the job. Tackling this exploitative industry is a matter of urgency."
| Edited by: Abhimanyu Sen
Read full article