GET Stock

Quotes


News18
»
Formula One
5-min read
Vellore Engineering Students Ready to Test Their Formula Car in Germany
With the dream of seeing their car driven by Formula One champion Lewis Hamilton someday, 40 engineering students from the Vellore Institute of Technology (VIT) in Tamil Nadu have put their head together to design a Formula car.
Image Credit: News18.com.
With the dream of seeing their car driven by Formula One champion Lewis Hamilton someday, 40 engineering students from the Vellore Institute of Technology (VIT) in Tamil Nadu have put their head together to design a Formula car.
Pravega Racing, as the team of these engineers is called, participated in the 'Formula Car India' contest where teams from engineering colleges in India compete to build a Formula Car. The team from VIT tops the ratings in the competition and is all set to take its car in the Formula Car Germany contest.
The team has designed, manufactured, tested and raced a single-seater, open-wheel, open-cockpit formula style race car.
Pravega Racing reached the competition in Germany with a worldwide third rank in the qualifying quiz and are at the top among the five teams from India that will participate in Formula Student Germany.
Formula Student Germany is the biggest engineering competition that takes place every year at the F1 track in Hockenheimring. Automotive giants such as AUDI, BMW, Porsche, Bosch and SKF among others are associated with the event and provide valuable insights into the working of the automotive industry.
News18.com caught up with these innovative minds in an exclusive interview:
Tell us something about Pravega racing.
Pravega Racing is a team of motivated engineers who apply engineering fundamentals into practical applications in the context of building a Formula style race-car. We participate in international competitions organized by SAE (Society of Automotive Engineers) such as Formula Student Germany, which is the biggest engineering showdown in the world. We are currently the top-ranked team from India in the world rankings.
For the benefits of our readers, can you explain what Formula Student precisely means. Is it a race or something else?
Formula Student is not a race, it is an engineering competition. The competition is divided into two segments:
Statics (car not driven): Design Event, Cost and Manufacturing Event and Business Presentation.
Dynamics (car driven): Acceleration, AutoX (read as AutoCross), Skidpad and Endurance.
Formula Student/Formula SAE competitions have a total of 1000 points, of which the majority of points are of dynamic events. It may look like a racing competition and yes we do race our cars but the primary motive of the competition is to focus on better engineering practices so as to be of better service to the Automotive industry in the future.
Being engineering students, you had options to put your mind on many other projects. How did you choose to build a Formula car?
Engineering is all about practical application of knowledge, and building a Formula-style race-car incorporates multiple aspects of engineering and makes the students ready to work in the industry. This project also inculcates management skills in the members that aids in developing their personality.
It must involve huge costs. How do you manage that?
We work under budget constraints as it is a student project; and as we are only partially funded by the University, we have to rope in sponsors from the industry. The entire season budget is around Rs. 35 lakh, which includes building the car, logistics to Germany and other aspects of the competition.
We have some sponsors who provide us with monetary support, but most of our sponsors provide us with product support. We have support from the automotive industry; and major corporations such as BMW, SKF, and Hitachi among others have put their faith in us. We also receive product support from industry leaders such as Motul, Henkel and LiquiMoly. Continental Tyres have been our sponsors for a very long time now. Of course, there are many others without whom our team would not have been successful.
Is this the first Formula car build by the team? How much time does it take to build a student-level Formula car?
We make a new car every season and our current race-car PRV-15 took us five months to build, which includes designing, manufacturing and assembly of the car.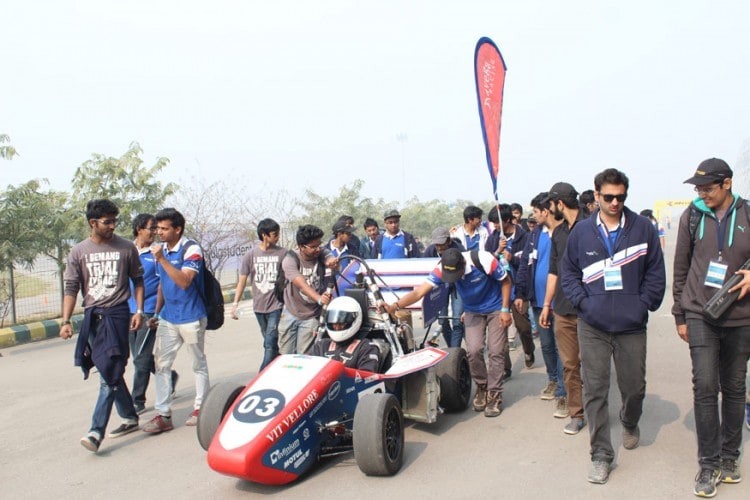 What about testing?
A race-car that is not tested is not reliable in a competition environment, so we emphasize a lot on car testing. We test our car for two months before the competition to make sure it is race-ready and all the parts are integrated perfectly to gain peak performance at the event.
We heard that you guys are sending it to Germany.
Formula Student Germany is the biggest engineering competition. It is a great learning experience for us to interact with other teams and knowledge-sharing is an integral part of Formula Student.
You want your car to be driven by Formula One champion Lewis Hamilton someday. Did you approach Mercedes AMG for this?
Yes, why not! An F1 champ like Hamilton will provide us with invaluable inputs on our car. His expertise, especially in driver feedback, will help us make our car more driver-friendly. We did approach Petronas for sponsorship and technical support almost a year back and they seemed very interested and intrigued. Unfortunately, due to some policy issues at the Malaysian HQ, we could not partner with them.
What will be the next step after competing in Germany?
We have made numerous technical changes in our car and we would like to see how they work out in Germany. We are confident of achieving a great result in Germany. Our aim is to constantly progress and become one of the best teams in the world. Currently the Formula Student world is dominated by teams from Germany and USA, but we aim to reach the top and make India's presence felt.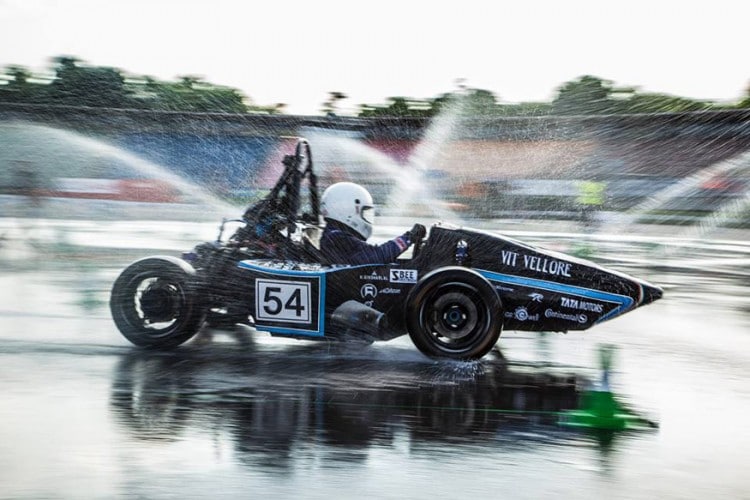 Since your car is now race-ready, have you already started brainstorming on the future development?
We are currently doing research on a number of technical developments in our race-car and we are in the process of testing the feasibility and performance. There are major developments in the aerodynamics and composites section.
We are the first team from India to have employed a fully functional Aerodynamic package. Organisations such as National Aerospace Laboratories (NAL) are also guiding us in the process. Our next car will be faster, lighter and stronger than our current car.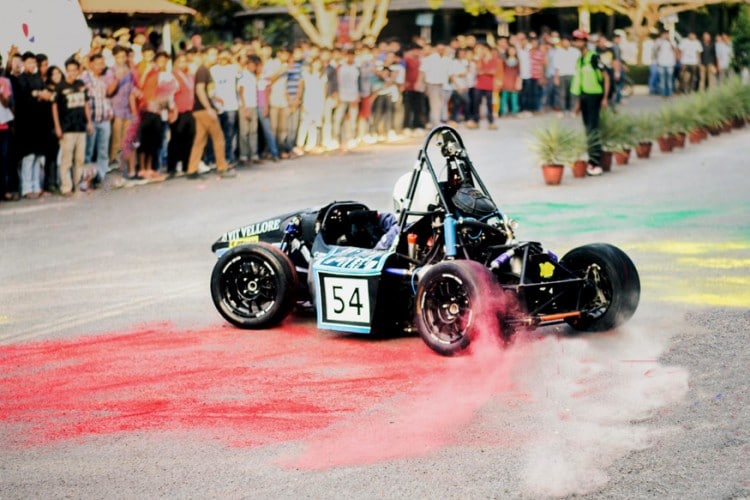 Read full article
Countdown To
Elections Results
To Assembly Elections 2018 Results