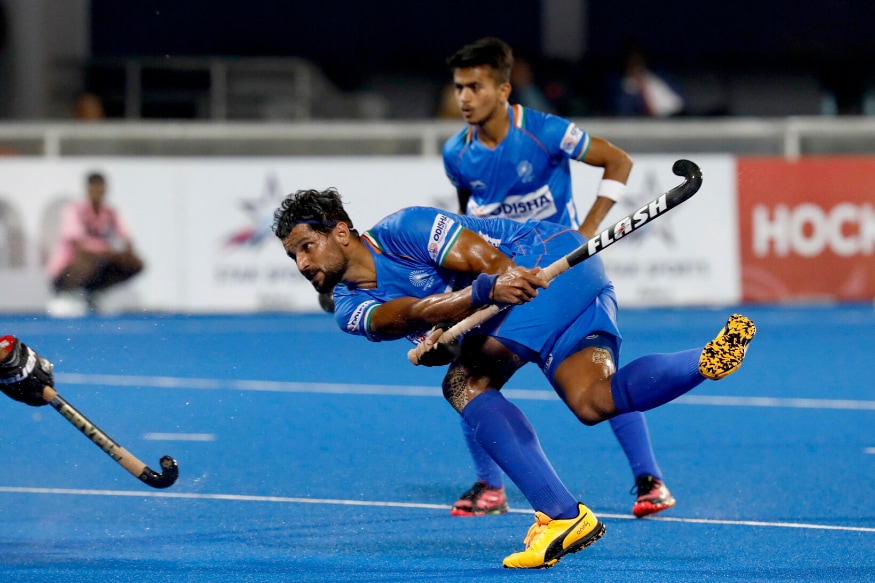 Indian men's hockey team (Photo Credit: @TheHockeyIndia)

After a fruitful start to the FIH Pro League that saw India climb up to fourth in the rankings, India will look to ride on the home momentum against defending champions Australia despite a loss on Friday. So far India have eight points from five matches, resulting from two normal time wins, one shootout win and a loss each to Belgium and Australia.

After the match on Friday, Indian men's hockey team captain Manpreet Singh said he was very happy to have won the FIH Men's Player of the Year 2019 award and the team did show a lot of heart today but they will have to come tomorrow (Saturday) and do better.



COVID-19
Information Centre
24 hrs.

helpline no. -

+91-11-23978046

24 hrs.

toll free no. -
1075
India
Active Cases

3,219

Total Confirmed

3,577

Cured/Discharged

274

Total DEATHS

83
Data Source:
Ministry of Health and Family Welfare, India
Updated: April 05 (06:00 PM)

Hospitals & Testing centres
World
Active Cases

927,713

Total Confirmed

1,253,066

Cured/Discharged

257,199

Total DEATHS

68,154
Data Source:
Johns Hopkins University, U.S. (www.jhu.edu)

Hospitals & Testing centres