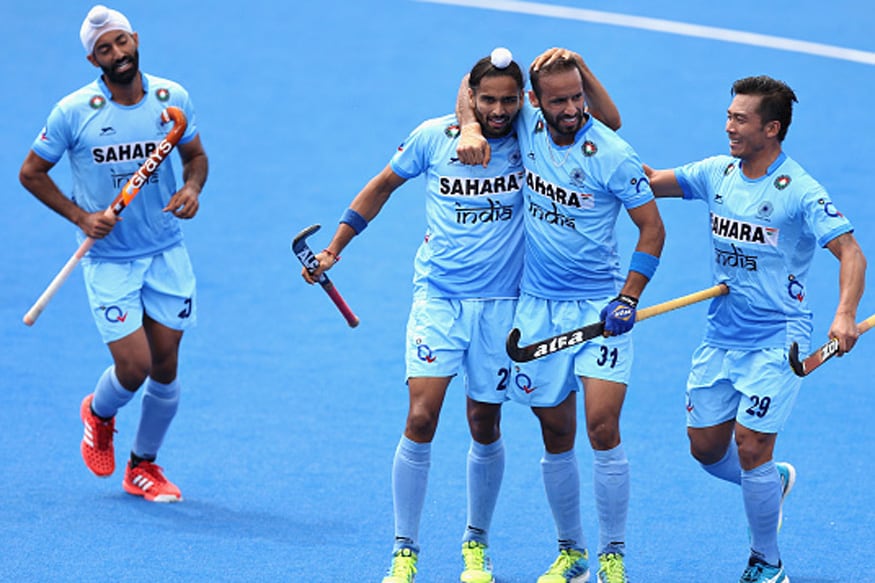 A file photo of the Indian hockey team. (Getty Images)

It will also be an occasion where the love for hockey that many profess during coffee table conversations will be tested.

Call it Pakistan's decapitated sporting structure and India's rapid strides, the gulf between neighbouring nations have widened across sporting disciplines.

Harsh but truth is that against Pakistan, the rivalry is an idea borne out of all the acrimony that has festered on for years now.

The sporting rivalry against Pakistan is an idea that ignites a certain surge of rage and nationalism in Indian public.

Also Read: World's Biggest Match to Decide Champions Trophy Title

Gone are those days when a victory against a Pakistan cricket side comprising Imran Khan, Javed Miandad, Wasim Akramand Salim Malik used to evoke a tremendous sense of satisfaction.

Similarly, beating a Pakistan hockey side that had Shahbaz Ahmed, Tahir Zaman or later Sohail Abbas or Rehan Butt would feel special.

An average Indian fan knew the names of those iconic Pakistani cricketers or hockey players. But today, if Azhar Ali or Hasan Ali walks down the street, one can bet his last shirt that seven out of 10 Indian fans will need a third or fourth glance to recognise.




17 Nov, 2019 |

Afghanistan and West Indies in India

AFG
vs
WI
156/8

20.0 overs

127/7

20.0 overs

Afghanistan beat West Indies by 29 runs

16 Nov, 2019 |

Afghanistan and West Indies in India

AFG
vs
WI
147/7

20.0 overs

106/8

20.0 overs

Afghanistan beat West Indies by 41 runs

14 Nov, 2019 |

Afghanistan and West Indies in India

WI
vs
AFG
164/5

20.0 overs

134/9

20.0 overs

West Indies beat Afghanistan by 30 runs

14 - 16 Nov, 2019 |

Bangladesh in India

BAN
vs
IND
150/10

58.3 overs

493/6

114.0 overs

India beat Bangladesh by an innings and 130 runs

11 Nov, 2019 |

Afghanistan and West Indies in India

AFG
vs
WI
249/7

50.0 overs

253/5

48.4 overs

West Indies beat Afghanistan by 5 wickets