By Suhas Munshi & Debayan Roy

---
No event redefined politics of Independent India like the felling of Babri Masjid. Even 25 years later, it evokes very different reactions from various sections of society. Some celebrate it as 'Shaurya Diwas', while others mark it as a 'Black Day'.
Clearly, for an event of this magnitude, there can't be just one way to recall what happened on and after 6 December 1992.
Just twelve months before the disputed structure was torn down, the 2.77 acres of land around it had been acquired by the Uttar Pradesh government.
The Supreme Court had ordered a status quo on the land, and the first BJP government in UP led by Kalyan Singh had given a solemn assurance in July, 1992 to abide by the apex court's orders.
Sharad Sharma of VHP was part of the mob that had descended on Ayodhya in the winter of 1992. He recalls the chaos that he, as a 13-year-old, saw unfold before his eyes.
By evening, Prime Minister P V Narsimha Rao had dismissed four BJP state governments in UP, Madhya Pradesh, Rajasthan and Himanchal Pradesh.

Right after Sharma had his colleagues brought the centuries old mosque down, mobs – thousands of kilometers away from Ayodhya and Faizabad – responded with mass-scale riots in several cities. Mumbai was among the worst sufferers where thousands of people died in riots.
One Burhan Parkar, a Mumbai resident that News18 spoke to, talked about how he saw bodies of two boys of his family being brought to their house in a handcart.
But more significant perhaps is the story of Tahir Wagle, whose son, at the peak of communal violence, was beaten and shot dead in front on his family, not by raging mobs but by local police. His father, tired out during the last 25 years of fighting for justice, now wants to give up.
There may never be one exhaustive narrative of the event that affected countless lives, but these two contrasting accounts will perhaps help convey the tragedy that unfolded 25 years ago and in a small measure continues to linger on.
​TAHIR WAGLE
"My case number is 527. It's going on in the Supreme Court. I am ready to authorize anyone on my behalf. Please withdraw the case. I am tired of running for justice. It has been 25 years," Tahir Wagle says.
He has been running from pillar to post to seek justice for Shahnawaz Wagle, his son who was 17 when he was shot dead by Byculla police on January 10, 1993 in violence following Babri Masjid demolition.
The demolition of the disputed Babri Masjid in Ayodhya, 1,570 km away from Mumbai, rocked the city of dreams. The protests and riots later led to the 1993 Bombay bomb blasts. The vicious circle of disturbance had all the elements of protests, riots, communal and retaliatory violence as the state machinery and law and order failed.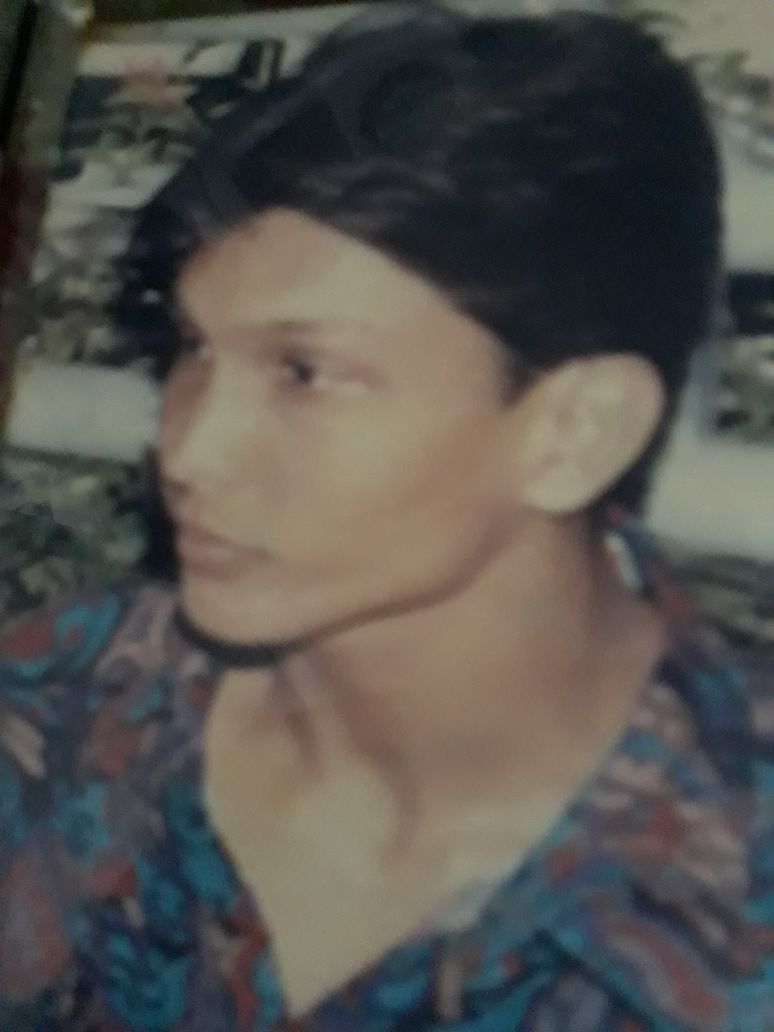 Shahnawaz Wagle who was 17 when he was shot dead by Byculla police on January 10, 1993 in violence following Babri Masjid demolition.
"I have been running around courts, government offices and police stations all these years. Last year, I had an injury which left me unable to lead a normal life," said Wagle.
He still distinctly remembers the day when his son was dragged down several flights of stairs before the police shot him and dumped his bullet riddled body in a vehicle. He was shot on January 10 and he died the next day.
"The police had declared a curfew in our area and around 10 am on January 10 the police came to our house in the garb of conducting an operation. I was in Ratnagiri then. My wife quickly bolted the main door. But the police broke open the door. They did not show any mercy and started thrashing everyone in the house. Soon they got hold of my son Shahnawaz," said Wagle.
Shahnawaz was then studying science in college and was preparing to become a deck cadet in the navy. Wagle's wife, Akhtari said, "The police told my son we will show you what it is like to study science."
He was dragged downstairs and shot at from point blank range. Shahnawaz's sister saw her brother's death unfold before her eyes; "they shot my brother," she remembers crying out. "While he was dragged down, they kept hitting him and he kept on bleeding," she adds.
We were targeted because we were Muslims and here it was not a tussle between Hindus and Muslims but the police and Muslims.

Tahir Wagle
"Even the route to take him to JJ hospital was a longer one which led to further blood loss after being shot. I was told that he kept calling for me and my wife. When I returned from Ratnagiri, I was informed that Shahnawaz was shot and kept in the ice room at JJ hospital," said Wagle.
The Srikrishna committee report headed by former Supreme Court Judge, Justice BS Srikrishna had also called Shahnawaz's murder a "cold-blooded one."
"We were targeted because we were Muslims and here it was not a tussle between Hindus and Muslims but the police and Muslims. The police were flashing their collar and kept saying Jai Maharashtra as our lives ended," remembers Wagle.
SHARAD SHARMA
Sharad Sharma was 13 years old when, as one of the youngest members of Bajrang Dal, he witnessed the mayhem of 6 December 1992 in Ayodhya.
"There was chaos all over. People were being brought in ambulances. Everyone was hurt and everyone was crying in grief, in pain or in both," Sharma says.
He is now, at 45 years of age, Vishwa Hindu Parishad's spokesperson in Ayodhya. The scenes that he witnessed on that fateful day in Ayodhya as a young boy who had travelled with his friends and other members of the Bajrang Dal have in many ways shaped his view of life. He admits December to be a life changing event, one that made him dedicate his whole life to Ayodhya and to seeing Ram Mandir built one day.
"We were also arrested by police that day as we were trying to approach Babri Masjid, but they later released us at some distance. When we reached the site again, we saw dead bodies. My friends and I spent the next few days helping with medicines and with food," Sharma said.
Babri Masjid's demolition, carried out by Sharma's colleagues, led to riots across the country. How does he feel about it? Well, one emotion that he doesn't feel is that of remorse.
"Yes the movement became aggressive, naturally. The whole of India came out on roads to protest against an absurdity — we own the land, we had a temple and still we are made to beg for it."
Thousands of members, just like Sharma, from various extremist outfits arrived from various parts of the country and on 6 December 1992, demolished the Babri mosque. This charge was led by VHP, whose spokesperson Sharma now is. Interestingly, VHP chose a Dalit boy—Kameshwar Chaupal—to lay the foundation stone of the proposed Ram Mandir in Ayodhya on November 9, 1989. This was done clearly to send out a political message.
We haven't lost any time. At least everyone knows now that Ram Lalla isn't going anywhere from Ayodhya.

Sharad Sharma
"Lord Ram bridged many social divides and embraced many communities. For Ram everyone was the same. Choosing a Dalit to lay the foundation of Ram Mandir obviously would send a signal to the entire country. Those who are ready to pick up refuse for the sake of religion instead of forsaking it are the greatest devotees of this religion, so why not honour them by inviting one of them to lay the foundation stone?" Sharma asks rhetorically.
A quarter of a century has passed since Babri Masjid was violently brought down. Several riots and thousands of lives later, do his colleagues feel themselves to be closer to achieving their collective dream — building Ram Mandir in Ayodhya?
"Our dream to achieve freedom, from the British, took more than a 100 years to realise. We haven't lost any time. At least everyone knows now that Ram Lalla isn't going anywhere from Ayodhya. The circumstances are now conducive," Sharma says.
And what about the youth today? Are they as concerned about Ram Mandir as his generation was? "Today's youth is more concerned about Ram Mandir than even we were. Look how sensitive he has become to the question of cow. Look how agitated he gets when he sees cows under threat," Sharma says.