Where Women Are Made to Drink Water Out of Shoes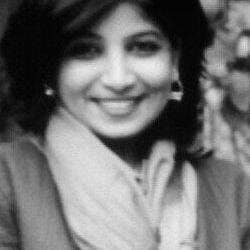 Swati Vashishtha | CNN-NEWS18
swativashishtha
Published: August 18, 2016
AWAY FROM the trending Independence Day hashtags and tricolour timelines, in a remote hamlet of southern Rajasthan's Bhilwara, exists a world caught in the pre-Independence time warp.
Every week hundreds of women from nearby villages are brought to Bankaya Mata temple in Bhilwara and subjected to practices that are degrading just as much as dangerous in the name of healing.

Perhaps our sensibilities accommodate more concern for animals than for women.
— Sudhir Kasliwal, photographer
Regressive traditions continue to subjugate rationality as they suffocate women in the prisons of patriarchy and superstition. As part of exorcism, the bhopas (quasi priests and healers) at the Bankaya Mata temple here put women through multiple rituals which would qualify as atrocities outside.
Photograph: Sudhir Kasliwal
Women being made to carry shoes on their heads, in their mouths and even being made to drink water from them is a common sight here. Depending on the prescription by the bhopas, women are made to drag themselves down over 200 steps in the temple, to rid themselves of the 'possessed' of evil spirits.