Mountain Echoes 2016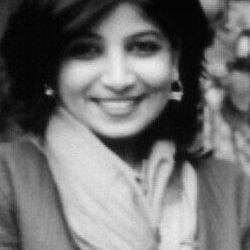 Swati Vashishtha | CNN-NEWS18
swativashishtha
Published: September 14, 2016
WHEN YOU'RE getting on a flight to Paro in Bhutan, the first thing anyone who has been there will tell you is to procure a window seat to the left. For at least an hour out of the two it takes to get there from New Delhi, you can feast your senses on the breathtaking montage of cloud formations over the highest Himalayan ranges.
Mount Everest (Photo: Swati Vashishtha)
The mountain ranges you fly along, including Mount Everest and Kanchenjunga tender the most beautiful aerial photo-ops.
The drive from Paro to Thimphu along the sparkling waters of river Paro Chhu, is an enchanting endnote to this picturesque mid-air chapter.