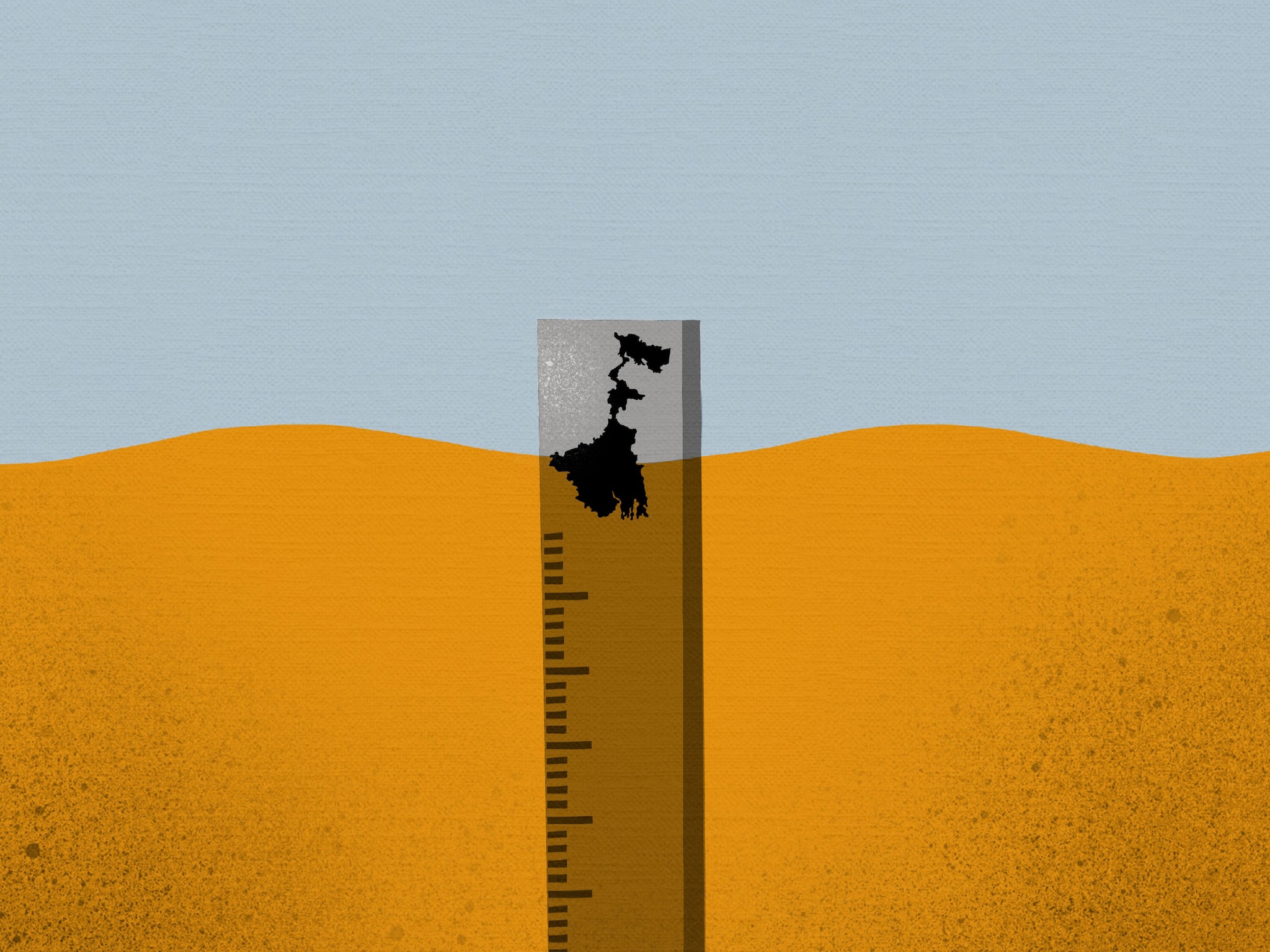 Ma, Mati, Modi
Bengal shaped Hindutva. Today, Hindutva is shaping Bengal
News18 Immersive
Ma, Mati, Modi
Bengal shaped Hindutva. Today, Hindutva is shaping Bengal
The jury is still out on if BJP will make a dent in the once-Marxist bastion. But the violent political battle has polarized the twice-partitioned state along communal lines like never before
BY Aniruddha Ghosal
A little over three years ago, a student uploaded an 'objectionable' post on Facebook against Prophet Muhammad at Illambazar in Birbhum. Soon, an angry mob ransacked a police station and a 30-year-old man died after being shot in the head by a 'stray bullet'. The BJP state president called for the beheading of 'anti-nationals' and demanded 'self-respect' for Hindus.
With Assembly polls around the corner, the Trinamool Congress (TMC) attacked the BJP for fostering hate. No stranger to political violence, the incident was an anomaly in the district that hadn't had a reported case of communal violence for decades. A sign of things to come, this was the first in a string of communal incidents that would punctuate Bengal's politics in the coming years. It predicted the extent to which the BJP's call for "self-respect" for Hindus, fuelled, at least partly, by Mamata Banerjee's alleged Muslim appeasement would resonate in the coming years.
At Bhagabatipur at Illambazar, less than a half an hour's drive from the Vishwa Bharati University that Rabindranath Tagore had envisioned as a place of learning unfettered by religion or nationalism, the anger at the death of Rezaul Islam continues to rankle. His widow, Farida Bibi, had moved away from the village with her kids. What remained, Abul Kalam (64) said, was a "sense of impending doom". The former panchayat board member explained, "At the time, there was no way for us to gauge the extent to which this kind of hatred between Hindus and Muslims would spread. I don't know what will happen to this state."
The Lok Sabha seat is one that the BJP has had on its radar since it finished third there in 2014, with a net vote gain of nearly 14 per cent. The seat, with its 37 per cent Muslim population (varying from 15 to 99 per cent in each of its 13 blocks) is a perfect template of how the BJP's relentless campaign of Hindutva has allowed them to gain traction and acceptability in a state where it couldn't muster 2 per cent of total votes two decades ago.
With the BJP gaining ground, the TMC victory in last year's bloody rural polls saw them win 87 per cent of gram panchayat seats uncontested amid allegation of intimidation and murder. Polling on Monday in Birbhum left at least nine injured in clashes between the two parties.
The CPI(M) often cites the three decades of Left Front rule as evidence that Hindutva is antithetical to Bengal, that under its rule, ideology had trumped identity. But the fact remains that Bengal, unlike the rest of India, was partitioned twice and between 1905 and 1947, relations between Hindus and Muslims had deteriorated, eventually manifesting in the Great Calcutta killings and Noakhali-Tipperia riots in 1946. The state — with a Muslim population of 27 per cent — saw both conflict and cohabitation between the two communities. Today, the Left is a shadow of its former self and the politics of identity dominates discourse.
As the state goes to polls, political conversations — from Contai to Cooch Behar, from Darjeeling to Diamond Harbour — are eventually whittled down to the binary of Mamata versus Modi, Hindu versus Muslim.
HOW BENGAL SHAPED HINDUTVA
"How can the BJP claim that theirs is a party that belongs to Hindus? The BJP doesn't have any respect for the Hindu religion," thundered Mamata Banerjee at Pandua in Hooghly last month, while listing the development works her government has done for religious sites, in particular for Tarakeswar.
An hour's drive from the hallowed fields of Singur where Banerjee scripted her 2011 victory, the 450-year-old temple at Tarakeswar has come to represent the challenge that Banerjee faces today.