The Last of the Legends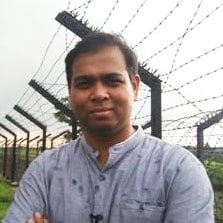 Subhajit Sengupta | CNN-NEWS18
SubhajitSG
Published: June 10, 2016
THIS KONYAK warrior is wearing his valour on his body. The nine brass heads define the number of heads he had hunted down and the tattoo on his body is a rare art, reserved for the bravest of the brave.
Konyaks are known to be one of the most traditional of Naga tribes. They were the last of the tribes to convert to Christianity, this only after the Church allowed them to continue with some of their traditional practices. The practices included not burying the heads which were hunted and stored by the tribe.
Amongst the tribes in the Naga Hills, 'head' was highly revered. It was believed that the head is where the soul resides. It is the focal point of a man's energy, spirit and life. Thus when the brave warriors brought back the heads of the enemies, it meant they were bringing prosperity and fertility to their tribe. Thus began the cult of headhunting, which dominated much of the narrative of the Naga tribes, till it was banned in the 1940s. Though some records seem to suggest, a few instances of headhunting was seen as late as the late 1960s or even after that.
The headhunters were decorated leaders of the tribe. They had special tattoos, often done by the queen herself, covering the entire upper body and the face. These tattoos were seen as medals of their valour, symbol of manhood. Old timers recount how men without tattoos often went without brides.
Tattoos were not just reserved for the headhunters. Each had a different meaning, signifier of the tribe. Each tribe had its own distinguishing mark. These helped them to identify their own, especially when confronted with a headless body.
There were tattoos for women too, some signified marriage, some child birth, rites of passages in the present life and into the next one too.
In areas around Chandel (Naga dominated hill area in Manipur which shares its border with Myanmar), some tattoos of medicinal significance were also found.
Impact of Christianity and Modern Life
Then came Christianity and the modern way of life. Old traditions were frowned upon and soon almost forgotten. As the tribes began imbibing modern ways of life, education and a stable life, these traditional tattoos and symbols have lost their proud presence in the society. No more are the youth adorned with the mark of their tribe, nor did the village belle, check out the tattoos before the biceps. The art form was almost on the verge of extinction.
Since the last evidence of headhunting was found in the late 1960s and early 1970s most of the headhunters in the tribes are octogenarians. The body art which they proudly display are often lost with them. This man embodies the last of those brilliant necklace tattoos. (See image below)