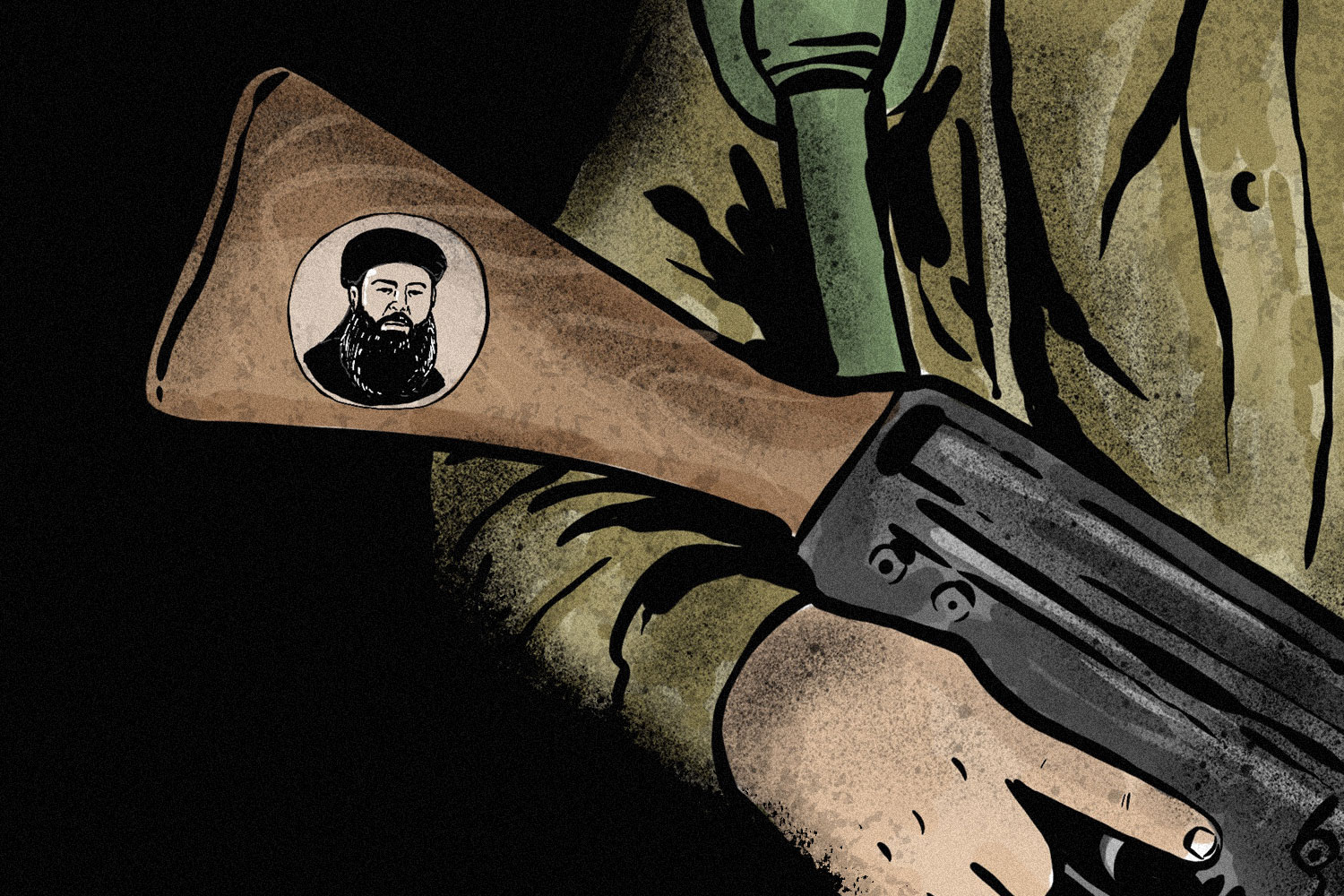 News18 Immersive
Baghdadi is Dead, But ISIS's 'Holy War' in God's Own Country is Far From Over
The Islamic State chief's death won't end the ambitions of the group that has found a fertile breeding ground in the southern Indian state where it may have found it easier to influence youth from the Muslim community.
By Aishwarya Kumar
The most powerful man at the helm of the Islamic State of Iraq and the Levant (ISIL, or ISIS) is dead. Last week, Abu Bakr al-Baghdadi died during a night-time raid by US special forces in Barisha, a village in Syria's northwestern province of Idlib. It was under the leadership of al-Baghdadi that ISIS became one of the most brutal armed groups in modern history and, at its peak, its self-declared caliphate covered territory across Iraq and Syria roughly equivalent to the size of the United Kingdom.
About 4,000 kilometres away from where Baghdadi died, the southern Indian state Kerala – known as God's Own Country – is famous for a long list of things: the lush greenery, the food, the backwaters and, not to forget, the status of being the most literate state in India. It has also been in the spotlight since 2017 for the increasing number of youth who have been suspected to have joined ISIS.
In April this year, on Easter Sunday, as thousands prayed at churches and many others flocked to hotels to celebrate, a series of blasts ripped through Colombo, the capital city of Sri Lanka and its neighbouring areas. Two hundred and fifty people died, and scores were left injured. Two days later, Islamic State claimed responsibility for the attack. As the Sri Lankan government huddled to maintain calm, the bombings being an unexpected aberration in its otherwise decade-long peaceful environment after the LTTE era, ripples of the Easter blast were felt more than 1,500 kilometers away.
A little over a week after the Sri Lankan tragedy, India's National Investigation Agency (NIA) arrested a resident of Palakkad in Kerala for being in touch with members of an ISIS-inspired group from Kasargod. During his interrogation, Riyas Aboobacker confessed that he had been following speeches by Zahran Hashim, the man behind the Sri Lanka attacks, for over a year.
Despite the celebrations, Baghdadi's death may not have been more than just of symbolic importance. A leaderless ISIS may not mean much – with its global 'virtual network', it doesn't mean anywhere close to the end of the group or its ambitions.
The coastal city of Kannur, once an ancient trading port, is infamous for being the hotbed of political killings in Kerala. Over the last few years, however, it has gained its place in yet another aspect— for being an alleged breeding ground for ISIS.
A few months ago, a young man from north Kerala's Malappuram district who is suspected to have gone to Afghanistan and joined Islamic State was reported to have been killed in a recent US drone attack. Police officials identified the man as Muhammed Muhasin, a native of Edappal town. An engineering student, he had been missing since October 2017. Muhasin's family got a message on WhatsApp informing them about his death. "The message in Malayalam said, 'your brother has been seeking martyrdom and Allah has fulfilled his wish. He has become a shaheed 10 days back','' according to an officer.
Four years ago, 42-year-old Fatima left her home in Kannur along with her three children – two sons and a daughter – to visit her husband who was running a business in Dubai. That was the last time the family saw her. The next news they received was that Fatima was suspected to have left Dubai for Afghanistan to join ISIS. For close to three years after she left, chatter around the incident was negligible. Every time Fatima was mentioned, one of her sisters, 32-year-old Nafzila, would simply ask, "Why would she (Fatima) go?" No one had an answer.
"She used to keep watching videos on her phone, that's all"
Last year, Nafzila left. Like Sameer, her husband, Anwar, was a businessman in Dubai, who would often visit his wife and three children in Kerala. During those visits, the family would take short vacations. In winter last year, when Nafzila said that she was going on a holiday to Ooty with her husband and children, the family suspected nothing. However, when they didn't hear from them for over a week, they sensed something was wrong. Fearing a repeat of what happened with Fatima, the family claim they themselves informed the authorities. Their worst nightmare came true when police informed them that Nafzila had followed her sister's path.
"Nafzila would send us WhatsApp voice messages and tell us everything was fine," says one of her sisters when this journalist met her at their home in Kannur. "She used to keep watching videos on her phone. That's all," her sister says, adding that there was nothing suspicious about her behaviour. She doesn't believe that either of her sisters left on their own will. "It has to be their husbands. Both my sisters were brainwashed," she says.
The family doesn't know whether Fatima and Nafzila are live. They have heard multiple conflicting reports over the years. However, their mother has just one wish. "I hope Nafzila had a healthy baby," she says in a faint voice. Nafzila was pregnant with her fourth child when she left last year and was due to deliver in April.
About an hour's drive from Kannur is Kasargod district. Here, two quaint villages – Padanna and Thrikkaripur – are home to over a dozen people who have reportedly joined ISIS. In Padne, 11 people are reported to have left in 2016 to join the terror group. Of these, eight belonged to one family. Over the years, the family at their house, named Hamza Sagar, have accepted that their two sons Ijaz Abdul Rahman and Shiyaz Abdul Rahman will not return. Their mother adds the name of her nephew too, Ashfaq.
Ijaz was a doctor and Shiyaz was employed at Peace International School, run by controversial preacher Zakir Naik. Rashida, Ijaz and Shiyaz's sister still remembers how her brothers had started asking her to cover herself and not wear jewellery. "They even refused to use the car that we had, saying it was bought after taking a loan," she recalls. They started advocating ending transactions with banks too. In 2015, Rashid Abdulla, the head of the ISIS module in Kerala, started visiting their house.