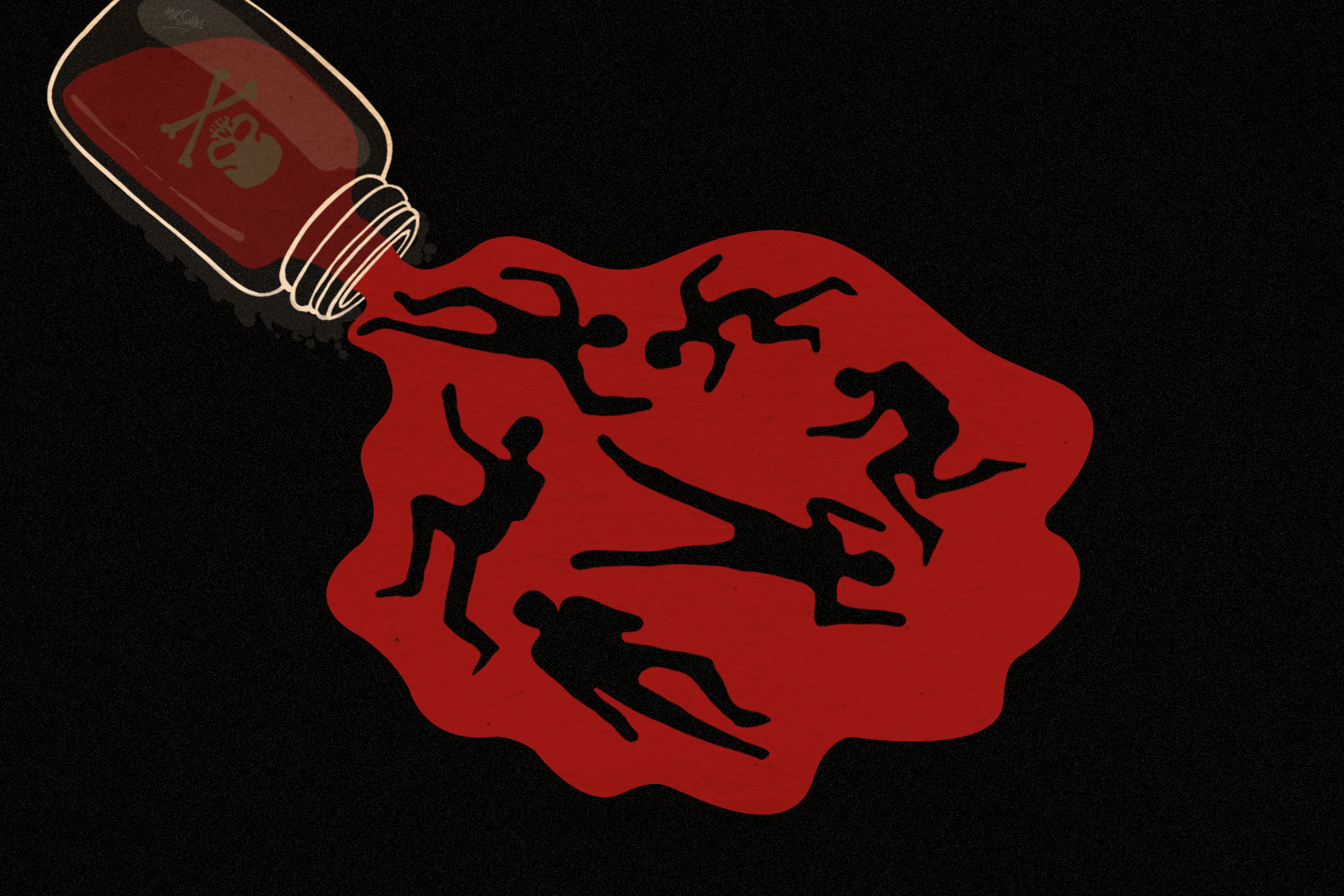 The Kerala Cyanide Killings
News18 Immersive
The Kerala Cyanide Killings
The first murder happened in 2002, the latest was three years ago. After probing the case silently for months, Kerala Police claims it has cracked the Koodathayi serial deaths. But in the absence of any eyewitnesses cops have a tough job of moving beyond circumstantial evidence.
BY Revathi Rajeevan
Koodathai/Kodanchery: When the dead are buried without embalming, after about five to six months pretty much all you would find is bones. So, when the Kerala police exhumed six bodies this month, 17 years after the first of them, Annamma Thomas, had died, they knew they were up against one of their most challenging cases yet. Even now, they are not entirely sure of being able to get forensic evidence that will prove their case beyond all reasonable doubt. But try they must.
The goal is to find poison in the remains of bodies; in particular, cyanide. The greater goal: to bring to book Jolly Joseph, a 47-year-old mother of two, who is now a suspect of killing six members of her family.
"That Friday night (the night the bodies were exhumed), she told me 'pattipoyi Bava' (it just happened)," recalls Mohammed Bava, who has been neighbours with Jolly for decades.
Bava was among the first to get suspicious of Jolly over the years when he witnessed so many dying similar deaths.
The deaths spanned 14 years, the gaps between them getting shorter as Jolly was allegedly getting bolder that she could get away with … well, murder... as one after another was signed away without a post-mortem. Only in her husband Roy Thomas's death in 2011 was a post-mortem done - it did indicate signs of cyanide but wasn't investigated further.
Tombstone number 148 at St Mary's Forane church in Kodenchery, Kozhikode bears the name of the littlest of the lot. It reads: Alphine, born 03.09.2012 died 03.05.2014.
"We had to be very sure. A woman was involved here. A woman in the family who gave everyone the impression that she was a hundred per cent clean character"
Nobody found anything suspicious in little Alphine's death. After all, what could possibly be a motive for killing a little child? Everyone believed the toddler died after she choked on food in May 2014; until October 4, 2019 when her body was exhumed as another among the spate of suspect killings – it was easy enough to extricate. Her body was just a tiny bunch of bones tied in a cloth and placed next to her mother Sili's body. when Sili died in 2016, she was buried in the same place with her baby.
These were the last two of the victims in this gruesome story of serial murders that has gripped Kerala today. Since they are the most recent of the deaths, there is greater hope that identification of the remains and possibility of finding cyanide is easier. When Sili died and had to be buried in the same place, the grave diggers had simply put together Alphine's bones and tied them up in a bundle in a piece of cloth, to make place for Sili's body.