The Meeting Point Of Jains From Across The World, Every 12 Years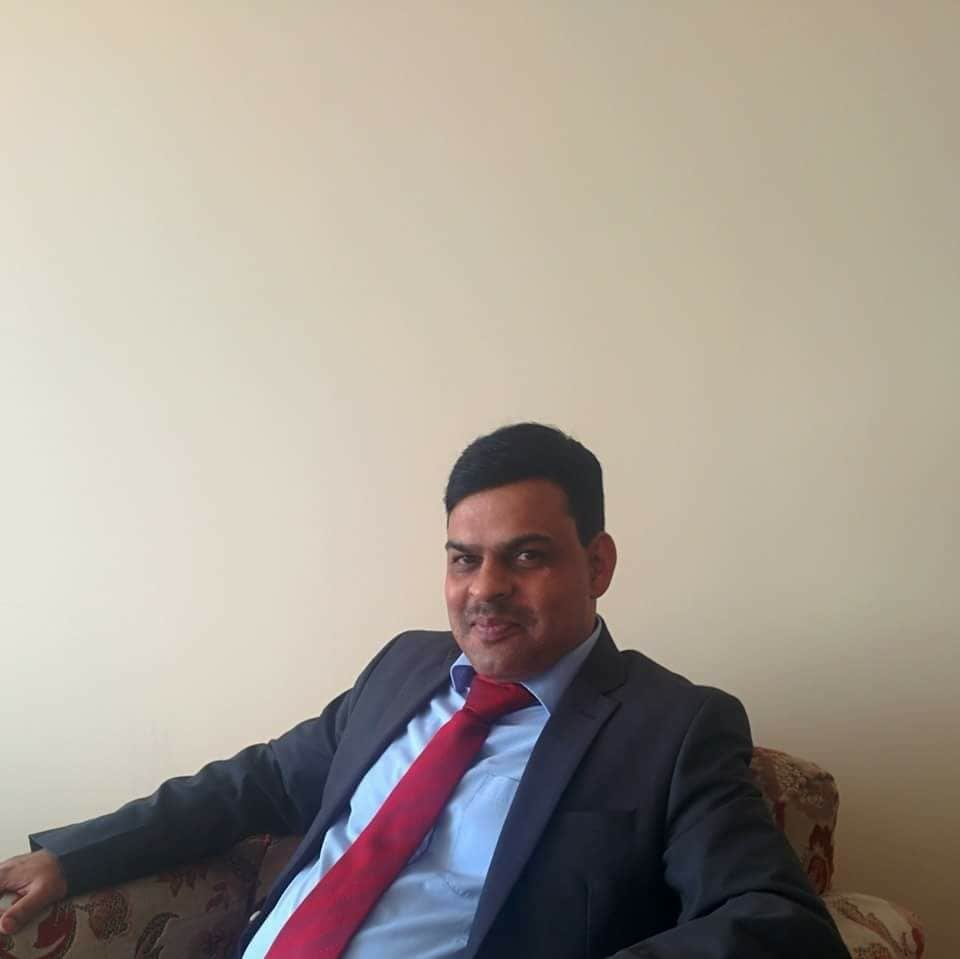 D P Satish | News18.com
dp_satish
Published: February 9, 2018
SHRAVANABELAGOLA (KARNATAKA) – Khemchand Khariwal is 65 years old. Age has slowed him down physically. But the businessman from Jaipur in Rajasthan is still enthusiastic like a young man. After covering more than 2500 kilometer barefoot for over 6 months, he has reached the holiest place for Jains—Shravanabelagola-- a month in advance, to be a part of the "Mahamasthakabhishekha".
About 144 kms away from Bangalore, Shravanabelagola is a town located near Channarayapatna of Hassan district in Karnataka.
This is going to be Khariwal's fifth "Mahamasthakabhisheka".
The first time he visited the holy gathering was back in 1967, when he was a teenager. He had gone there with his father. Khariwal feels that perhaps this is going to be his last visit. "When the next "Mahamastakabhisheka"takes place, I will be 77. I may not be alive then," he said.
Khariwal has made a decision. He wants to renounce most of the worldly pleasures and embrace "thayaga"—in other words, a sacrifice of all material things. He said that both his father and grandfather did the same after visiting Shravanabelagola. "I want to leave the world the way I came into this" he said. The detached tone in his voice was unmissable.
Security personnel along with their sniffer dogs inspect the area around the 57-foot-high monolithic Gomateshwara statue on Vindyagiri in Shravanabelagola, around 160 km west of Bengaluru on Wednesday. Thousands of Jain devotees will attend the Mahamastakabhisheka (head anointing ceremony) on February 17. PTI Photo by Shailendra Bhojak
About 2300 years ago, like Khemchand, another north Indian had made an arduous journey to this place to renounce all worldly pleasures. He was not an ordinary man. He was the emperor of most of what is today known as India. Chandragupta Maurya, the founder of the Maurya dynasty walked all the way from his capital Pataliputra (today's Patna in Bihar) and reached Shravanabelagola after a year. As the legend goes, Chandragupta Maurya starved himself to death at a Jain monastery atop a forested hill. That hill was later named Chandragiri in his honour.
For thousands of years, this small village in Hassan district of Karnataka has attracted millions of Jains and others from all over the world. Thirteen centuries after Chandragupta Maurya died, a magnificent, tall, monolithic statue of Lord Bahubali – locally known as Gommateshwara was installed on a hill called Vindhyagiri facing Chandragiri in 981 AD. This statue is 58.8 feet tall and the only such carving in the world. In the 10th century, this part of today's Karnataka was under the rule of Ganga dynasty (known as Western Gangas) who ruled from their capital Talakadu near Mysore, situated on the banks of river Cauvery.
Chavundaraya, a minister in the Ganga dynasty who also worked as the general, was responsible for the statue of Bahubali-- sculpted in a single stone atop a hill over 4000 feet above sea level. According to Jain history, a monk called Arishtanemi sculpted this gigantic, awe inspiring statue. Sadly, nothing much is known about this great sculptor-- who is an example of artistic excellence of Karnataka over a thousand years ago.
How The Bahubali Statue Was Built
Bahubali is the son of Vrushabhadeva or Vrushabhanatha, the king of Ayodhya. He is also the first Thirthankara of Jainism. As the legend goes, the king of Ayodhya renounced his kingdom and went to the forest after equally distributing the state among his 100 children. However, his eldest son Bharatha, who was over ambitious, wanted to be the sole emperor. All of Bharatha's brothers surrendered before him except Bahubali.
Bahubali and Bharatha were persuaded by the elders to go for a duel instead of a war to avoid the bloodbath. And so, a duel took place between the two sons of Vrushabhadeva. Bahubali easily defeated Bharatha but he didn't want to kill him.
This was the turning point for Bahubali. It made him realise the futility of worldly things-- he renounced everything, went to a forest, stood there naked and, meditated for years to attain moksha. Even though he is not a Thirthankara, Bahubali is revered by the Jains.
Artists blow trumpets during the inauguration of Mahamastakabhisheka Mahotsav 2018 at Shravalabelagola, 150 kms from Hassan on Wednesday. PTI Photo by Shailendra Bhojak
One day, a north Indian Jain monk came to the court of Rachamalla, the Ganga king, and narrated the story of Bahubali, leaving everyone impressed. Later, when Chavundaraya, the king's general and commander-in-chief was going on a pilgrimage with his mother, he had a dream. Chavundaraya saw himself shoot an arrow from the summit of Chandragiri to the adjacent hill, as directed by Kushmandini Yakshi and the figure of Gommateshwara flashed from the spot the arrow hit. He then installed the statue of Bahubali.
Mahamasthakabhisheka—Once In 12 Years
The Mahamasthakabhisheka or head anointment ceremony (in Kannada mastaka is head) of Lord Bahubali or Gommateshwara takes place once in twelve years. The first ceremony took place in 981 AD.
The current one which begins on February 17th is the 88th Mahamastakabhisheka. Kalashas (holy vessels) are filled with milk, honey, herbs, saffron, turmeric, sandalwood powder, coconut water and other expensive things and taken to the top of the statue using temporary scaffolds. Then, it is poured over the head of the statue. On the first day of the ceremony, 108 such Kalashas will be used. From the second day onwards, 1008 such Kalashaswill be used to bathe the majestic statue of Bahubali.
Kalashas (holy vessels) are filled with milk, honey, herbs, saffron, turmeric, sandalwood powder, coconut water and other expensive things and taken to the top of the statue using temporary scaffolds. Then, it is poured over the head of the statue.
A Mutt administrator at Shravanabelagola told News18 on condition of anonymity that demonetization and GST seem to have hit the Kalasha auction hard this time. He said, "Earlier there used to be a mad scramble among the wealthy Jains to buy the Kalashas. They used to outbid each other. This time we are witnessing a lack of interest. They say business has been affected by the demonetization and GST. We are really struggling to mobilize the money. The money collected is used for charitable activities like running a free hospital, school, and free food homes."
However, despite the administrator's fear that the Kalasha won't fetch them much, the first Kalasha has already been bought by a north Indian businessman for a whopping Rs.12 crore. The same person bought the first holy vessel even in 2006.
The event will go on for 9 days, concluding on February 26th.
This year, President Ramnath Kovind inaugurated the event on 7th of Febraury. In 2006, the then President Dr. APJ Abdul Kalam had inaugurated it. Shravanabelagola has attracted all the Presidents and Prime Ministers after Independence. The first Prime Minister Jawahar Lal Nehru had visited it along with his daughter Indira Gandhi in 1951. He had said "I feel humbled. I am speechless".
As the Prime Minister, Indira Gandhi had participated in the Mahamastakabhisheka in 1967 and 1981. She had used a helicopter to throw petals on the statue. The 1981 was the 1000th year of both Mahamastakabhishekha and installing of the statue of Gommateshwara. From Ganga Kings to Mysore Wodeyars – the once in twelve years "Mahamastakabhisheka" has been an unbroken tradition. It was held with all religious fervor even during the regime of Hyder Ali and his son Tipu Sultan.
Prime Minister, Indira Gandhi had participated in the Mahamastakabhisheka in 1967 and 1981.
All the religious ceremonies at Jain Mutt in Shravanabelagola are performed by the Jain monks and priests under the supervision of Charukeerthi Bhattaraka Swamy, the head monk. The Karnataka government has been spending hundreds of crores for the event. And, this time, the state government has allocated Rs.175 crores and has spent Rs.75 crore for temporary townships to house the Jain monks and millions of pilgrims. Over 12 townships have already come up just below the hills. A German company has built a scaffolding for the statue using ring and lock system. It can accommodate 5000 people at a time and it is fitted with three elevators. The Archeological Survey of India (ASI) which protects the monuments has laid out strict rules for the event.
One has to climb 640 steps to reach the feet of Bahubali statue. Since the ASI has banned ropeway or trolleys, the administration has commissioned over 100 "dollies" to carry the aged pilgrims to the top of the hill.
The former Prime Minister H D Deve Gowda who happens to be the local MP has taken a keen interest in making the event a huge success. His village is less than 30 minutes' drive from Shravanabelagola. He is upset that the Centre has not given any financial assistance to the event. Speaking to News18 Gowda said, "I personally met Prime Minister Narendra Modi and requested for the financial assistance. But no money has so far been released from the Central government."
After his decade long efforts, Shravanabelagola has finally got a railway line. Bengaluru – Hassan railway line now passes through this holy place. Over 40 lakh people from all over the world are expected to witness the event this time. And majority of them are Jains from North Indian states and abroad.
Indira Gandhi had participated in the Mahamastakabhisheka in 1967 and 1981. She had used a helicopter to throw petals on the statue.
Over 1000 Jain munis or monks (who wear no clothes) have already arrived in Shravanabelagola to be a part of the event. Some of them have walked barefoot for years to reach the holy place. They are housed in an exclusive township out of bound for others. Hundreds of women monks known as Mathajis have also reached Shravanabelagola.
During Mahamstakabhisheka, hundreds of Jains renounce worldly life to become monks. Many of them are from extremely wealthy business families whose assets are worth over hundreds of crores.
Shravanabelagola
According historical documents, Shravanabelagola is one of the oldest places that has been continuously inhabited. It has been in existence for over 2500 years. And has been a centre not just for Jainism, but also for art and culture. Both Chandragiri and Vindhyagiri hills together have over 650 inscriptions which are 1500-2500 years old.
Shravanabelagola is well connected by road and rail. It is about 150 KM from Bengaluru and a beautiful Bengaluru – Mangaluru national highway passes close to this place. There are also trains from Bengaluru.
It is about 200 KM from Kempe Gowda International Airport in Bengaluru. The Karnataka government has made elaborate transport arrangements for both pilgrims and tourists from across the state and even outside.