The Fading Temple Art of Nathdwara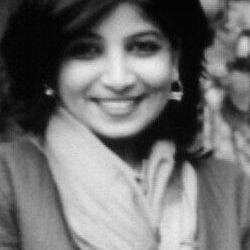 Swati Vashishtha | CNN-NEWS18
swativashishtha
Published: June 17, 2016
AT HALF past five in the temple town of Nathdwara, cows amble down the streets in the morning breeze and park themselves at doorsteps as they await their morning meal. The sounds of cowbells, occasional passersby and milkmen tinkling away on bicycles mingle with the ringing of temple bells.
Among the numerous narrow lanes that sprout from the periphery of the Lord Shrinath temple, up left is the relatively understated Chitrakaron ki gully (the artists' street).
Cows await the morning meal at people's doorsteps (Photo: Swati Vashishtha)
On the rooftop of one of its houses painted blue and white, Parmanand S Sharma, a sixth generation Pichwai artist, offers water to the Sun as he chants his daily prayers.
Much like the altering skyline of the 17th century temple town visible from Sharma's 300-year-old rooftop, winds of change have in a myriad ways swept into the lives of artists like him and his two brothers who serve the Lord through art.