Bhayankar Dushkal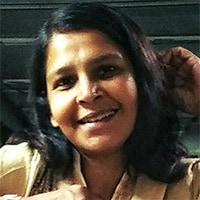 Rupashree Nanda | CNN-NEWS18
rupashreenanda
Published: June 4, 2016
EVERYONE in Tandabudruk village were gathered outside a small one-room house where a young farmer killed himself the previous day. Santosh Kakode hung himself from a neem tree using a plastic hosepipe he had often used to water his sweet lime crop. As the rains continued to fail, the 150 sweet lime plants on which he had invested for six years, dried up.
With debt spiralling out of control, Santosh decided to give up his struggle.
Inside the house, his wife Tara sat near the door cradling the two little children, Babban and Dutta. Their cries pierced the hazy afternoon stillness. "I knew he was very worried, but I never thought it would come to this," her voice rasped with grief. It was then that news reached me of another farmer suicide in Wodji village, not very far from there.
Tandabudruk and nearby villages fall in the Aurangabad district of Maharashtra. Aurangabad and seven other districts - Beed, Latur, Osmanabad, Parbhani, Jalna, Nanded and Hingoli – form Marathwada, a third of which is a rainshadow area.