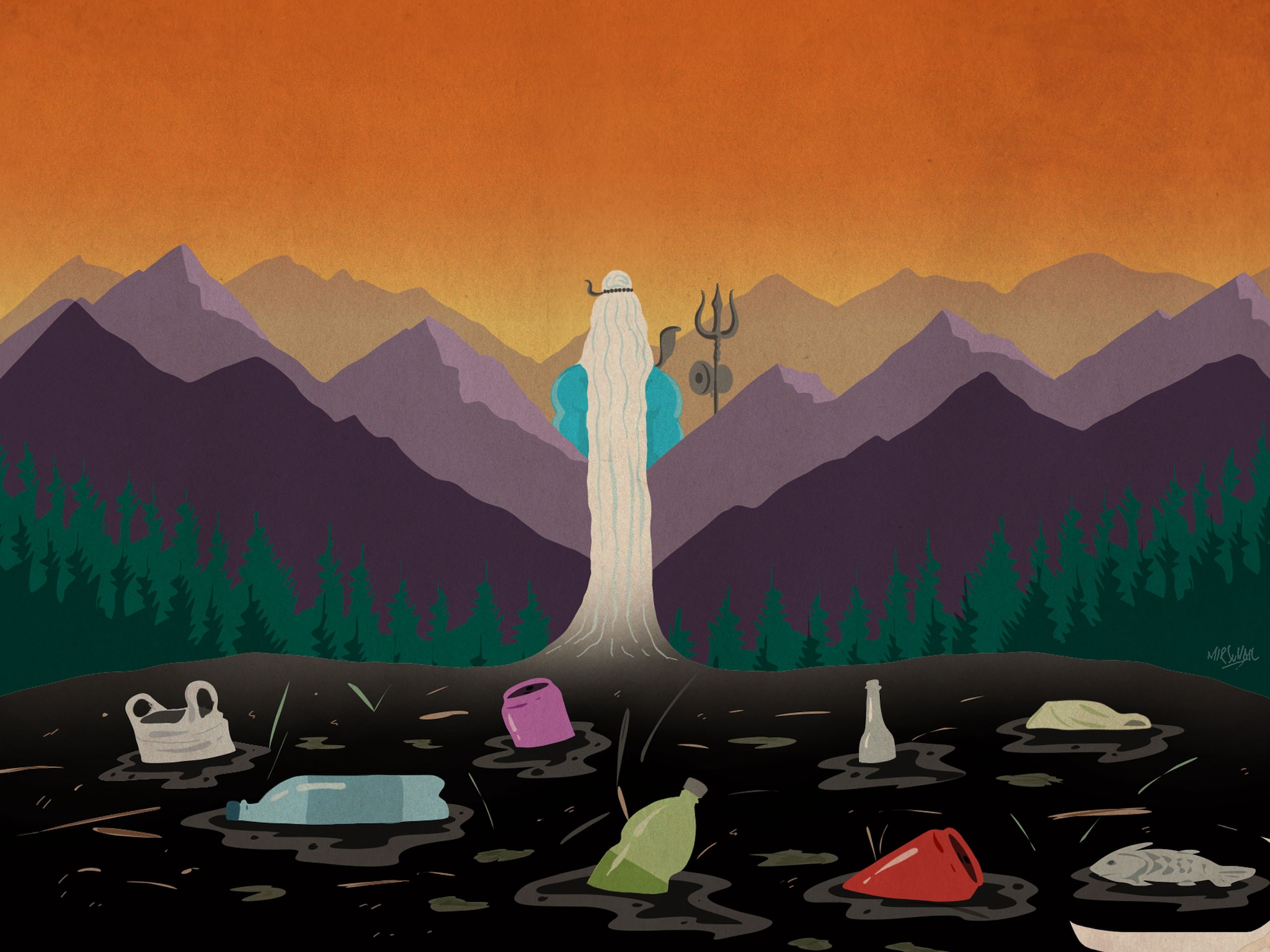 GANGA, BETWEEN FAITH & FILTH
The clock to clean Ganga is ticking fast. Can we save the holy river?
News18 Immersive
Ganga, Between Faith and Filth
Despite enormous amounts of money spent on its cleaning, Ganga continues to run polluted.
BY MAYANK MOHANTI & SHEIKH SAALIQ
Varanasi, 2014. On the banks of Ganga, BJP's Prime Ministerial candidate Narendra Modi stood in front of thousands of his exuberant supporters—sacred sandalwood paste smeared on his forehead—and vowed to clean the holy river in the next five years.
After a year in power, in May 2015, the BJP-led NDA government launched the Namami Gange programme, allocating Rs 20,000 crore to accomplish the twin objectives of effective abatement of pollution, conservation and rejuvenation of Ganga and its tributaries by December 31, 2020. The scheme involved developing river fronts, setting up sewage treatment plants and construction of ghats and crematoria, among others.
Although Rs 19,630 crore was approved for funding 192 projects, only Rs 3,639.89 crore has been spent until May 31, 2018. This means that the Union government has been able to utilise only 18 per cent of the fund in three years—it will have to spend another 82 per cent in another 18 months to meet its target.
Moreover, the government has released only Rs 5,298.22 cr of the allocated fund until now, meaning 74 per cent of the money lies locked inside the bank.
The Ganga originates from a Himalayan glacier 10,000 feet high and runs 2,525 km in length across five major states—Uttarakhand, Uttar Pradesh, Bihar, West Bengal and Jharkhand. The river supports 500 million people, which make up almost 40 per cent of India's population, and is home to over 150 species of fish and over 300 species of birds.
Yet, the holy river is converted into a stinking sewer as raw sewage from over 50 cities chokes its path with plastic, dead bodies, and factory wastes.
Rivers have the ability to cleanse themselves. But in Ganga, under present circumstances, when the withdrawal is much more than the discharge of water, pollution is only but certain.
The reduced flow of Ganga and its overexploitation for irrigation in plains threatens its very survival. In the summer and winter season, the river is reduced to a thin stream from Rishikesh to Allahabad. The wastewater, however, does not ebb.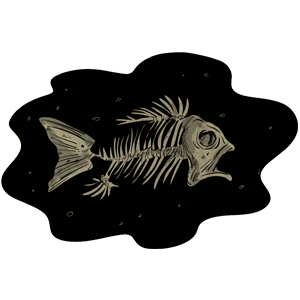 Untreated Sewage
According to the Central Pollution Control Board (CPCB) report, around 2,723 million litres per day (MLD) of domestic sewage is dumped into the river. This accounts for about 85 per cent of the river's population load.
Moreover, there is a growing gap between the installed capacity and the treatment of waste water. There are 50 cities (Class I & Class II) along the Ganga mainstream which discharge 2723.3 MLD waste water out of which only 44 per cent, i.e. 1208.8 MLD is treated.
The bulk of projects for the Namami Gange Programme, therefore, involves creating sewage treatment plants among others, including river surface cleaning, afforestation, industrial effluent monitoring, making villages on the banks of the river (Ganga gram villages) open defecation free and riverfront development.
Since the Namami Gange Programme was initiated on May 13, 2015, a total of 66 projects were dedicated to creating sewage infrastructure but only five of them have been completed until June 2018. If this illustrates an inefficient portrait of NMCG's implementation of the programme, the dearth of an action plan is further exemplified by the fact that only Rs 311.45 cr of the over Rs 11,000 cr sanctioned by the government was spent.
The target was to process around 3239.68 million litre waste per day. However, only 13 per cent, i.e. 420.13 MLD of it is now being processed per day.
Bihar paints a pathetic picture: not only has a single project out of 14 been completed in the state but the work on constructing 1216.21 km sewer network hasn't even yet taken off. Following Bihar's fate is West Bengal: not a single coin out of the sanctioned Rs 1526.94 cr has been released, let alone completing any project.
There are about 764 grossly polluting industries as identified by the CPCB which discharge 1,123 MLD waste water to the main stem of River Ganga (either directly or through drains) and its two important tributaries Kali-east and Ramganga in Uttarakhand, Uttar Pradesh, Bihar and West Bengal.
The tannery sector accounts for maximum waste water generation, followed by pulp and paper sector, chemical, and sugar sector. Moreover, the Grossly Polluting Industries (GPI) in West Bengal generate maximum waste water (75%) in terms of water consumed, followed by Uttarakhand (56.7%) and Uttar Pradesh (39%); Bihar generates only 19 per cent of waste water, the CPCB report found.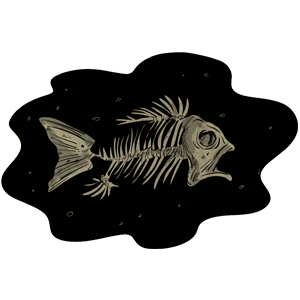 Ghats and crematoriums
Rampant waste disposal has polluted the river surfaces in Varanasi, Kanpur, Allahabad, Mathura and Patna. Varanasi and Mathura are holy sites and the pollution along these river surfaces are severe.
As an entry-level activity for the Namami Gange programme, work began to clean the surface of the river in these five locations. However, out of the 151 ghats that were proposed to be constructed, only 23 per cent have been completed.
Again, not a single ghat out of the 29 proposed was built in Bihar and West Bengal.
Another traditionally serious problem that has been unsolvable for many years is the dumping of dead bodies in the Ganga. The Namami Gange programme proposed the building of crematoriums across the river so that corpses could be burnt instead of being dumped into the river.
However, only 9 out of 54 crematoriums have been built until now, all of which are in the state of Uttarakhand.
A total of Rs 722.18 cr were sanctioned but only Rs 235.05 cr have been spent.
The pollution in the Ganga has by far shown no signs of improving. If one were to analyse the quality of water for two major hotspots (Kanpur and Varanasi) between 2006 and 2016, it is found that the quality never dropped below 3 mg/l—a CPCB measurement limit for outdoor bathing.
Biochemical Oxygen Demand (BOD)—an indicator of the level of organic pollution in the water—is a measurement of the amount of dissolved oxygen (DO) that is used by aerobic microorganisms when decomposing organic matter in water. In 2018, its mean level was recorded to be three times the permissible level in both the cities. At Okhla in New Delhi, the BOD mean level recorded was so high that it couldn't even be plotted on the chart (below).
According to the CPCB inventory of drains report (2016), 154 priority drains having flow more than 1 Million Litres per day (MLD) join into the main stem of the river into 5 Ganga states. The amount of waste water generated by them is more than 6,087 MLD.
The total dissolved solids load of Paul Ghat near Belur Math (Howrah) was estimated as 1890.5 mg/L, the highest amongst all the drains.
Despite the crores of rupees infused into the 'Namami Gange' programme, only 10 drains have been covered or dried by tapping until now. In 2014, the number of drains pouring waste water into Ganga stood at 144. Nothing has changed in last four years. Simple addition and subtraction puts the number in 2017 also at 144.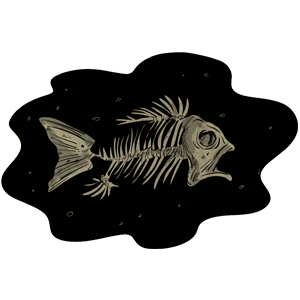 A Dip Into Faeces
Pilgrims take a holy dip in the Ganga hoping to rid them of their sins. For that, there's no guarantee, but you could rest assured that it would expose them to a potential health risk to faecal coliform (FC) that are 5-13 times the permissible limit.
The presence of FC bacteria, such as E. Coli, signifies that the water has been contaminated with the faecal material of human or animals. This might have been possible due to the overflow of domestic sewage or nonpoint sources of human and animal waste.
While the desired level for FC is 500 MPN (most probable number)/100 ml, anything above 2,500 MPN/100 ml is not permissible for bathing.
A government-commissioned report on the threat from antimicrobial resistance (AMR) found out that mass-bathing in Ganga was the reason why key antibiotics become ineffective against diseases, including tuberculosis.
Water samples tested by the Clean Ganga Campaign found that the count of faecal coliform was as high as 1.5 million counts per 100 millilitres at the confluence of the Ganga and Varuna River.
At Varanasi's Malviya Bridge, the bacterial contamination was found to be almost 20 times higher than the official standards. Moreover, the count of faecal coliform has increased since the Namami Ganga initiative was launched: from 31,000 MPN/100 ml, the number shot up to 49,000.
Even the upper reaches of Ganga like Devprayag and Rudraprayag, where the oxygenating property of the river is the maximum, have been contaminated with worrying levels of faecal coliform, the July 2013 report of the CPCB found.
This contamination only increases when the river flows down into the lower levels where people who consume this water for drinking and bathing are left quite vulnerable to vomiting and diarrhoea.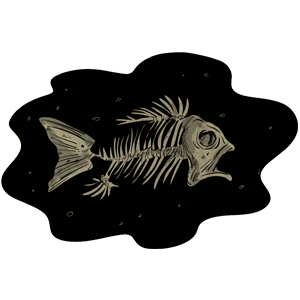 More Than Meets The Eye
There's more than the filth, sewage, plastic and corpses that ail Ganga: large swathes of the river basin in nation's five most populous states are affected by arsenic poisoning.
With too much groundwater being pumped from wells for irrigation, the contaminated water pollutes the crops in turn, which when consumed causes illnesses such as hyperpigmentation, keratosis, anaemia, swelling of legs, liver fibrosis, chronic lung disease, gangrene, neuropathy and cancer.