By Prasanth Nair
W
hen the government orders came out posting me as the District Collector of Kozhikode, I was suffering from conjunctivitis. Though the disease had subsided, on the day of joining, it flared up and I couldn't change the plan. So I had to wear goggles as I took charge, and my initial two weeks were quite embarrassing. I was very apologetic of my ocular attire. But to be honest, I was made to feel very comfortable with my unfortunate predicament, not only by the staff but also by the public. I swear that had it been any other place, I would have felt so awkward that I wouldn't step out. But in Kozhikode, the rules of the game are different and my shades were proclaimed as a style-statement, positively. It might sound as irrelevant and silly, but this initial tryst taught me a thing or two about Kozhikode and its people. Today, when I hear about the resilience of the people of Kozhikode in the context of Nipah virus threat, I cannot but go back to my learnings and understanding of the psyche of that place and its people. Extremely understanding of the difficulties of others and the willingness to step out of your comfort zone to make life better for others is a clear distinguishing factor of Kozhikode. Bigger the challenge, the better the response of the people of Kozhikode. Even if there are goof-ups, the people are very forgiving and do not get into the dirty habit of fault-finding. The mutual trust that people have of each other is in many ways indicative of the high social bonding that exists beyond religion or caste compartmentalisations. In short, Kozhikode is reaping the rich dividends of a high social capital that has knowingly or unknowingly grown and bettered over the years.
Kozhikode is a place with a long recorded history and the unwritten part of it is the real story. From time immemorial, the city has attracted travellers with its prosperity. It has traded in spices like black pepper and cardamom with Jews, Arabs, Phoenicians and Chinese for more than 500 years. As Kozhikode offered full freedom and security, the Arab and Chinese merchants preferred it to all other ports. The place has a warmth that can only be experienced, not written about. Also, it has a knack to find positivity in the worst situations. Every tragedy or every challenge has been met with grit, determination and a lot of compassion, expressed through collective civil society participation. In 2015, two sewage cleaning workers from East Godavari district of Andhra Pradesh got stuck in a manhole and an autorickshaw driver from the city jumped in to save them. Eventually, all three died of asphyxiation. The incident was indicative of the kind of selfless sacrifices the people of Kozhikode are capable of making for fellow human beings. In a world where family members kill each other, we are speaking of a man who sacrificed his life for unknown labourers from a far off state whom he had never ever met before. Isn't that something that needs to be understood more? Especially since such compassionate acts are not a rarity in this part of the world!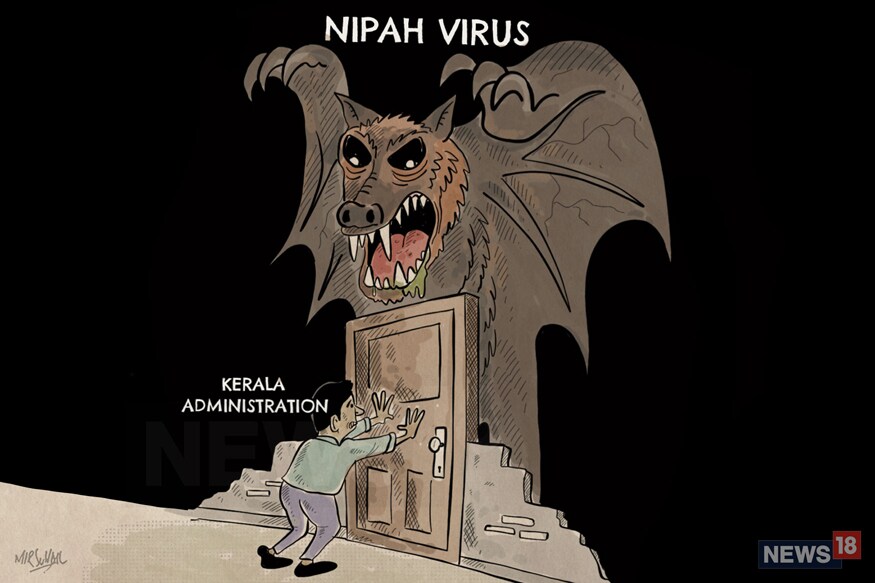 A Network18 Creative by Mir Suhail.
Kadalundi train disaster of 2001 is one of the biggest train accidents in Indian history. On 22 June, the Mangalore-Chennai mail passenger train heading for Chennai was crossing Bridge 924 over the Kadalundi Bridge in Kozhikode District when four carriages derailed and fell into the river, killing 57 people and seriously injuring more than 400. Rescue parties, totalling over 500 people from nearby towns, entered the river to rescue people from the wrecked carriages. The instantaneous and unbelievable rescue operation done by the local community is documented in history. The landslides of 2012 or the flash floods of Pasukadavu in 2016 or the fire breakouts at SM Street were all tragic but also classic instances of local community involvement in rescue and relief operations. The team effort and the cohesion that such operations elicit from the local public is seen to be believed. I've personally witnessed such a community cohesion in Kozhikode during hours of crisis that helps us coordinate and take charge of the situation effectively. It was this factor of easily getting together for a greater goal that differentiates Kozhikode from other places in my opinion. What struck me in the initial days as Collector was the immense potential of civil society involvement and the possibility of mass mobilisation for betterment of the people. When I looked at the projects that have done well in the past and seemed to have captured the imagination of the people of Kozhikode, they all had the common thread of compassion and goodwill in it. The high impact projects were all that had a human element in it and those which involved community mobilisation and voluntarism. Immediately, I shifted focus to such projects or rather started initiating projects in that mode for higher impact. It's this exploration that led to facilitating a platform called 'Compassionate Kozhikode.'