14 Yrs On, SC Orders Coal Ministry to Pay Rs 10 Lakh to Employee's Widow, Employ Her Son
A bench headed by Justice Kurian Joseph has ordered the Ministry of Coal to not only appoint her son to a suitable post but also cough up more than Rs 10 lakh in compensation.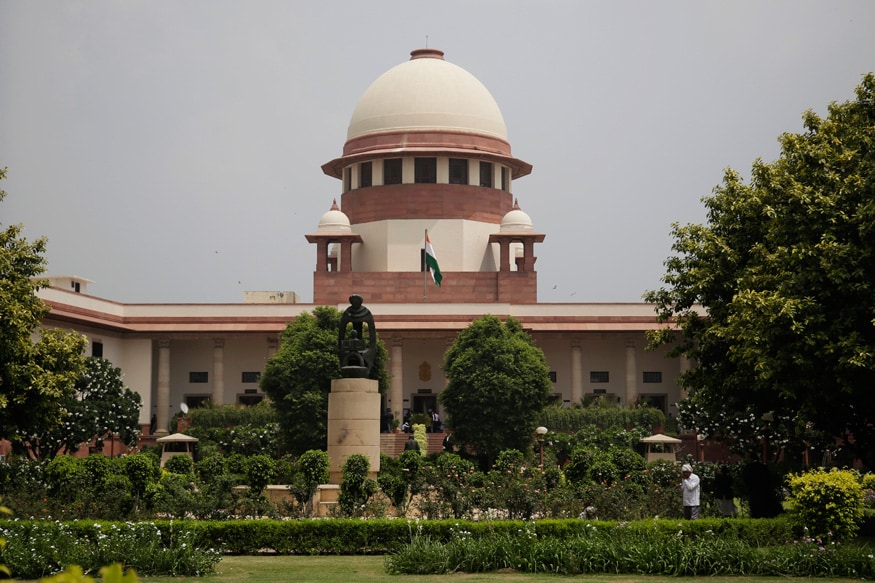 A file photo of the Supreme Court. (PTI)
New Delhi: The Supreme Court has come to rescue of a woman who fought for almost 14 years to get a job in the central government after the sudden death of her husband.
A bench headed by Justice Kurian Joseph has ordered the Ministry of Coal to not only appoint her son to a suitable post but also cough up more than Rs 10 lakh in compensation.
The court directed the ministry to shell out Rs 5 lakh "on account of the loss of employment for the last 13 years", besides paying up Rs 3,000 per month, along with an interest of 7.5 per cent, since February 2004 as compensatory allowance.
Subhadra's husband died in July 2003, leaving behind a 13-year-old son. She was 35 at that time.
She applied for a job on compassionate basis in the Coal Ministry, but her request was turned down. She was told that the department was agreeable to pay her Rs 3,000 in monthly compensation, apart from keeping her son on the live roster so he could be given a job as per his qualification once he turned major.
In October 2004, Subhadra declined the offer and submitted her plea yet again to be considered for a job on compassionate basis. Her request met the same fate in January 2005 when the department answered in the negative.
Citing the pertinent rules, Subhadra wrote again in February 2005, but the ministry rejected her claim through a letter the following month.
In September 2005, she submitted another request, referring to some other women who had been given employment under similar circumstances. Subhadra clarified that she did not want to keep her son on the live roster, but wanted a job for herself instead. This letter also failed to yield any respite for her.
She then moved the Bombay High Court with a writ petition, but to no avail. The HC took the view that she was only entitled to monetary compensation of Rs 3,000 per month till she attains the age of 60.
Unwilling to give up her claim, Subhadra filed an appeal in the Supreme Court where the Coal Ministry defended its decision by relying upon rulings that compassionate appointment is not a matter of right and there is a discretion available to the employer.
The bench accepted this proposition, but pointed out that the employment in question was covered by a 2000 agreement, which had very specific terms and no room was left for any discretion by any of the parties to this bipartite contract.
"In paragraph 9.5.0(ii) of the Agreement, it is very clearly and specifically mentioned that a female dependant, if below 45 years of age, has an option either to accept the monetary compensation or employment. It is not an option reserved to the employer, but an option is given to the employee. It was in terms of the Agreement only that the appellant had been insisting that she should be given employment if she is otherwise eligible," noted the bench.
It maintained that if the female dependant opts for employment, there is no further discretion left to the employer unless she is otherwise ineligible.
At this stage, the lawyer for the Coal Ministry submitted that employment to Subhadra at this stage and age may not be a workable relief and hence, it would be more proper if her son were to be employed.
The court accepted the ministry's suggestion and directed it to appoint Subhadra's son within two months as per his qualification and entitlement.
It also decided to compensate the family for its monetary loss since 2004 on account of rejection of their lawful claims and thus ordered a total compensation of more than Rs 10 lakh.
Get the best of News18 delivered to your inbox - subscribe to News18 Daybreak. Follow News18.com on Twitter, Instagram, Facebook, Telegram, TikTok and on YouTube, and stay in the know with what's happening in the world around you – in real time.
| Edited by: Puja Menon
Read full article