GET Stock

Quotes


1990-2012: Evolution of Vijay Dinanath Chauhan
The economically unstable 90s and the crisis of external debt and unemployment were mirrored in contemporary films.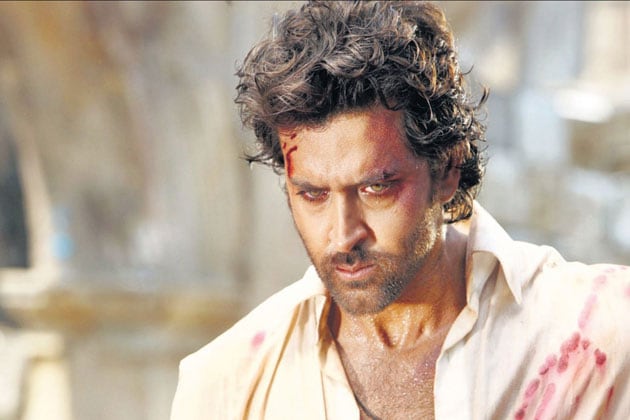 The economically unstable 90s and the crisis of external debt and unemployment were mirrored in contemporary films.
New Delhi: Deewar gave cinema the inarguable "Mere pass maa hai", playing on core Indian family values that place the venerable matriarch above all. Amitabh Bachchan's Agneepath contributed in taking the story of the underdog forward with an almost Bond-style legendary self-introduction - "Vijay. Vijay Dinanath Chauhan."
Not new to playing the role of the down-on-luck desperado, Bachchan with his bloodshot and kohl-rimmed eyes contributed to Agneepath the gritty legend "hain?" It remained the clearly-defined and easy point of reference for stand-up artists mimicking Bachchan for many years.
Vijay Dinanath Chauhan, son of a school master from the small village of Mandwa in Maharashtra, grows up in disrepute. His father's good intention of developing the hamlet is steamrolled by antagonist Kancha Cheena (played by Danny Denzongpa in the original) who wants to use the village as a landing dock for contraband. From an innocent boy torn from his roots after his father's death to the gruff young man who joins the same vicious cycle that he grew up abhorring, Bachchan's interpretation of Vijay Dinanath Chauhan won him a National Best Actor Award.
Agneepath (1990) may have bombed at the box office, but Bachchan immortalized a man who falls victim to a corrupt system and struggles to find sanity during an era when the Indian economy was itself in shambles amidst rising debt, high fiscal deficit and skyrocketing inflation.
The unstable 90s and the crisis of unemployment were mirrored in contemporary films. Chauhan and the concept of the 'angry young man' were direct products of the turmoil. Fighting the establishment, decaying morals and a license raj, the protagonist represented the common man and his misgivings. He fought crime but without the conviction that comes from economic well being or trust in the system. It was also the period of reorganisation of mafia gangs and territorial clashes.
"Waqt pe pahuchne ka apna purana aadat hai. Aaj thoda late ho gaya. Maafi chahta hai."
The protagonist was not always invincible. The moral duality of filmmakers and social thinkers was portrayed on screen in the characters they created. Of the two brothers in a household, one would turn out an upright, duty-abiding citizen and join the police force while the other would be a wastrel adopted by a crime boss and trained in nefarious activities. Good would always prevail. Existentialism was a recurring theme. The Chouhan of 1990 inherited a decaying legacy and interpreted his responsibilities according to the norms of those times.
Cut to 2012.
When Hrithik Roshan decided to play the character of Vijay Dinanath Chauhan and interpret it according to modern times, he must have realised the implications of reviving a cult figure. He must have known that his version would always be compared to Bachchan's by film historians.
None of the social stimulus that led to the birth of Chauhan in the troubled 90s is presently valid. Stranger still is the contrast between the characters Hrithik played in his last film Zindagi Na Milegi Dobara and in the upcoming Agneepath.
ZNMD epitomised a free economy and the free choices of the urban, affluent and metro-sexual youths. Even in their high pressure jobs and hesitant sex lives their choices are defined by their economic stability and a sense of belonging politically and socially.
Hrithik, with his clipped private school accent and chiselled looks is barely convincing as a drug lord. Bachchan has years of experience, an enviable cinematic savoir faire and a towering presence for creating some of Indian cinema's cult roles. But Hrithik has age on his side and no matter how the adaptation of Chouhan goes he will look stunning on screen. Produced by Karan Johar and directed by his former assistant Karan Malhotra, Agneepath 2012 is bound to be very different from its original.
It is up to Hrithik now on how he wants to make his presence felt. The old Vijay Dinanath Chouhan, played by a middle-aged Bachchan at that time, will be relegated to memory and the new, youthful and stylish Chouhan will perhaps earn his place in cinematic history.
Read full article