2012: A 'Housefull' year for 'Rowdy' Akshay
If there is one Bollywood actor other than Shah Rukh Khan who enjoys patronage in western markets, it's Akshay Kumar.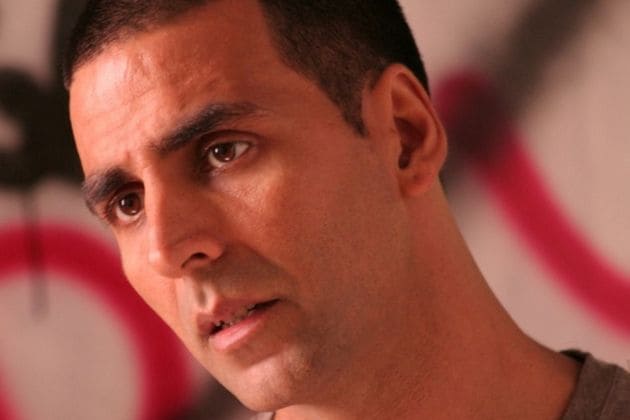 If there is one Bollywood actor other than Shah Rukh Khan who enjoys patronage in western markets, it's Akshay Kumar.
New Delhi: Over Rs 100 crore is riding on the well muscled shoulders of actor Akshay Kumar this year with six films lined up, starring him as the main lead in five of them. With a bleak 2011 behind him, this year may well mark the comeback of the actor whose mainstay is action comedies.
If there is one Bollywood actor other than Shah Rukh Khan who enjoys patronage in western markets, it's Akshay Kumar. The collections of 'Singh Is King', 'Tees Maar Khan', and 'Thank You' have demonstrated this in the past. However, Kumar is not received with the same enthusiasm in India in recent years.
Last two years have seen Akshay appearing in seven films and this list doesn't include 'Chalo Dilli' and 'Speedy Singhs' where he was not the main protagonist. Out of these seven films, only 'Housefull' and 'Desi Boyz' were successful to some extent if generating revenue is the only criteria to be successful. Basically, he has been deprived of a mega successful film in recent times.
But, this year may turn the tables for Akshay as he has six films lined up. The promotion for 'Housefull 2' is almost over and the film is ready hit the screens on April 6. The film is full of recognisable faces but Akshay is the main bait, apart from Sajid Khan's usual style of slapstick humour. A gang of actors are ready to welcome the audiences and the timing of the release is correct too as no other big film is releasing alongside 'Housefull 2'.
The trailer of 'Rowdy Rathore' is out and the intended buzz has been generated. The promo suggests that the film is made to give a 'retro' feel'. Use of de-saturated colours and exaggerated action sequences have made the trailer an instant success. Akshay's return to classic action is a bonus. Though Sonakshi seems to be carrying the 'Dabangg' mood forward but her fresh pairing with Akshay is likely to draw the audiences to the theatres.
'Joker', 'Special Chaabis', and 'Khiladi 786' are under production while 'Once Upon A Time in Mumbaai 2' is already announced. All these are big budget ventures and the makers will not leave a single stone unturned to promote their films, so marketing is not an issue.
Further, if 'Housefull 2' becomes hit then it will restore the market for Akshay. Even if it doesn't, still 'Rowdy Rathore' is there to carry the baton forward.
Unless and until, all the six storytellers fail to understand the market, Akshay is bound to get good returns at the box office.
Ashish Mohan, the director of 'Khiladi 786' is the only debutant among the six directors. Rest five names include the likes of Sajid Khan, Neeraj Pandey, Shirish Kunder, Prabhudheva, and Milan Luthria. Apart from Shirish Kunder, all of them were successful in their last ventures, so one can expect them to understand the art and the contemporary business strategies.
Now, take a look at Akshay's strong competitors.
Aamir Khan's 'Talaash', Salman Khan's 'Ek Tha Tiger' (Dabangg 2 is not likely to be released this year), and Shah Rukh Khan's untitled Yash Raj film will give Akshay a run for his money. But, even if they become blockbusters, the spectator won't get a chance to forget Akshay's face. Six films spaced out by merely two months will just make it look like a name change on the same poster.
The Hindi film industry has not shown so much confidence in any actor like this since Amitabh Bachchan. How many times have we seen a big actor releasing six times in the same year?
The patronage is there, marketing budget is there, and successful directors are there. 2012 may prove to be Akshay's year.
Get the best of News18 delivered to your inbox - subscribe to News18 Daybreak. Follow News18.com on Twitter, Instagram, Facebook, Telegram, TikTok and on YouTube, and stay in the know with what's happening in the world around you – in real time.
Read full article