21-yr-Old Made Impressive GQ-Style Resume, Got Hired Without Interview
He made a 20 page resume that looked exactly like the magazine.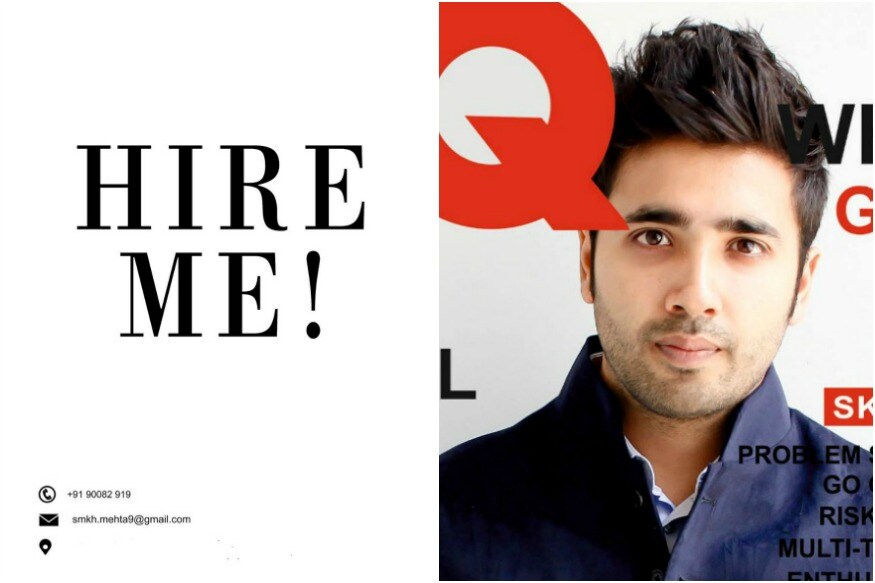 He made a 20 page resume that looked exactly like the magazine.
A lot of times when we fail to make the cut at a job interview it's because our resumes are poorly written and not so presentable.
But this 21-year-old man from Bangalore, Sumukh Mehta, managed to impress world's most-renowned men's magazine, GQ, with just his resume. The management found his resume so creatively done that they took him on board for a work placement experience without him having to go through an interview!
"In today's competitive world, everything is just so difficult that you need to be creative if you really want to make things work. And that's what I did," Mehta told News18.
A management graduate from Center of Management Studies, Jain University, Mehta, who started his own venture 'Ýour Pitch' a year ago, converted boring resumes into impactful ones with lot of info-graphics. His interest in making info-graphic resumes took him to the University's dean who liked and approved his idea. He gave Mehta resumes of MBA graduates of that year's batch to be converted into readable and interesting ones. During this time, Mehta made 160 infographics for the B-school.
Finally, after giving that X-factor to several resumes, Mehta made his own and applied at British GQ. And oh what an amazing one!
Take a look at his cover page:
He made a 20-page resume that looked exactly like a GQ magazine. He gave attention to every minute detail, listing down all his skills and accomplishments creatively.
Mr.Che Kurrien, Editor of GQ India, was so impressed with Mehta's resume that he posted this on Instagram.
And finally, after weeks of waiting for a reply, Mehta received a call. He was directly hired for the London office of Gentlemen's Quarterly's by Editor-in chief Dylan Jones who was totally in awe of his creativity.
Take a look at the man's resume here:
Well Done!
Get the best of News18 delivered to your inbox - subscribe to News18 Daybreak. Follow News18.com on Twitter, Instagram, Facebook, Telegram, TikTok and on YouTube, and stay in the know with what's happening in the world around you – in real time.
Read full article