3 Fisherman Dead, 8 Missing After Boat Collides With Vessel Off Kerala Coast
There were a total of 14 fishermen on board when the accident took place at 3.30 am.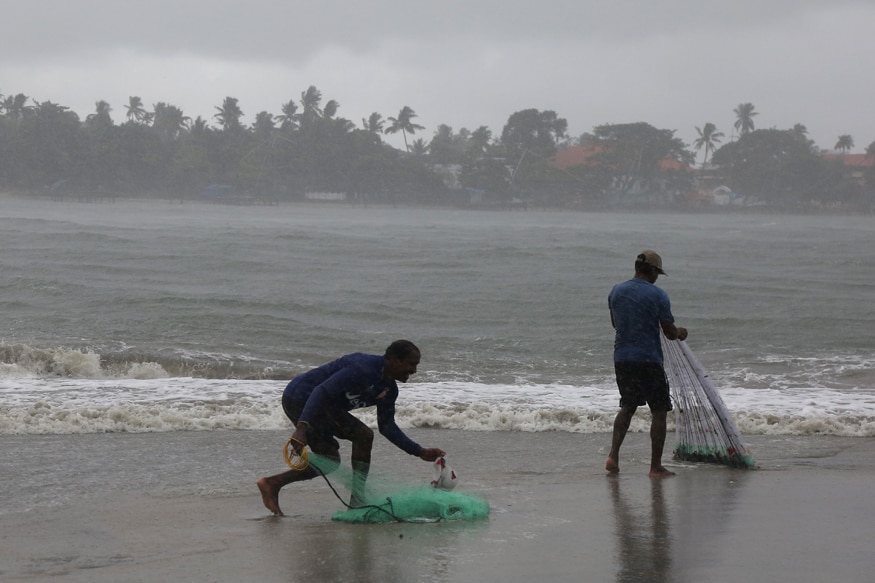 Fishermen prepare to cast their at Fort Kochi beach in Kerala, India, REUTERS/Sivaram V
Thiruvananthapuram: At least three fishermen died and eight are missing after their boat was hit by a vessel at Munambam off the coast of Kochi in the early hours of Tuesday morning.
There were a total of 14 fishermen on board when the accident took place at 3.30 am. Three fisherman were rescued and a search operations have been launched for those missing, officials said. The vessel that hit the boat has not yet been identified yet.
Ernakulam Rural SP, Rahul S Nair, said the Indian Navy and Coast Guard are carrying out the search operations and local fishermen, who were the ones to rescue the first three, are helping out.
One of the fishermen that helped in the rescue said they he saw the remains of the fishing boat floating around 6.30 am Tuesday. "We saw a hand that was being waived for help. There were two people holding on to the boat," he said.
Fishermen informed about the accident back to the coast. The fishermen's association said that accidents at sea where boats are hit by ships are becoming a regular affair.
T Peter, general secretary of the national fish workers' forum said many people have lost their lives and their boats in the last few months.
"There should be strong action to stop these accidents. Fishermen have the right to catch fish till 200 nautical miles. Coast guard and marine enforcement should protect the rights of the fishermen. Immediate action should be taken to identify the ship which caused the accident," he said.
The Navy has deployed a Sea King helicopter that was already in the air and one Dornier aircraft for the search and rescue of survivors. The Coast Guard has also diverted an interceptor boat and a ship to the area in addition to a helicopter.
Kerala CM Pinarayi Vijayan has instructed Ernakulam collector to take immediate measures and said that the rescue efforts are underway.
| Edited by: Naqshib Nisar
Read full article