37 Trains Cancelled, 16 Diverted Day After Scores of People Were Mowed Down in Amritsar Tragedy
While some trains are being diverted, many are stranded near Jalandhar, Railway officials say.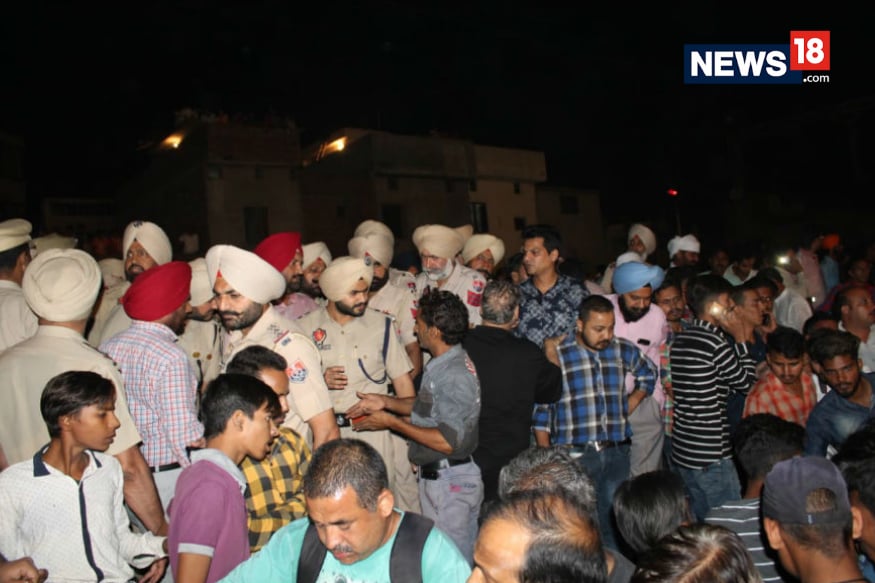 At least 58 people were killed and more than 60 injured on Friday evening after a crowd of Dussehra revellers was run over by a train.
New Delhi: The railways cancelled 37 trains and diverted 16 trains on Saturday, a day after Dussehra revellers were mowed down by a train while they were watching the burning of a Ravan effigy while standing on the tracks near Amritsar, officials said.
Sixty-one people were killed and more than 70 injured in the tragedy.
Giving details, the railways said 10 mail/express trains and 27 passenger trains were cancelled. While 16 trains were diverted and reached their destination through a different route, 18 trains were short terminated, Northern Railways spokesperson Deepak Kumar said.
The route between Jalandhar and Amritsar was suspended, he said.
The railways maintains it had no information about the Dussehra function held near the tracks.
Chairman Railway Board Ashwani Lohani said in a statement that the accident occurred at a midsection between the Amritsar and Manawala stations and not at a level crossing.
"There was no information and no permission sought from us. The event took place at a place adjoining the railway land in private property," he said.
"At midsections trains run at their assigned speeds and people are not expected to be on the tracks. At midsections there is no railway staff posted. We have staff at the level crossings whose job is to regulate traffic," he added, explaining why the railways was not alerted about the congregation by its staff.
According to Lohani, the gateman was 400 metres away at a level crossing.
If the driver had applied emergency brakes, there could have been a bigger tragedy, he said.
The train was running at assigned speed and initial reports suggest that the driver applied brakes and the train slowed down, the top official said.
Refusing to assign any blame, Lohani, who visited the spot at midnight, said the national transporter has been carrying out campaigns exhorting people not to trespass.
"We will take that forward," he said.
Get the best of News18 delivered to your inbox - subscribe to News18 Daybreak. Follow News18.com on Twitter, Instagram, Facebook, Telegram, TikTok and on YouTube, and stay in the know with what's happening in the world around you – in real time.
| Edited by: Nitya Thirumalai
Read full article