4 People of Family Die of Excessive Vomiting in 6 Years, Lone Survivor Confesses to Murdering 3
According to police, they questioned the 28-year old for 13 hours and she confessed to killing members of her family.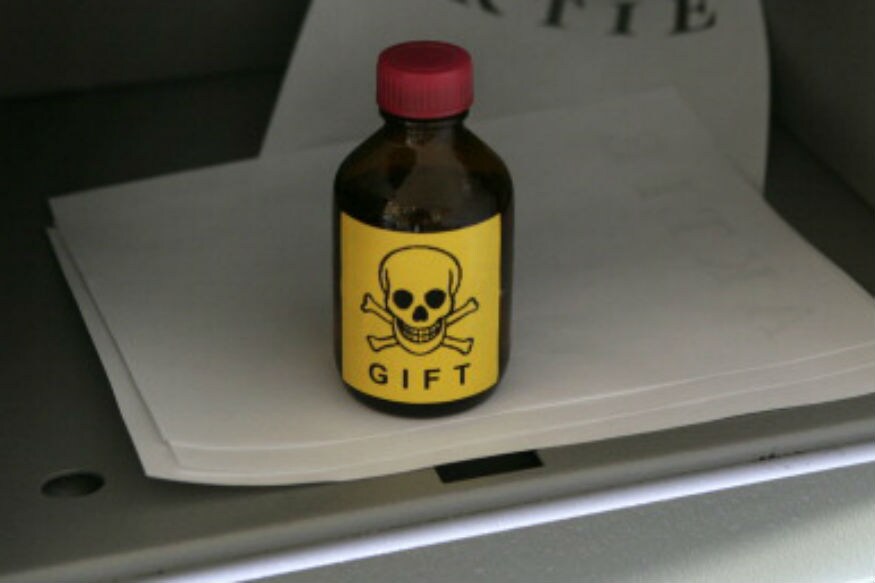 (Representative image)
Thiruvananthapuram:
Four deaths in a family in six years may not be an extraordinary development. However, the deaths had a similarity. All the four members of Vannathamveedu house in Pinarayi Panchayat of Kerala's Kannur district died due to excessive vomiting.
On Tuesday, the police arrested the Saumya, the lone survivor of the family, on charges of homicide.
According to police, they questioned the 28-year old for 13 hours and she confessed to killing members of her family.
They said Saumya killed her nine-year-old daughter Aishwarya in January as she saw her with two neighbours in a compromising situation.
Later, her parents, Vadavathi Kamala and Kunhikkannan scolded her for the friendship with some men in the neighborhood. Hence, she poisoned her parents as well.
These three deaths occurred in a gap of just 73 days. Aishwarya died on January 13, Kamala (68) on March 7, and Kunhikkannan (76) on April 13.
The first of the tragedy in the family was the death of Keerthana, the one-and-a-half-year-old daughter of Saumya, who also died due to excessive vomiting on September 9, 2012. Saumya, who is separated from her husband, has denied any involvement in the first death. However, police is yet to accept it.
It all came to light after the death of Kunhikkannan, after which the neighbours became suspicious. Soon, Soumya also fell ill from vomiting following her father's death. The anxious neighbours complained to authorities to inspect wells in the area. However, the inspection did not turn up anything suspicious.
Soon, the most prominent person from the village, Chief Minister Pinarayi Vijayan visited the house. He asked the police and the health department to conduct an inquiry.
The health department and village officials also took the water samples from the house of Saumya and from around 25 wells in the area. But they also found nothing wrong. The police then registered a case on a complaint lodged by relatives expressing doubts about the deaths and launched an investigation.
The post-mortem Soumya's parents' bodies revealed the presence of aluminium phosphide, a highly toxic substance found in rat poison. On April 23, Aishwarya's body was exhumed and a post-mortem was conducted. The collected remains were taken to Thiruvananthapuram forensic lab for detailed examination.
As remnants of aluminium phosphide were traced from the organs of the people died, the police took Saumya into custody from the hospital, where she was undergoing treatment.
| Edited by: Ashish Yechury
Read full article
Countdown To
Elections Results
To Assembly Elections 2018 Results