5 ideas that could change entertainment as we know it
Technological innovations are changing the way we entertain ourselves.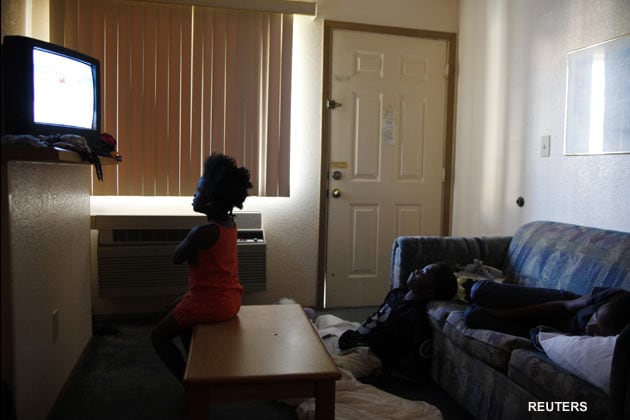 Technological innovations are changing the way we entertain ourselves.
1. Multi-screen media consumption
The Idea - Imagine this: On your smartphone you notice that a friend has shared the latest episode of Grey's Anatomy. You start watching it, but then, realising your tablet is nearby, decide to watch it on the bigger screen. The episode seamlessly 'transfers' across devices, to the same minute you were watching. You get disturbed when something else comes up and forget about it. Later, you want to catch up on the remaining part of the episode, so you 'end' it to your LED TV at home.
This is the new 'multi-screen' experience that consumers will demand.
By when will it catch on?
It might take another two to three years for Indian media companies to wake up to this new reality and realise that their revenue sources are consumers, not each of their devices.
Who is leading this?
Unfortunately, most media companies are still laggards in this regard. It's the device and networking companies like Cisco, Samsung and low-cost phone component maker MediaTek that showed off their own solutions at CES 2013, the biggest consumer electronics show in the world.
2. Cable TV out, media on internet in
The Idea: I disconnected my cable TV connection around six months ago and I know of at least three or four friends who have done so. We are all voracious consumers of content, and now prefer to get our media from the internet, over high-speed broadband connections.
By when will it catch on?
This is already a trend abroad. Reuters estimates that 400,000 American families "cut their cord" in the first seven months of 2012. In India, it remains a fringe trend primarily due to the lack of quality web-only channels like Netflix, Hulu or Amazon Prime that are available in the US. But that could change soon.
Who is leading this?
In India, Zee Group's Ditto, Mundu and Yupp offer TV channels over the web (they lack many popular channels currently) for monthly subscription fees, while Google's YouTube is aggressively licensing entertainment and sports content to play for free.
3. Direct-to-consumers: Disrupting the traditional media distribution and financing models
The idea: The traditional ways of content distribution in India, from movie theatres to cable TV, have for years suffered from a lack of transparency and a surfeit of rent-extraction. Which is why actor Kamal Haasan's Tamil spy thriller Vishwaroopam is an experiment worth looking forward to. Originally planned to be simultaneously released in theatres and on DTH television, Haasan had to concede a one-week lead for theatres under pressure from traditional distributors. But even a one week gap between theatrical release and pay-per-view on TV is a boon for those families that don't relish the experience of a jam-packed theatre. They can now pay Rs 1,000 to watch it in the comfort of their homes.
Who is leading this?
Talented artistes like Onir, Sanjay Suri and Guneet Monga have already tried out the crowdfunding model in terms of raising funds to produce their movies. If Haasan's experiment succeeds, we may see smaller and niche producers deciding to go 'direct to consumers' via channels like DTH instead of bothering with theatres.
4. From owning content to renting it
The idea: Fewer people are buying music CDs and movie DVDs. Because in the brave new world of the ever-connected, high-speed internet, you never really own anything, only rent it. You may not like it, but that is the inevitable direction and destination the media world is headed towards.
Who is leading this?
On the movie side it's BigFlix, which has the most content, while a newer competitor BoxTV is still testing its services in beta mode. Dhingana, one of the three leading music streaming services in India (the other two are Saavn and Gaana) recently inked a two-year advertising deal with Universal Music, a sign that shows the rapid maturity of the platform.
5. TV and social media in a continuous, symbiotic relationship
The idea: Show producers will track user reaction and feedback on Facebook and Twitter and use this to finetune their programmes. This approach can help TV channels bridge the seemingly infinite chasm that separates TV and the internet.
Who is leading this?
Aamir Khan and Star TV's series Satyamev Jayate was a great success commercially. The show's producers used millions of reactions from viewers across the world to finetune the show.
Working with Persistent Systems, an Indian IT firm, the show tracked messages on Twitter on a daily basis, classifying and rating each one, in order to arrive at a 'pulse' of its 400 million viewers across channels. The most important ones will find their way into follow-up radio shows done by Khan, future episodes and even to engage with government authorities who are looking for ways to solve the social and societal problems discussed in the show.
Get the best of News18 delivered to your inbox - subscribe to News18 Daybreak. Follow News18.com on Twitter, Instagram, Facebook, Telegram, TikTok and on YouTube, and stay in the know with what's happening in the world around you – in real time.
Read full article