A day after, faces of doomed Malaysian plane crash victims emerge
Interpol has said it will send a team in the next 48 hours to help identify victims killed in the Malaysia Airlines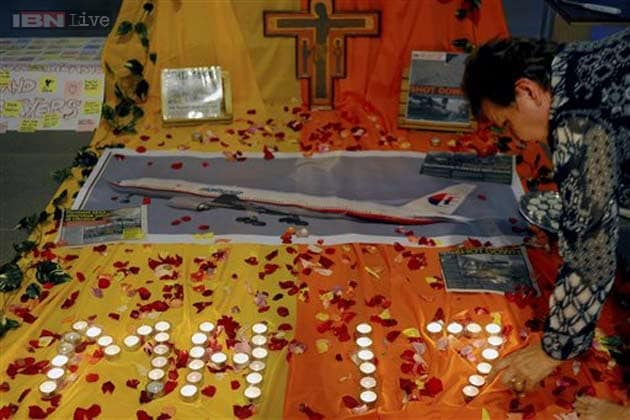 Interpol has said it will send a team in the next 48 hours to help identify victims killed in the Malaysia Airlines
The Hague: Dutch families jetting off to exotic destinations, more than 100 AIDS experts, British football fans and a twice unlucky Australian family were among victims of the doomed Malaysia Airlines plane that crashed in eastern Ukraine.
As the true horror of the fate of flight MH17 likely shot down in separatist-held territory near the Russian border on Thursday continues to unfold a day later, so did the stories behind its victims. "It was my brother and best friend," said a distraught Sander Essers, 66, who lost his brother Peter, sister-in-law Jolette Neusink and their two children Emma, 20 and Valentijn, 17 in the crash.
"I spoke to my brother 20 minutes before he boarded the flight," an emotional Essers said. Peter Essers' wife, Jolette, was a clinical psychologist who ran her own practice and ironically worked with victims traumatised by war. Essers described the couple's daughter Emma, a first-year medical student at the northern Groningen University, as a "lively and adventurous person".
Their son Valentijn, still in high school, loved sport and excelled in tennis and football. Also on board was prominent former International AIDS Society president Joep Lange, who together with as many as 100 other Aids activists were on their way to Melbourne for the 20th International Aids Conference, media reports said.
"It's unimaginable," Lange's close friend and colleague at the PharmAccess Foundation, Jaap Goudsmit said. "My wife saw him on Thursday morning, before he actually flew," Goudsmit said. Set up in 2000, the foundation fights for the distribution of anti-retroviral treatment in Africa.
"This is a massive loss. We are devastated," PharmAccess boss Onno Schellekens said in a statement. The Essers and Lange are among the 189 Dutch victims, who also included florists Cor Schilder, 33 and Neeltje Tol, 30. In Australia, a family was struck by both Thursday's crash as well as the loss of Malaysia Airlines flight MH370 which went missing in March.
Maree and Albert Rizk, who were returning to Melbourne after a month-long holiday in Europe, died in yesterday's crash, Australian media reported.
Meanwhile, Interpol has said it will send a team in the next 48 hours to help identify victims killed by the Malaysia Airlines flight MH17 crash in east Ukraine. Experts from Interpol's disaster identification squad and missing people's units will be deployed to the site, where 298 died after the apparent downing of the airliner in the rebel-held region.
"International cooperation is essential in ensuring their accurate, dignified and speedy recovery and identification," said Secretary General Ronald Noble in a statement yesterday. "Having spoken with Ukraine's Minister of Internal Affairs, Arsen Avakov, I have assured him of our continued assistance for as long as it is required."
Interpol agents will join some 30 observers from the Organisation for Security and Cooperation in Europe who arrived at the disaster site yesterday to help supervise the handling of the remains of victims from at least nine different countries.
Teams from the international police agency helped to identify victims after the tsunami in Asia a decade ago and the crash of the Air France AF 447 in 2009.
Get the best of News18 delivered to your inbox - subscribe to News18 Daybreak. Follow News18.com on Twitter, Instagram, Facebook, TikTok and on YouTube, and stay in the know with what's happening in the world around you – in real time.
Read full article