Firecrackers Not Only Pollute The Environment But Also Carry Cancer Causing Chemicals
The answer lies in the chemical process that results in the brilliant display of colour, light and sound.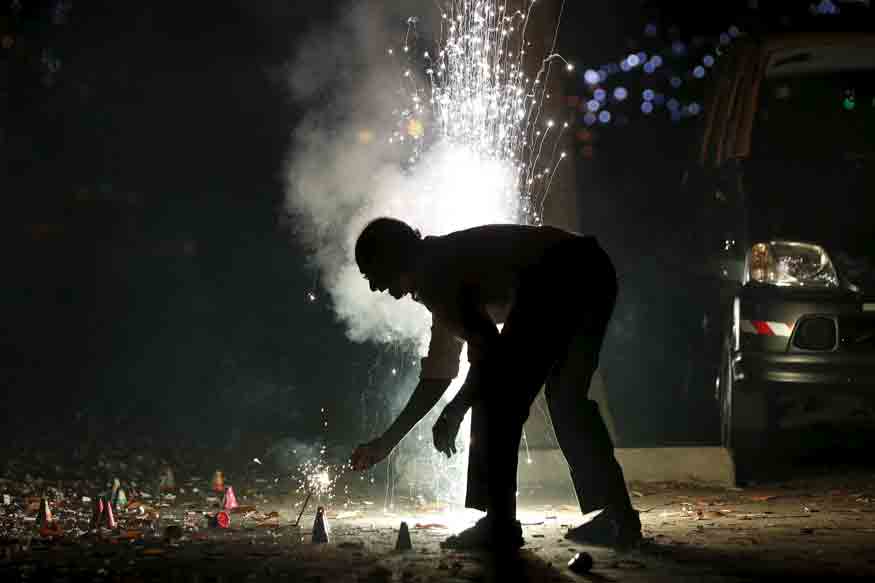 Representative image (File image: Reuters)
New Delhi: Despite pollution levels on the rise in Delhi, the Supreme Court on Tuesday ruled that there would be no complete ban on sale of firecrackers. The top court, however, passed the order with certain restrictions.
The petition had called for a nation-wide ban on the sale of firecrackers, saying that the right to breathe clean air is essential for growth and development. "Delhi has been the most polluted city in the world and health related illnesses primarily target the youngest of its citizens," the petition read. The Centre, on the other hand, opposed the complete ban on the sale of fire crackers across the country, suggesting that certain conditions be imposed on the sale of high-decibel fire crackers.
But what makes firecrackers polluting? What are the health hazards? The answer lies in the chemical process that results in the brilliant display of colour, light and sound.
A firecracker has four key ingredients - the oxidizer, a fuel, a colouring agent and finally a binder. Simply put, the oxidizer - an oxygen-rich compound like a nitrate or a chlorate - combines with the fuel, usually charcoal in India - to combine and result in the explosion. The colouring agent, which ranges from lithium compounds for red colour to barium nitrate for green colour, is added for the required hue. The binders hold the mixture together like a paste and finally there is the regulator - a metal, like aluminium, titanium or copper - that is added to control the speed and reaction of the colouring agent used.
How a firecracker is to be deployed determines the specific combination of these four ingredients, and also the resulting pollution. So, those that produce brilliant blue hues usually have copper compounds that increase the risk of cancer while those that glitter contain antmony sulfide, also known to be carcinogenic.
Several global studies have linked burning of firecrackers to a dip in air quality and health issues. A 2007 study published in Atmospheric Environment found that children in particular were susceptible, since their defence against particulate matter and other gaseous air pollutants was susceptible. Further, children had greater physical activity, increasing the intake of polluted air into their lungs.
The Indian Chest Society adds, "There is increasing recognition of the detrimental effect of urban air pollution on human health both in the long and in the short term. Adults exposed to high levels of ambient air pollution have shown increased prevalence of chronic cough, phlegm, and breathlessness and are therefore at an increased risk of developing respiratory symptoms, asthma, chronic obstructive pulmonary disease (COPD), allergic rhinitis, lower respiratory tract infections, and lung cancers."
Read full article